From Traditions to Fashion
"The woman is considered to be taken care of, whose cosmetics or clothes don't stand out, but emphasize the natural advantages and hide the shortcomings. It is also important what she thinks and speaks, how she behaves, how she moves".
Traditions of Armenian Taraz


Armenians, having an ancient multi-layered history and culture as colorful and rich as our dialects, have given a special significance to traditional costumes since the old times.
The design of Armenian traditional dress – Taraz (meaning dress, wear, look, shape, fashion), gradually changed through the centuries based on many factors: jewelry, fabrics, embroidery skills, metals, furs, etc.
These garments were way more than clothes. They mirrored the Armenian ethnic environment, cultural identity, and climate conditions. According to Armenian philosopher Grigor Tatevatsi, the dominant elements of Taraz are black – symbolizing earth, white – water, red – air, yellow – flame.
Taraz could tell many things about a person: social class, if they were married or single, how many children they had, and so on, which made things easier for those searching, for example, a marriage partner.
Armenian Men's Taraz consisted of the upper part (shirt, jacket, fur coat) and the lower part (trousers and belt). Caftan was another important attribute of men's costume. No matter how hot the weather was, it was unacceptable for a man to not wear it in public places. Men's trousers were loose and comfortable. Belt had a special purpose. A silver belt was a symbol of a man's maturity, while a golden one demonstrated his wealth.

Women's outer garment was quite diverse. It consisted of dresses made of satin, velvet and silk, jackets, and sleeveless clothes decorated with embroidery, which, by the way, besides the aesthetic function, had ritualistic and protective significance. It was believed that those embroidered fabrics and headdresses protected women from evil and harm. The wealthy women decorated their clothes with gold and silver fibers.
Women's accessories were also significant back then. It disclosed the aesthetic preferences of the person. Some accessories such as crosses and amulets were even used to treat illnesses. Many pieces of jewelry were carefully saved and passed from generation to generation, something we – Armenian women, are very proud of. Don't be surprised when you ask an Armenian woman about her unique traditional necklace or ring and the chances are pretty high of her telling you the story of how the jewelry passed from grandma to grandma.
Women's Taraz in the Middle Ages
In Middle ages Armenian headdresses had a simpler structure, covering their heads with veils. This example is also displayed in the Urartian costumes. In the early middle ages, Taraz had a distinct influence of Byzantine and Arab costumes among the Armenian rich.
Later Armenian Taraz reflected some cultural attributes of Turkish, Tatar, and Kurdish nations. The tradition of wearing Taraz partially continued until the end of the 19th century influenced by European clothes.
A Piece of Armenian Fashion in USSR
Ask any member of the older generation who lived in Armenia during Soviet times, and they will tell you funny and extraordinary stories about how they created their own clothes and accessories from scratch. I remember my mother telling me how people had similar clothes, not many sizes and varieties could be found in stores as the market was limited in the newly-independent Armenia.
Whenever someone went abroad, people who were familiar with that person would ask them to bring some beautiful dress or earings to look different and make others jealous. Later every neighborhood in Armenia had little couturiers who were fond of most popular fashion magazines of the time. One could find those virtually priceless magazines in the Vernissage market in the '90s.
Armenian Fashion in Modern Times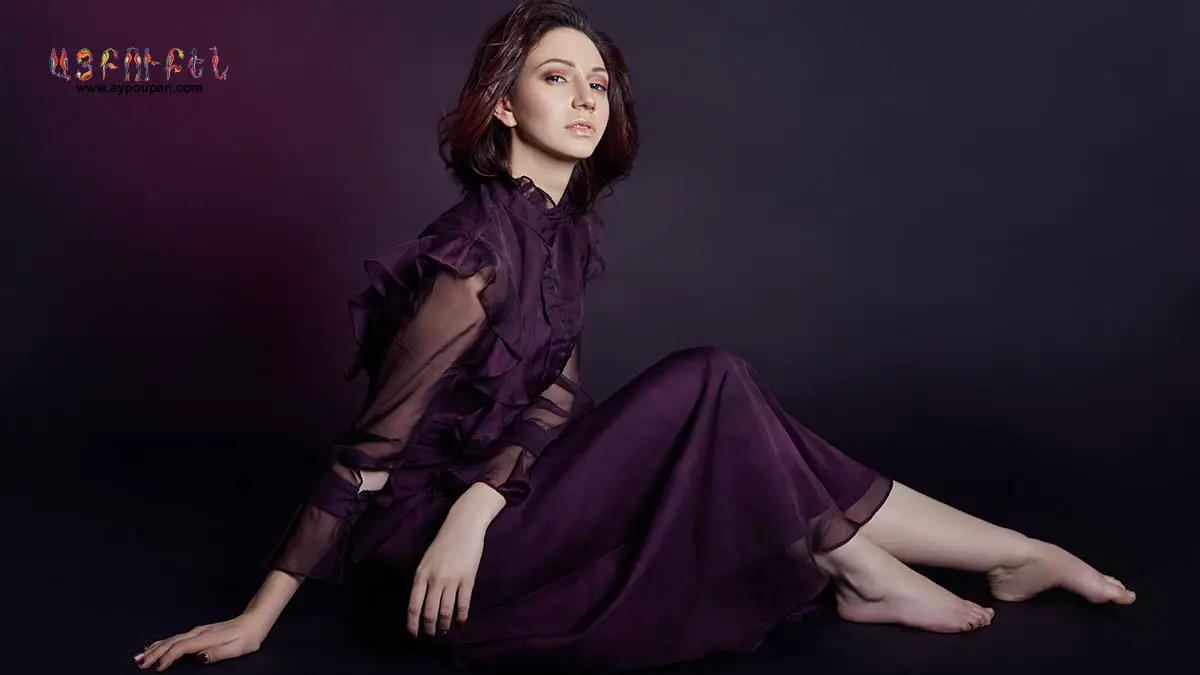 Nowadays the local fashion industry has emerged not significantly but with promising results. In 2015 the biggest textile company was found -"Alex Textile" which attracted not only local but foreign markets. It's known for its high-quality products and competitive prices. The company produces namely socks and garments.
In 2016 the first concept store of 50 Armenian designers opened in the heart of Yerevan called 5 Concept. It gives opportunities for every designer to cooperate and display their works. Now there are 3 main multi-brand designer shops, 5 Concept, Cocos Island, and Made that offer clothing lines, jewelry, and accessories.
Another essential move was made in 2017 when the Fashion and Design Chamber of Armenia (FDC) was established – the first organization aiming to expand the fashion industry and encourage young designers in Armenia. The organization often hosts fashion specialists from abroad to educate and develop local designers. Thanks to the FDC, Yerevan hosts an annual fashion forum since June 2018, gathering not only designers but students, journalists, photographers, and fashion enthusiasts.
In case you're wondering where to find Armenian traditional various accessories and clothes, visiting the Vernissage market is the best you can do. Also here you can meet the masters who created those works of arts and you will see how passionate they talk about historical significance behind their works.
Armenian Notorious Designers
Arman Nur
Arman Nur (Davtyan), better known by his nickname Pomegranate. Does this name seem unfamiliar to you? This means that you are seriously missing a lot in fashion.
The whole world has long known this Armenian jeweler-designer, whose works with the stamp "Nur" are proudly worn by such famous people as former US Secretary of State Madeleine Albright, great ballerina Maya Plisetskaya, jazz-rock king El Gerron, famous singer and actress Cher, tennis player Andre Aghasi, etc.
He is also the creator of "Miss Armenia" and "Miss Transcaucasian" crowns. Madeleine Albright ordered 20 gold clasps with her sketches, decorated with diamonds, emeralds, pearls, and sapphires. And the list still continues.
He was honored with many national medals through the years. In 2017 Nur won the main prize in the "Jewelry Art" category at the European prestigious Florence Biennale, receiving the Medici "Lorenzo IL Magnifico" gold medal and making Armenia win for the first time.
Nur is considered as the most demanded artist in Armenia and abroad whose artworks decorate the streets of Yerevan.
"When you say national, many people think of embroidery carpets and rugs, but that's not the point. A pure minimalist dress with a small emphasis on the national detail can be national and modern any time."

Aram Nikolyan
is considered to be the Veteran of the Armenian fashion industry. Since the very first years, he was awarded prizes and certificates both in Armenia and abroad. Last year for the first time his collection was on display during Milan Fashion Week together with other Armenian designers namely Arevik Simonyan, Sona Hakobyan, Damian Hovhannisyan, and others, who received many orders from fashion enthusiasts around the world.
Armenian designers have already managed to appear in the gigantic world of fashion. World's famous Vogue and Marie Claire dedicated several pages to many of them a couple of times. Among them is Aram Nikolyan and Didier Parakian.
Didier Parakian
The King of Parisian sensuality, whose brand is considered to have a complex and multifaceted character.
Armenian Fashion and Global market
When it comes to international trade, we have a lot of difficulties, especially our geographical location, we don't have open borders with Europe. Even if the collection arouses interest and the designer receives orders, bringing it to the customer is a great financial expense.
Any goods purchased from Armenia are taxed, which creates a lot of difficulties for Armenians in the international market. You can't really compete with a European designer who doesn't have these problems and doesn't matter how good you are, money and comfort alone can solve the problem in this case.
On the bright side, thanks to our gifted jewelers and designers, and despite the difficulties, Armenia has a huge potential of earning its' place in the world's fashion industry.
Designers from the diaspora: Varant Aprahamian at ESTET Moscow And Yerevan Golden Lace Fashion Weeks