First time and an unplanned visit to Armenia
Last year I visited Armenia for the first time, for work, for a brief period. Thanks to years of reading and web surfing about famous monuments, I could recognize and adore a few as I was passing by in a Taxi. I Spent my daytime at work. I only got to see Armenia by night when I was tired, and the shops were closed.
Remember when you visit the National Library, Matenadaran, there is a small souvenir shop on the right. For me, anything made in Armenia was a blessing like sports uniforms with the national Emblem and the Armenian flag for my kids. I bought them copy books with famous Armenians pictures on the cover.
I was able to bring with me some nice souvenirs from Armenia. Most were those in my head, in photos, and a few that I was able to buy last minute at the airport, at a higher price naturally. So preparing for a second visit, I made a checklist of where I wanted to go and what souvenirs I would bring back.
Thanks to my kind host Ani, I could visit Cafesdjian Center and the Cascades fast and furiously, see and adore Ararat from the top, and walk by The Opera and The Yerevan Metro. On a Sunday, I visited the Matenadaran, where I took my time to adore every piece on display, take photos and kneel in front of Msho Djarendir in tears.
I took selfies with the Monuments of Aram And Nzhdeh, Tamanyan, Komitas, and Saryan. I saw Mayr Hayastan, Tzitzernakaberd, and Hrazdan Stadium from afar. I couldn't stop my tears when I was back on the plane, as I hadn't fully quenched my thirst.
Is Yerevan Good For Shopping? Where are the gift shops?
Name
Address
Opening Hours
Tel. Number
Yerevan Mall
34 Arshakunyats Ave
10 AM- 10 PM
+374 11 888888
Tashir Street
6/2 Northern Ave
10 AM- 10 PM
+374 12 202202
RIO Mall
8 Vahram Papazyan St
10 AM- 10 PM
+374 11 281888
Tashir Trade Center
33 Movses Khorenatsi Street
10 AM- 8 PM
+374 10 545435
Rossia Mall
16 Tigran Mets Ave
10 AM- 10 PM
+374 11 200500
Metronome Shopping Center
22, 10 Isahakyan St
10 AM- 10 PM
+374 10 540031
Underground shopping mall
5 Northern Ave
10 AM- 10 PM
Shopping Mall In Yerevan
12 Tigran Mets Ave
10 AM- 8 PM
+374 77 529972
Dalma Garden Mall
3 Tsitsernakaberd Hwy
10 AM- 10 PM
+374 60 461111
Galerie Royale
2/7 Hin Yerevantsi St.
12 Byron St, Yerevan
11 AM- 8 PM
+374 10 568018
Erebuni Mall
17, 1 Erebuni St
10 AM- 10 PM
+374 98 030606
Shopping City
2 Kristapor St
10 AM- 8 PM
+374 41 558811
Vernissage Rossia mall
16 Tigran Mets Ave
10 AM- 10 PM
+374 99 110095
Yerevan Christmas Market
Northern Avenue 1, Yerevan 0010
10 AM- 8 PM
Is Yerevan Good for Shopping?
What to buy from Armenia? Shopping for Famous Products and Gifts Made in Armenia
Are you searching for something special, made in Armenia, to impress your fashionista girlfriends back home? Don't forget to check the following clothing, cosmetics, and accessories products.
Shabeeg

. You ought to visit their store on Tigran Mets 30. Are you into showing off your heritage and Armenian ethnicity? You have to get one of the items featuring Hayk Nahabed, Anahid, or Komitas

 or show off your Armenian DNA.
Bnakan Cosmetics

 offers Natural and Organic cosmetics for face and hair care Made in Armenia. They offer consumers Natural masks made of herbal extracts and natural shampoo soap that promises prevention of hair loss even from the first use.
Last-minute Shopping in Armenia? Here's your Checklist!
Armenia is an ancient country with a rich spiritual and material heritage. Every guest who visits wants to take a piece of our sunny land with them.
With this article, we will try to help you choose from a vast list of souvenirs from Armenia that reflect the Armenian people's history, traditions, mentality, and spirit. In this regard, Armenia can provide many options for people with different interests and preferences.
Carpets and handicrafts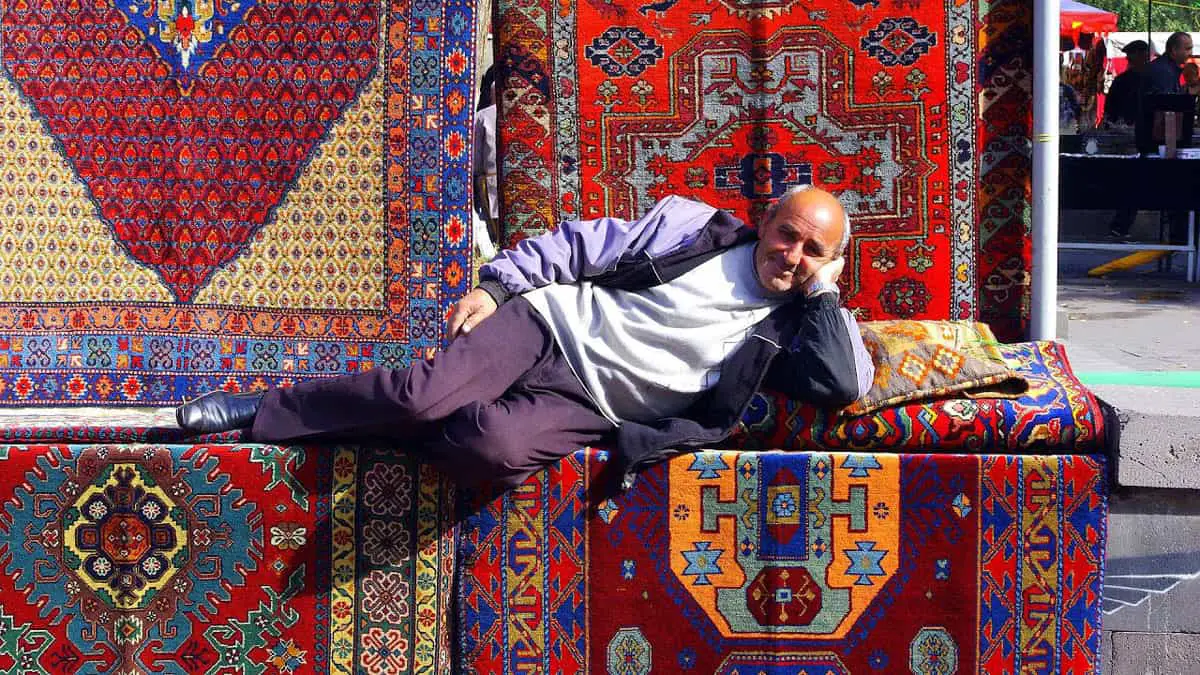 Since ancient times, the Armenian people have been famous for unique carpet weaving and handicrafts. Despite the losses during the wars, many perennial and even centuries-old carpets, as well as patterns that are still used by modern factories, have survived to this day.
Carpets can be purchased at Megerian Carpet, Tufenkian, or at the Vernissage souvenir market. At "Megerian Carpet," you can also familiarize yourself with the technology of hand-made carpets.
Cognac and wines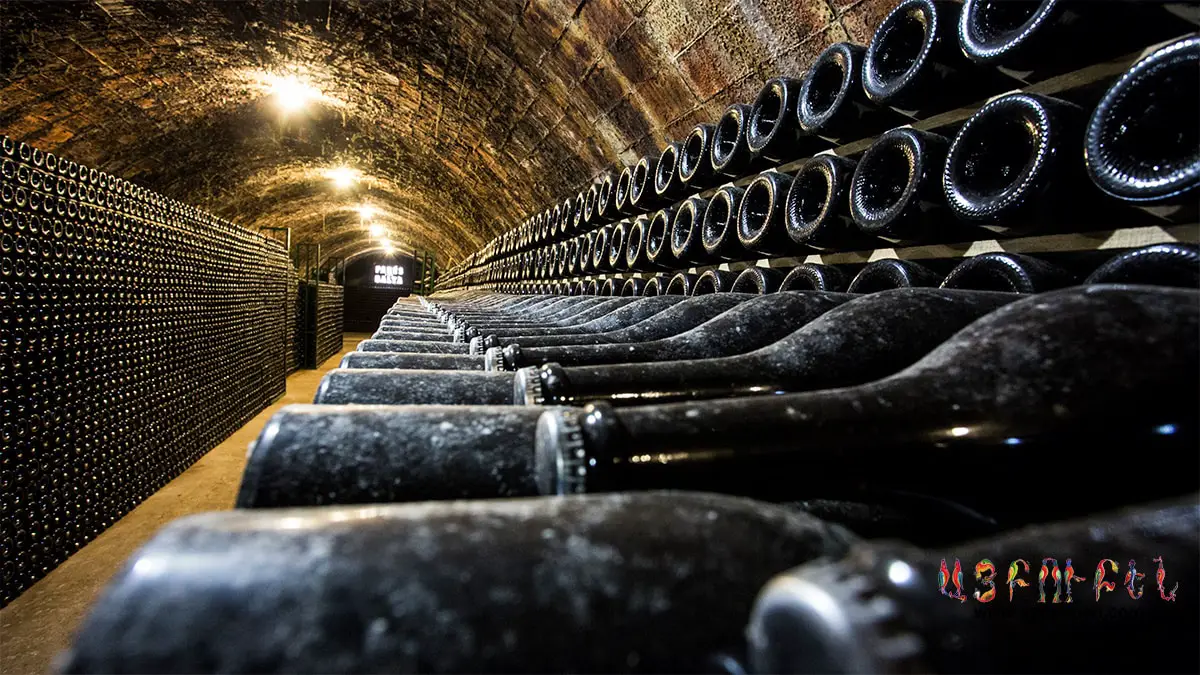 Are you in Yerevan? Make sure to visit the Yerevan Brandy Factory

 "Ararat," where you can get acquainted with the history and technology of cognac production and purchase cognacs of different aging.
A 6,000-year-old winery was recently found in Armenia, which testifies to the centuries-old winemaking tradition. In the Areni distillery in the village of the same name, you can buy grape and pomegranate wines of various aging, as well as the distillery's innovation – a series of fruit wines.
By ordering a wine tour in Armenia, you can buy a rich assortment of Armenian wineries directly from producers at an affordable price. If you are ready for an adventure here is a list for you to choose from:
Voskevaz Winery in Voskevaz
Van Ardi Winery in Ashtarak
VOSKENI wines in Yerevan
Armenia Wine Company in Sasunik, Armenia
Areni Wine Factory in Areni
Momik WineCube Winery in Areni
Tushpa Wine Cellar Winery in Taperakan
ArmAs Winery in Aragatsotn
Karas Wines in Armavir
365 Wines in Yerevan
STORK NEST WINERY in Sasunik
Trinity Canyon Vineyards in Aghavnadzor Village
KOOR Wines Vineyard in Aghavnadzor Village
Yerevan Champagne Wine Factory in Yerevan
Van 777 Winery in Taperakan, Armenia
Maran Vineyards in 18, Vagharshyan str., apt 18
Armenia is a hidden Wineland click if you would like to learn more.
Handmade Jewelry, Watches, Made in Armenia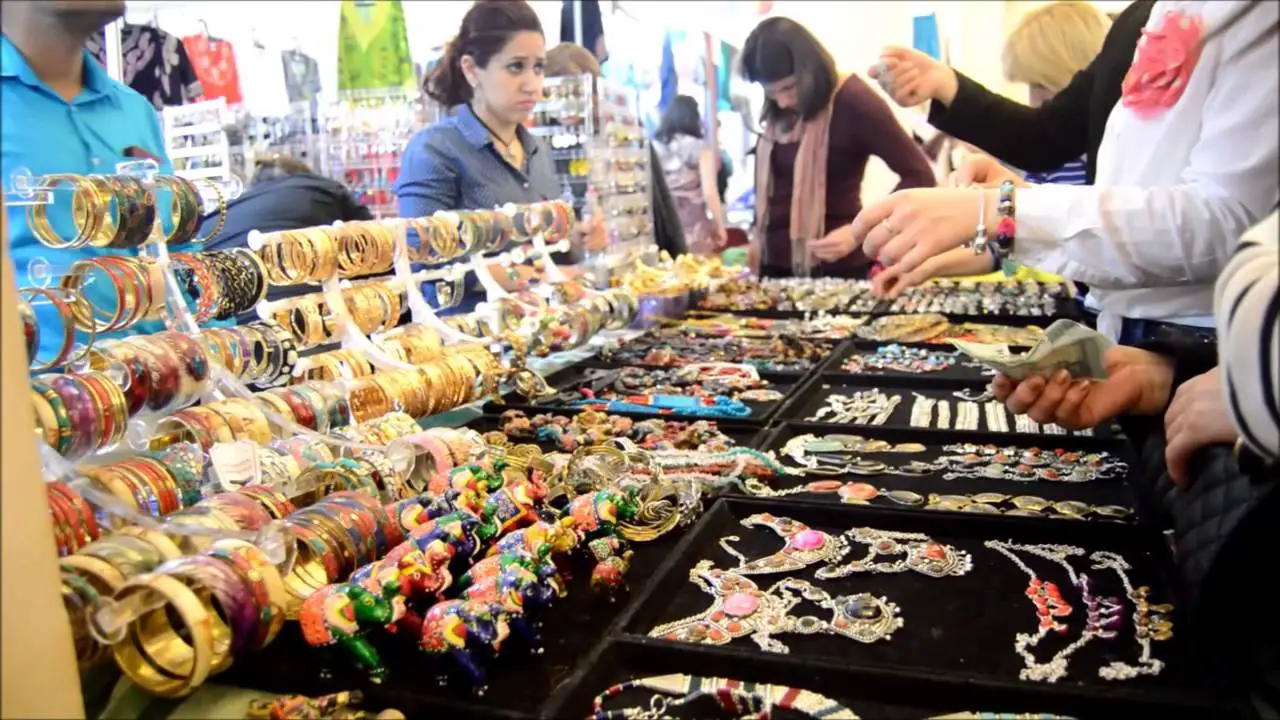 What better After getting acquainted with the heritage of jewelry in the museums of Armenia, you will be interested in the modern interpretation of this art form; for many centuries, our masters have mastered it to perfection. You will be offered a vast selection of gold and silver items in the Yerevan Gold Market at reasonable prices.
At the Vernissage of Rossia mall store, you will find unique and distinctive handicrafts of Armenian masters. You can also find the works of such famous brands as Hrachya Ohanyan, Woodzone, Copper right, and Glasswood. with its unique range of brands.
Handmade Ceramics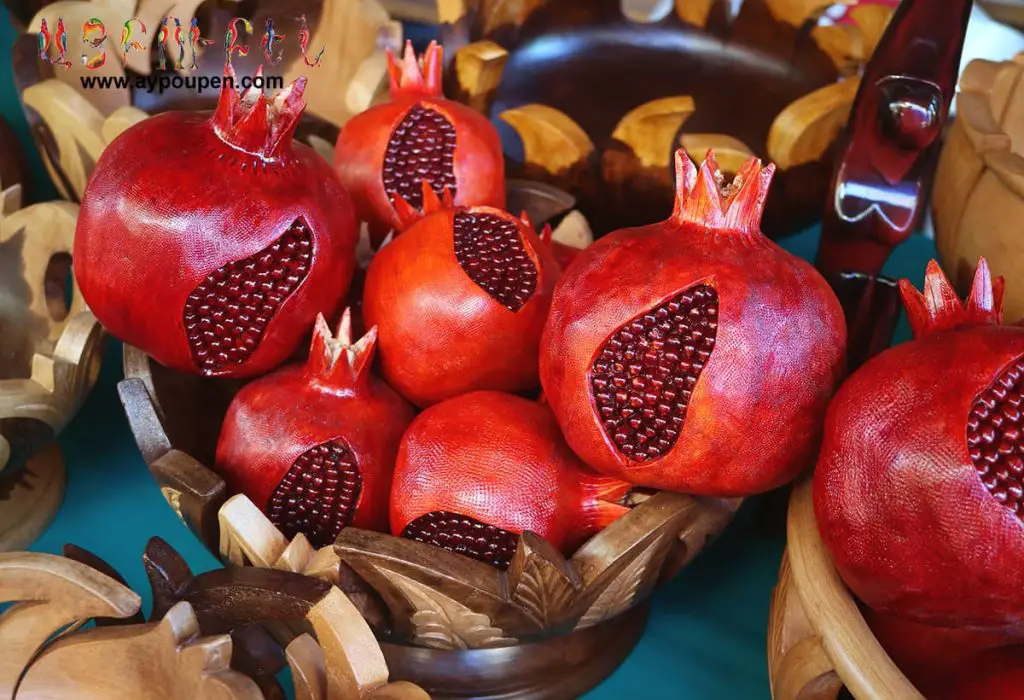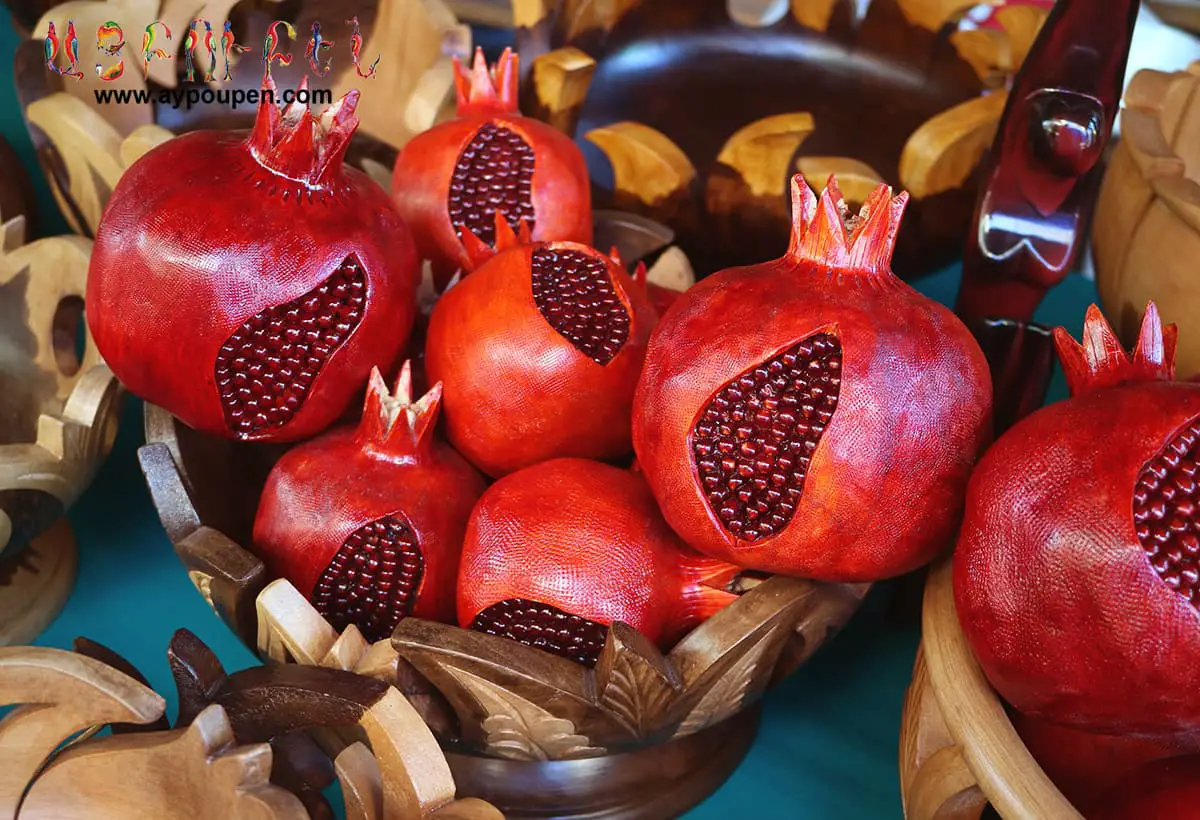 Armenia can also offer a variety of ceramics. Ceramic vessels and household items are decorated with peculiar ornament using national symbols: Mount Ararat, pomegranate, grapes, apricot, etc.
Such products can be purchased at souvenir shops, shops on Amiryan and Abovyan streets, as well as at the Vernissage market. If you didn't have the chance to visit the shops, you can order Armenian Ceramic online on Amazon

Armenian Duduk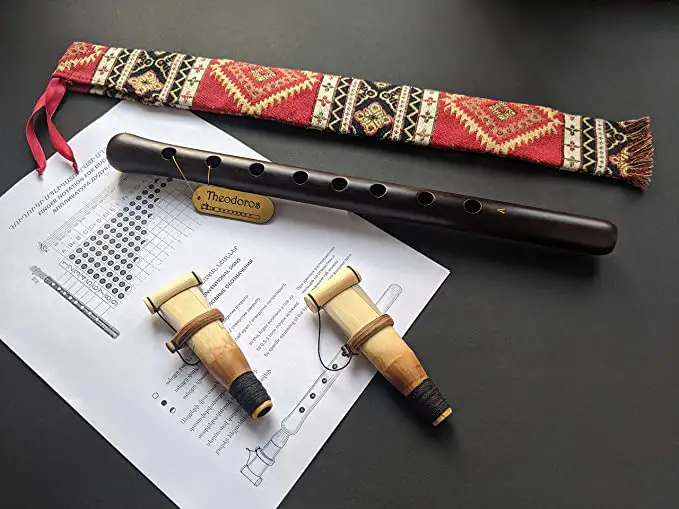 Duduk is an Armenian national musical instrument made from apricot tree wood, occasionally from mulberry; is also a national symbol. Duduk can be purchased at local souvenir shops or at the Vernissage market.
Children's Toys Made in Armenia
Isn't it every parent's dream to have Armenian-speaking dolls or Armenian educational board games for their children? Or is it just me? the solution is very simple when visiting Armenia, make sure you visit any library, where you will find a huge selection of items with Armenian inscriptions or stories.
Zarman Toys is a social enterprise that produces environmentally friendly developmental games and toys, talking notebooks. It is engaged in the creation and production of "talking notebooks" and environmentally friendly development games.
Footwear
The oldest 5500-year-old shoe was recently found in the Birds Cave in the village of Areni. Modern and high-quality domestic footwear can be purchased at malls like Dalma Mall, Rio Mall, or On Abovyan Street. You can also get acquainted with the technology of making shoes from natural matter at Chust Shoes.
Votnaman Shoes, if you believe that each shoe should be comfortable, light, and made of environmentally friendly raw materials – Votnaman Shoes believes that this is the most important principle and idea when buying shoes. Add to that Handmade shoes of Armenian production and designs.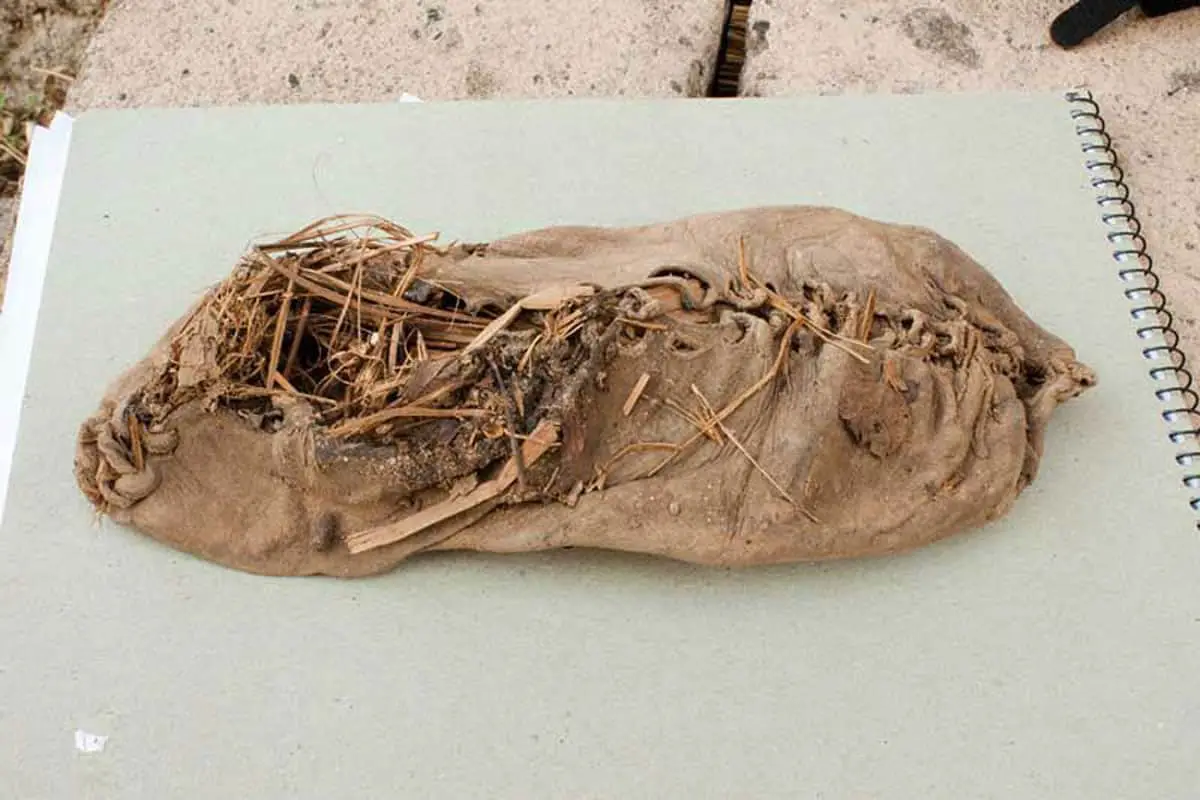 Dry Fruits and Nuts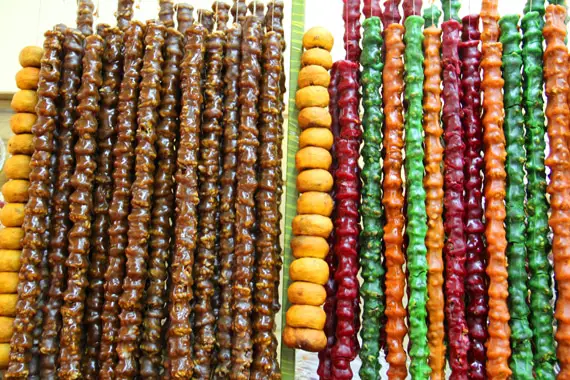 Our country is rich in fruits, vegetables, and herbs. This variety gives particular preference to apricots, grapes, pomegranates, figs, mulberries, and medicinal herbs, which are endemic. It is these fruits that most of all need the sun, which Armenia abounds in.
Delicious dried fruits, preserves, jams, and juices are obtained from these fruits. The popular "Armenian snickers" – walnuts soaked in the sweet filling, is a huge success.
You can also try walnut jam. Homemade vodka is obtained from all these fruits. All this can be purchased while moving from city to city or in the sweets section of the "Tashir" complex.
Sweets & Chocolate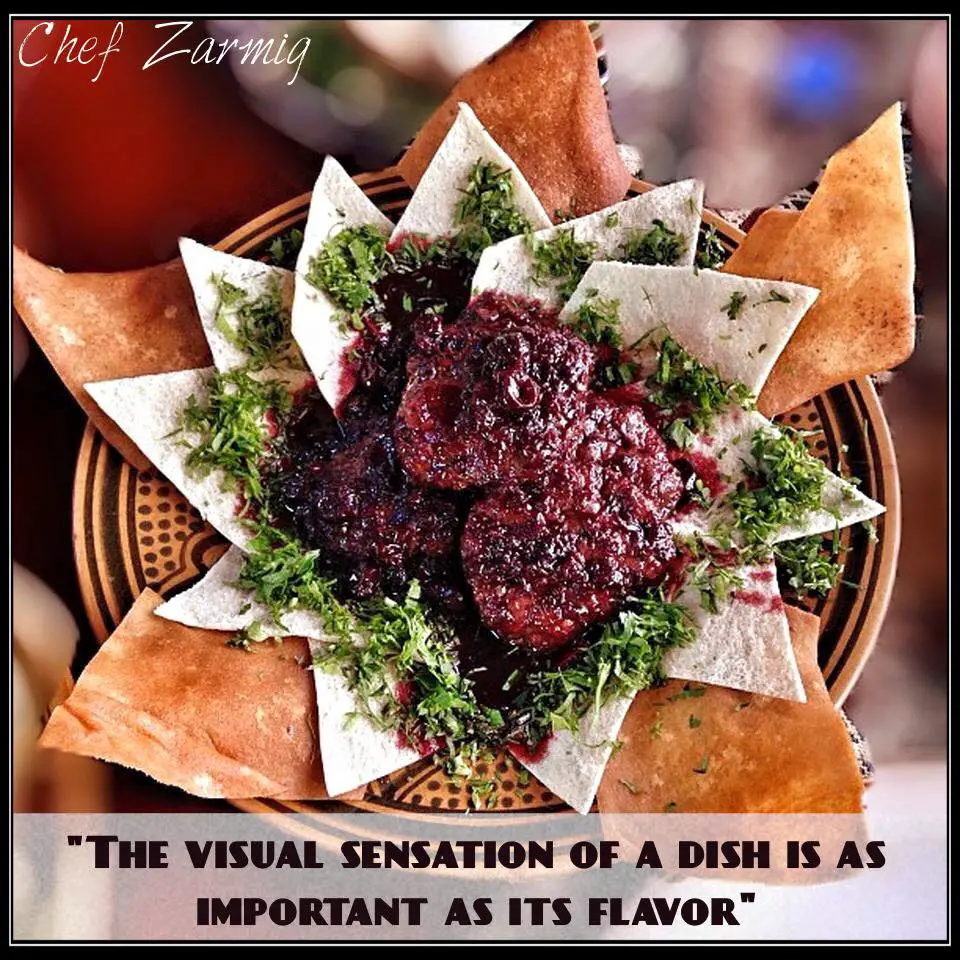 Armenian national pastry "gata" is a puff pastry with various fillings. You can buy it during the transfers or from the Geghard Monastery. Domestic chocolate can be purchased in the brand store of the "Grand Candy" company – the only chocolate manufacturer in Armenia.
All of the above is available throughout Armenia, and in Yerevan itself, you can shop at the Vernissage market. It sells souvenirs with national symbols, carpets, music discs of famous Armenian composers, accessories of national costumes, handicrafts, antiques, and much more.
With that, we would like to wish you interesting shopping and a pleasant trip to Armenia!