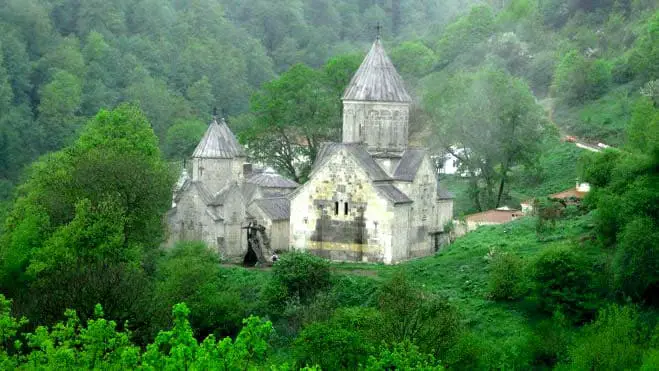 Modern Armenian names and meanings full list.
Prehistoric Armenian Names
If we take a glimpse at our history we will see that Armenians were freedom-loving people starting with our forefather Haig. Free means Azad, and that's an Armenian name.
Haig was assertive and brave and won the battle against Bel. He built his own Village, Haigashen, near Lake Van where he lived with his family of 300. We are proud and loyal to our history.
We have gathered a bouquet of names with their most probable definitions to offer whoever is interested in the information to enjoy and why not choose from or recommend for our new generation babies. And we do appreciate any additions or corrections.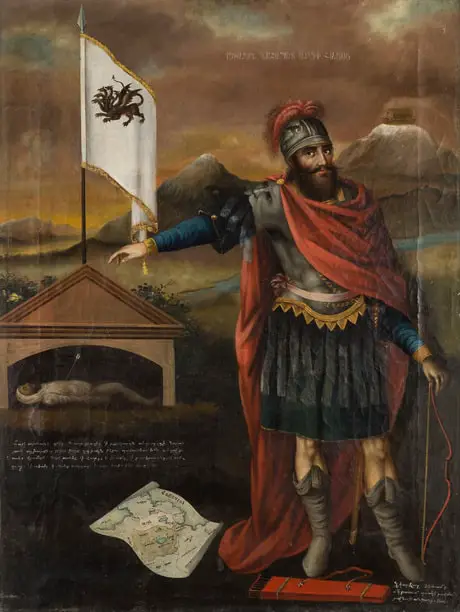 Nowadays we see many choose Armenian names based on those of their parents or relatives, others of saints, in addition to a significant segment who choose from among a long list of heroes of history and art.
Armenian Names related to Strength
A commonly used name to start with for instance is Azad meaning freedom.
Names meaning power like Ari for brave.
Vahan As in Shield.
Vrej as in Revenge.
Krikor as in Fast.
Pagan Armenian Names
Ever since the beginning, people showed respect to the Forefather and his family. Soon Haig's children became gods and later their names became the names of months, each dedicated to a god.
Next comes Nayiri the old name of the Land of Armenia.
Hayk, Aram, Aramazt, Ara (forefathers), Vahakn, and Varak.
Parantzem (queen)
Mihr, Anahid (gods)
Armenian Names of Nature
Armenians adore their lands and mountains and Mother Nature so naturally, you will find people named:
Ararat and Sipan, Massis the mountains.
Arax, Araz, Arpi, Aris, Iris the rivers.
Patil (snowflake), Shogher (beam of light)
Van, Moush, Ani, Garine the cities.
Karoun as in Spring
Dzaghig (flower), Vart (Rose), Hasmig (Jasmine), Shoushan (Lilies), Lala (Tulip), Karoun for Spring, Pardi (Poplar Tree), Talar (Evergreen), Mekhag (Carnation), Seta (Silk) for flowers and nature.
Biblical and Christian Armenian Names
Some of our names have Greek, Latin or Persian roots due to long years of neighboring and mixed marriages between the royal families.
Like most religious and believing people, Armenians name their children Biblical, Christian, and Saints Names too. Their pronunciation might differ, like:
Eva, Mariam, Sara, Yeghisapet (Elizabeth), Mikayel, Manuel, Gabriel, Yezegel
Hovhannes (John), Hagop (Jacob), Garabed (Forerunner), Kevork (George)
In addition, names related to God, like Abaven (Protector), Khatchadour (given to The Cross), and Asdvadzadour (given to God)
Names of Feasts like Hampartsoum meaning Ascension, Haroutiun – Resurrection, Kalousd – Pentecost
Kayane, Shoghagat, Hripsime
Later on, after becoming Christians, we see biblical names sometimes used with another name indicating where the person proudly came from, for instance, Moses of Khoren, Hagop of Mdzpin, etc.
Old Armenian Female Names
Armenians respected their mothers, grandmothers, and wives, even had goddesses Anahid of beauty and Nane for motherhood who was the head of their household.
Unlike other cultures, Armenian men generally respected the females and were proud of them and added the particle "tousder" or "toukhd" or "anoush" to their own names to show she was their daughter or sister. For Example :
khosrovitoukhd
Hayganoush
Zarmantoukht
Haygouhi,
Armenouhi
Vartouhi
keghouhi
Zevart
Nayiri
Old Armenian Names Male
Our Culture is rich and we are lucky to have had talented and dedicated poets and writers, largely priests, and monks who have preserved and passed the stories of bravery of our long-lost heroes through books of songs, poetry, and different artistic and historical material.
Royal names are used today again showing how Armenians respect their kings and princes, such as Arshag, Vramshabouh, Aram, Dikran, Drtad, Khosrov, etc.
If we visit any Armenian School today, we will find babies with old Armenian Male Names. Most of them are names of Royals, Princes, Bishops, and Kings that go from generation to generation, like:
Vartan,
Sahag,
Mesrob,
Vahan,
Levon,
Ardashes
Dikran
Aram,
Ara,
Gagig,
Ashod,
Smpad
The Ancient Armenian Calendar
Ancient Armenians had their own calendar or Domar. They dedicated the days of the month to the ancient gods, to their forefathers, and their descendants.
Later people started giving the names of their ancient gods, planets, etc to their children. Following are the names of the months, the weeks, the days, and the hours.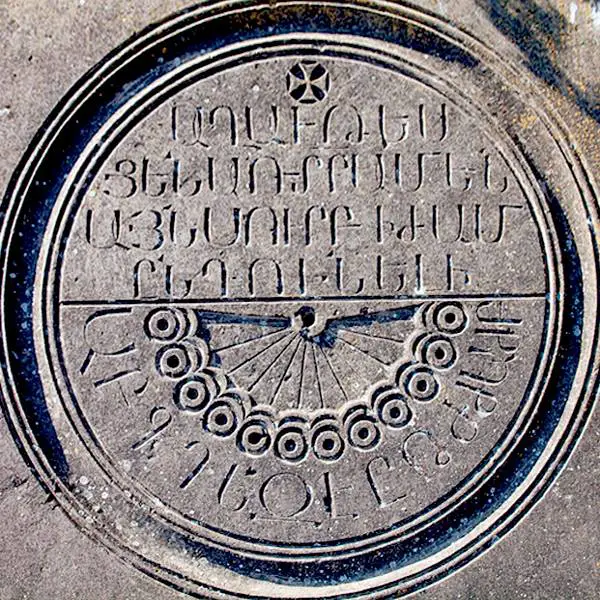 Names of the Weekdays During Ancient Armenian Kingdoms:
| | | |
| --- | --- | --- |
| Monday | Lousin | Լուսին |
| Tuesday | Hrad | Հրատ |
| Wednesday | Payladzou | Փայլածու |
| Thursday | Lousentak | Լուսնթագ |
| Friday | Arousiag | Արուսեակ |
| Saturday | Arevag | Արեւակ |
| Sunday | Aregak | Արեգակ |
The Names of the Months During Ancient Armenian Kingdoms:
| | | |
| --- | --- | --- |
| | Navasart | Նավասարդ |
| | Hori | Հոռի |
| | Sahmi | Սահմի |
| | Dre | ՏրԷ |
| | Kaghots | Քաղոց |
| | Arats | Արաց |
| | Mehegan | Մեհեկան |
| | Arek | Արեգ |
| | Ahegan | Ահեկան |
| | Mareri | Մարերի |
| | Markats | Մարգաց |
| | Hrodits | Հրոտից |
| | Aveliats (Additional) | Ավելեաց |
The Names of the Days of the Month During Ancient Armenian Kingdoms:
| | |
| --- | --- |
| Arek | Արեգ |
| Hrant | Հրանդ |
| Aram | Արամ |
| Markar | Մարգար |
| Ahrank | Ահրանք |
| Maztegh or Maztegan | Մազդեղ կամ Մազդեկան |
| Asdghig | Աստղիկ |
| Mihr | Միհր |
| Tzobaper | Ձոպաբեր |
| Mourts | Մուրց |
| Yerezgan or Yerezhan | Երեզկան կամ Երեզհան |
| Ani | Անի |
| Barkhar | Պարխար |
| Vanadour | Վանատուր |
| Aramazt | Արամազդ |
| Mani | Մանի |
| Asag | Ասակ |
| Masis | Մասիս |
| Anahid | Անահիտ |
| Arakadz | Արագած |
| Krkour | Գրգուռ |
| Gortouik | Կորդուիք |
| Dzemag | Ծմակ |
| Lousnag | Լուսնակ |
| Tzron or Spour | Ցրոն կամ Սփիւռ |
| Nbad | Նպատ |
| Vahakn | Վահագն |
| Sim or Sain | Սիմ կամ Սեին |
| Varak | Վարագ |
| Kisheravar | Գիշերավար |
| Additional Month Days | "Ավելեաց" ամսուայ օրերը |
| Loudz | Լուծ |
| Yeghcherou | Եղջերու |
| Dzegravori | Ծկրաւորի |
| Ardakhuyr | Արտախոյր |
| Paraznodi | Փառազնոտի |
Each hour of the day, had a different name, describing the changes in the day:
| | |
| --- | --- |
| Khavaragann (00:00 Midnight) | Խաւարականն (00։00 Կէս Գիշեր) |
| Aghchamoughchen | Աղջամուղջն |
| Mtatsyaln | Մթացեալն |
| Shaghavodn | Շաղաւոտն |
| Gamavodn | Կամաւօտն |
| Pavagann | Բաւականն |
| Havtapyaln | Հաւթափեալն |
| Kizgann | Գիզկան |
| Lousajemn | Լուսաճեմն |
| Aravodn | Առաւօտն |
| Lousapayln | Լուսափայլն |
| Payladzoumn | Փայլածումն |
| Aykn | Այգն |
| Dzakn | Ծայգն |
| Zoratsyaln | Զօրացեալն |
| Jarakaytyaln | Ճառագայթեալն |
| Sharavighyaln | Շառաւիղեալն |
| Yergradesn | Երկրատեսն |
| Shantagaln | Շանթակալն |
| Hragatn | Հրակաթն |
| Hourtapyaln | Հուրթափեալն |
| Taghantyaln | Թաղանթեալն |
| Aravarn | Առաւարն |
| Arpoghn | Արփողն |