Chef Zarmig Halladjian is a well known Celebrity TV Chef specialized in creating fusion cuisines extraordinaire and whose fame has started from the Arab world to reach the whole wide world. Born in Lebanon, to a modest Armenian family, she has attended Yeghishe Manoukian School and graduated from Levon and Sophia Hagopian College, and has continued her studies in the Hospitality field earning a Bachelors Degree From Al- Kafa'at in Lebanon and currently taking a Master's Degree from the University of Liverpool, United Kingdom.
She debuted at her famous DZAR Restaurant in Beirut Lebanon next to the Armenian Catholicosate of The Holy Sea of Cilicia; later on she opened Laylaty Restaurant, a real taste of Lebanese cuisine. She openly admits that her mother, who accompanies her at all times, has had the greatest influence on her cooking and style. Furthermore, she puts the spotlight on the effect Armenia, the Armenian Culture and her travels to Armenian Villages, have had on her cooking.
Starting off her career at US American Embassy in Lebanon as an Executive Chef, she has always believed in preparing fresh and nutritious meals to assist a healthy lifestyle. Later on she became a Diabetic Consultant for healthy lifestyle in collaboration of Hamad Medical Corporation in Doha. She has been a consultant in some food and hospitality industries such as " Lychee Culinary Art " , Beirut. She has also lectured at Dekwané Ecole Hotelier and is an Instructor at YWCA Association.
She has captivated the guests at the Intercontinental Hotel in Lebanon with her carved sculptures on chocolate, ice, fruits and vegetables.
She has established "Aacademy of Gastronomy", for cooking and carving; and has published several cooking books "Culinary art secrets", "The art of carving" and "Mamig"…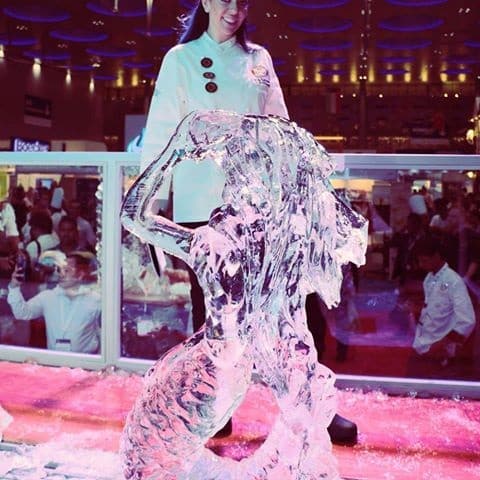 Chef Zarmig has presented many TV cooking Shows that are still being broadcast on various Arab Channels such as LBC, MBC, New Tv, Qatar Tv, Iqra Tv….and lately you may follow her YouTube channel for more of her "easy , Healthy and Tasty recipes"; or follow her Tips and recipe broadcasts on her mobile application in Kuwait. She is the marketing Face of "Saidaty" (Madame) online television show.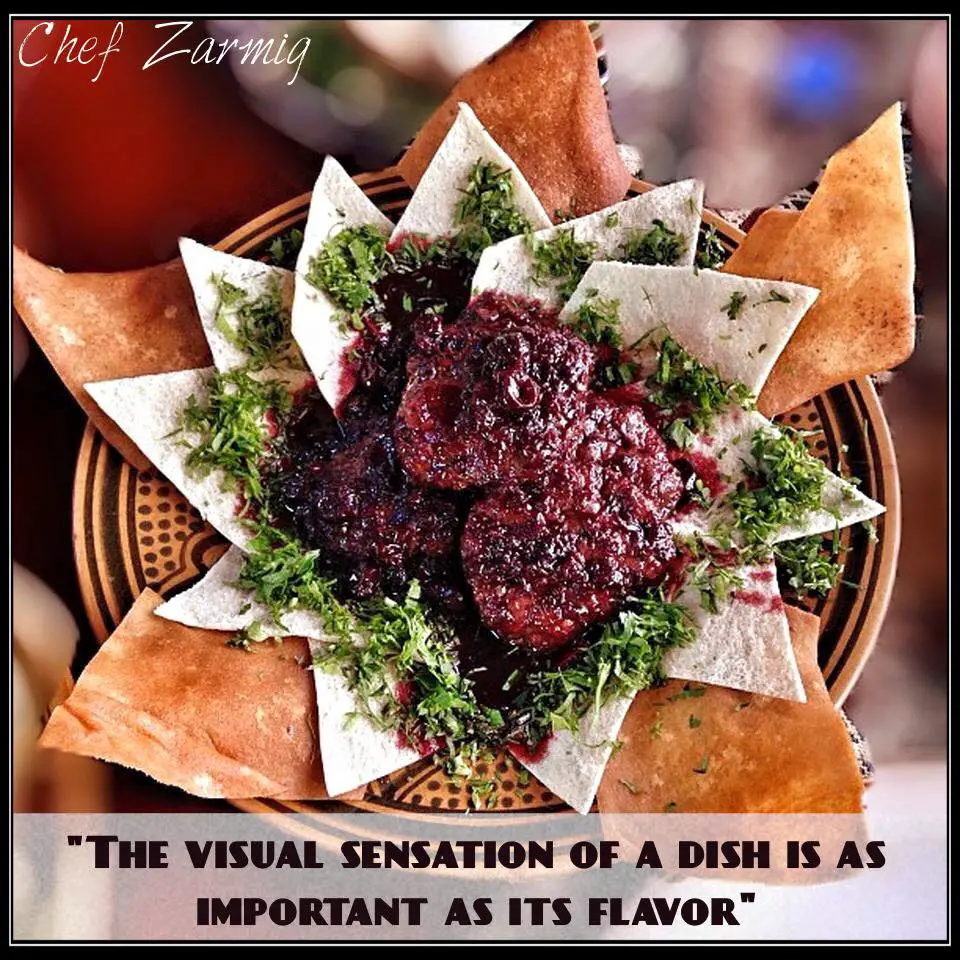 In the Armenian community, she launched an Academy by Chef Zarmig at Mesrobian High School and Sophia Hagopian College. She is undoubtedly the most honorable Representative Ambassador of the Armenian Cuisine. She has a desire to further expand and spread the Art of Armenian cooking and Armenian Culture all around the world.
Currently she operates as the Executive Chef and Director of Operation sat "Mamig" the first Armenian Lebanese restaurant in Qatar, a high-end restaurant and event venue based in Katara cultural village of Doha, where she can be contacted in person; in addition to, Aziza Lebanese Seafood Restaurant, Hotel Marriot Marquis.
You may follow her new online classes here and subscribe to her channel.
You may follow her news and get more acquainted with her work visit her own Chef Zarmig Website.