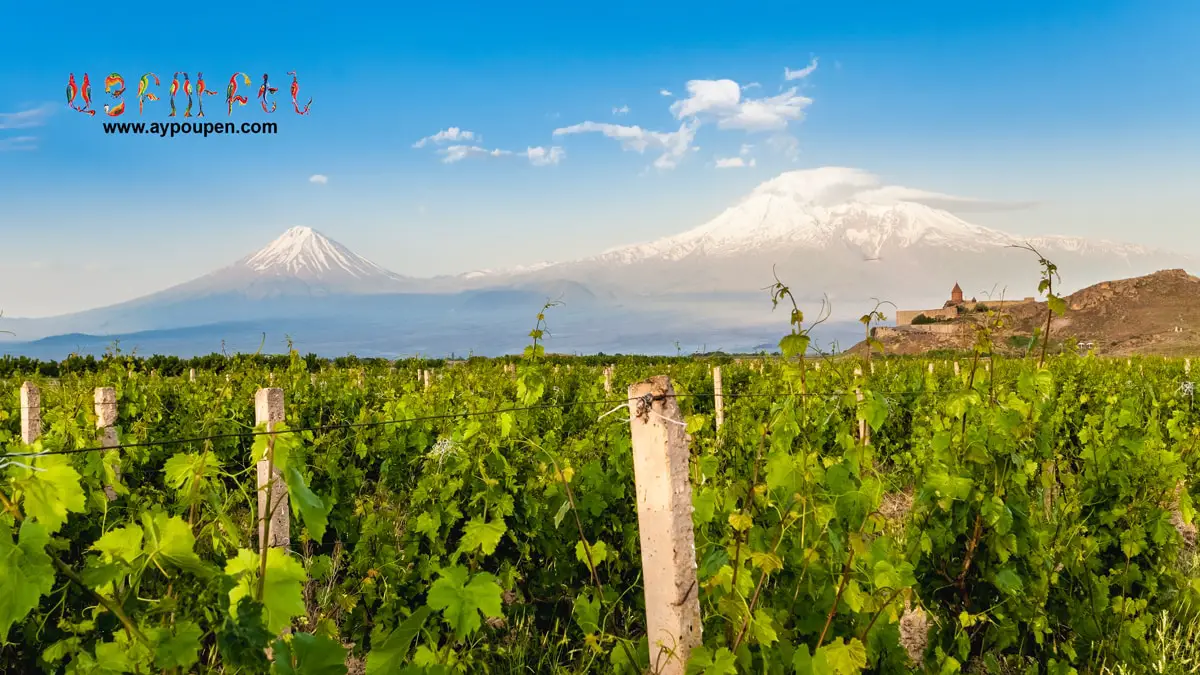 The peculiarity of Armenian wine is that
you feel what you can't express in words.
Charles Aznavour
Winemaking in Armenia
Armenia – a small Caucasian country that can easily be covered on the map with one finger. Nevertheless, this small country dates back to a thousand-year history, when Noah's Ark landed on the top of Mount Ararat and gave humanity a new history. Ararat Valley was the place where Noah planted grapes. Later, Armenians with their ancestor Hayk surrounded Ararat with churches and many other monuments of historical significance.
Armenian wine-making art is a separate and unique cultural page. Thousands of tourists from all over the world every year witness the winemaking process. They visit the Areni winery, which is one of the famous tourist places in Armenia, located 110 km from Yerevan.
During the excavation in 2011, it turned out that the oldest winery in the world is more than 6000 years old and it is located in the village of Areni. Every year in October, Areni holds a wine festival, which gives people the opportunity to taste various types of wine.
Yes, of course, in Armenia one can find large varieties of wine, including wine from grapes, pomegranate, raspberry, apricot, peach, cherry, and quince.
Behold, what you can see in a winemaking festival: people gather grapes and pour a small portion into special barrels where a couple of girls are dancing and squashing grapes turning them into wine. However, the rest of the grapes are delivered to special factories and, using special equipment, are converted into wine, which is poured into barrels and stored in special conditions.
Over the years, these barrels open, are bottled, and the finished wine is bottled, labeled and delivered not only to stores in Armenia, but also abroad, and put up for sale.
Secrets of storing and drinking Armenian Wine
When pouring wine into barrels, it should be poured very tightly, and without leaving air escape, so that during ventilation the smell does not disappear. When drinking wine, it is necessary to keep the glass from the bottom of the stem so that it does not heat up.
Before drinking wine, you need to mix it a little, so that its smell spreads and increases, and when mixing, you can pay attention to how quickly the wine drains from the top of the glass, and the slower it is poured, the higher the quality of the wine. Then you should smell some wine and drink it because eighty percent of the taste of wine is in the smell.
You would think that is it all about the industry of wine-making in Armenia. Actually almost in every province of Armenia, there are wineries: in Aragatsotn, Ararat, Armavir, Gegharkunik, Kotayk, Shirak, Syunik, Tavush, Vayots Dzor and, of course, in Yerevan.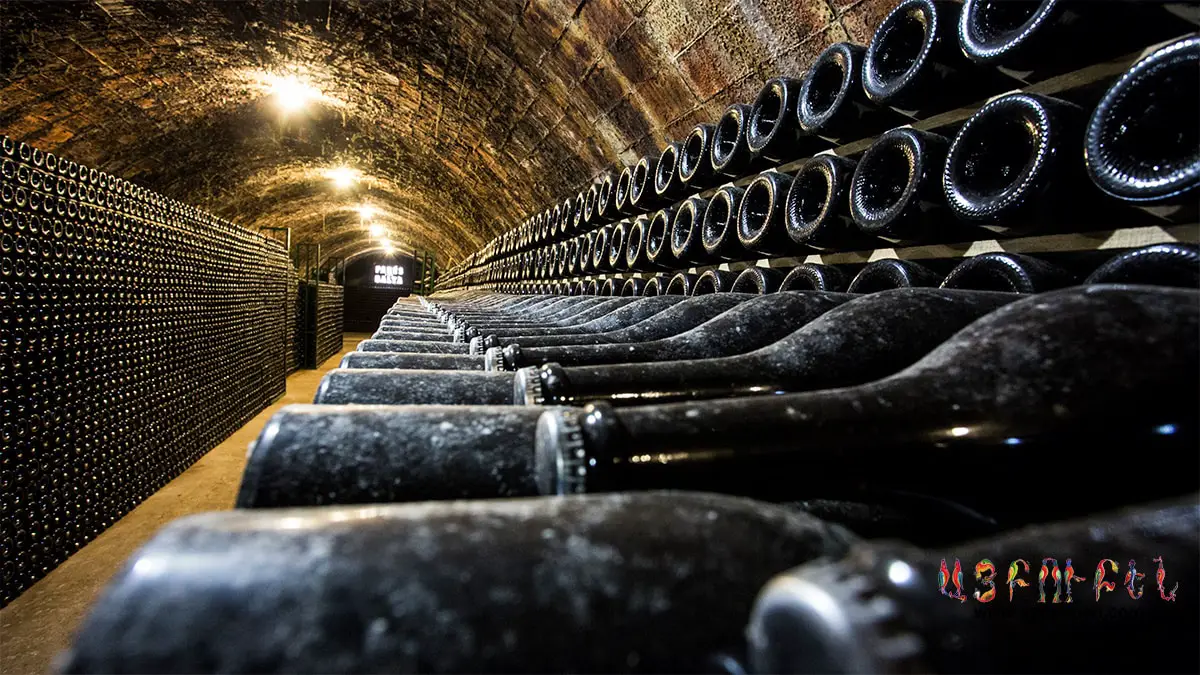 Why do Armenians make so much wine?
One of the logical answers to this question is that Armenia has fertile lands appropriate for growing grapes. According to the Vine & Wine Foundation of Armenia, the country has more than 400 indigenous grape varieties, or about half as many as Italy, which is geographically 10 times larger.
Of that total number, 31 grapes are used to make wine. For whites, common grapes include Voskehat and Kangun, for reds, Areni rules.
The second reason for making wine is the great demand in Europe and Russia. There are many people who value Armenian wine for its unique taste and aspire to it.
This particular taste has a direct relationship with oak barrels, which can be up to 250 years old. This wood originates from forests in the Artsakh region (also known as Nagorno-Karabakh). This oak provides strong flavors including sweet tones such as vanilla, as well as spiciness and aromas of eucalyptus.
Ararat Mkrtchyan of "Voskeni Wines" once spoke about this oak. "Armenian oak is considered more intense than French oak because the humidity is lower. So, it requires less contact time with wine. It is a different and darker species of oak with tighter porosity and has spicy potential for wines. But it must be well prepared and dried for at least three years to avoid the taste of green tannins."
Getting Organized After the Soviet Era
And the last reason of developing wine culture in Armenia is that during Soviet rule between 1920 and 1991, winemaking in Armenia suffered from a heavy focus on quantity over quality. Brandy was then considered more important to produce than wine.
In 1980, Armenia produced a quarter of all brandy consumed in the Soviet Union. In the time of the Soviet Union, all wineries belonged to the government. They destroyed many vines and there was no interest in know-how. They produced high quantities of very sweet wines according to planned production. Just three years ago there was no organization to unify producers around the table to work together and strategize. Now Armenian wine producers are more unified after the wine sector was recognized by the government as key for the economy.
After the Soviet Union times, there are many chances for Armenia to bring back its positions in this field of economy. In April 2005, Texas A&M University established the International Educational Complex for Agribusiness and Education (ICARE) in Yerevan. In 2014, Semina Consulting CJSC and ICARE-I founded the Yerevan Wine Academy (EVN Wine Academy). The academy has a research center through which it is planned to create a donor bank for Armenian wines. In the academy, there are highly qualified specialists.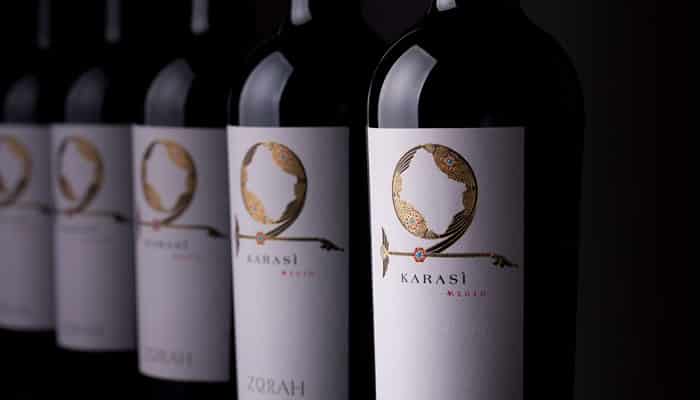 Armenian Wine on the International Market
In recent years, Armenia has had the opportunity to participate in various international winemaking competitions. "Decanter World Wine", where Armenian wines have appeared in recent years, has been held in London since 2004. Forty-seven countries submit applications for the competition annually. Qualified judges, sommeliers, and ordinary people evaluate the quality of the wine. 200 experts from all over the world award with silver, gold, double gold. In 2012, Armenia for the first time participated in the "Decanter World Wine" exhibition, presented one type of wine – "Zorah" and won a bronze medal.
There is a hope that in the next 10-20 years Armenia will overcome all the obstacles associated with winemaking, reminding the world about its history and wine traditions.
French people say that wine was created by Armenians, Greeks turned it into a business and French turned wine into art. It is time to go back to history and welcome Armenia in its new era of wine culture.
Check out the page of
Areni Wine Festival on Facebook
If you liked this article please read how
Archaeologists discovered world's earliest winery in Armenia, dating back to circa 3,000 to 3,500 BC
.