Tigran Tsitoghdzyan was born in Armenia and now resides in New York. He is an artist who started drawing and painting at the age of 10.
His art teacher discovered his talent when he was young, and since then, he has held over 25 exhibitions. He has earned his Master of Arts degree and gained ample experience, he now paints incredibly realistic oil portraits.
His more recent artwork, "Mirror", captures the intricate details of nature that are often missed. not only is it a beautiful work to behold, but it also allows viewers to appreciate art and culture in a new light.
The technology rebirth, in which women hide their faces behind their hands, is among his Millennium series of paintings.
Documentary about young Tigran Tsitoghdzyan in 1987
Tigran Tsitoghdzyan biography
Tigran Tsitoghdzyan ( born in 1976 in Yerevan, Armenia), spent his days painting and drawing since he was a little kid. At the age of 5, he discovered oil paints and found his calling in life.
Soon after, Tigran was discovered by Henrik Iguitian, an art critic and creator and director of the Children's Art Museum and the Modern Art Museum in Yerevan.
When Tigran was ten, he organized his first personal exhibit with one hundred pieces. Tigran's exhibition journey started in Yerevan before making stops in Spain and the United States. In subsequent years, he regularly exhibited his work throughout Armenia, Russia, Western Europe, and the US.
He won awards from various governmental organizations and foundations in Armenia and Russia. He was the subject of hundreds of articles, interviews, and two documentaries. His paintings were included in catalogs of modern Armenian artists.
From 1993 to 1999, Tigran attended the Yerevan Fine Art Academy and worked as a set designer at the Pantomime Theater. In 1999, he completed his studies in Switzerland and received his diploma in 2002 from ECAV.
In 2005, Tigran got his Master of Art in the Public Sphere (MAPS) and continued being an assistant at the same school. He also did Artist Residences in England and South Africa during that time period.
At the moment, he is most well-known for his paintings in private collections, galleries, and museums.
He has a son with his ex-wife, Russian-American model, Nadia Kazakova.
Intimations of Mortality: Susan Sarandon and Tigran Tsitoghdzyan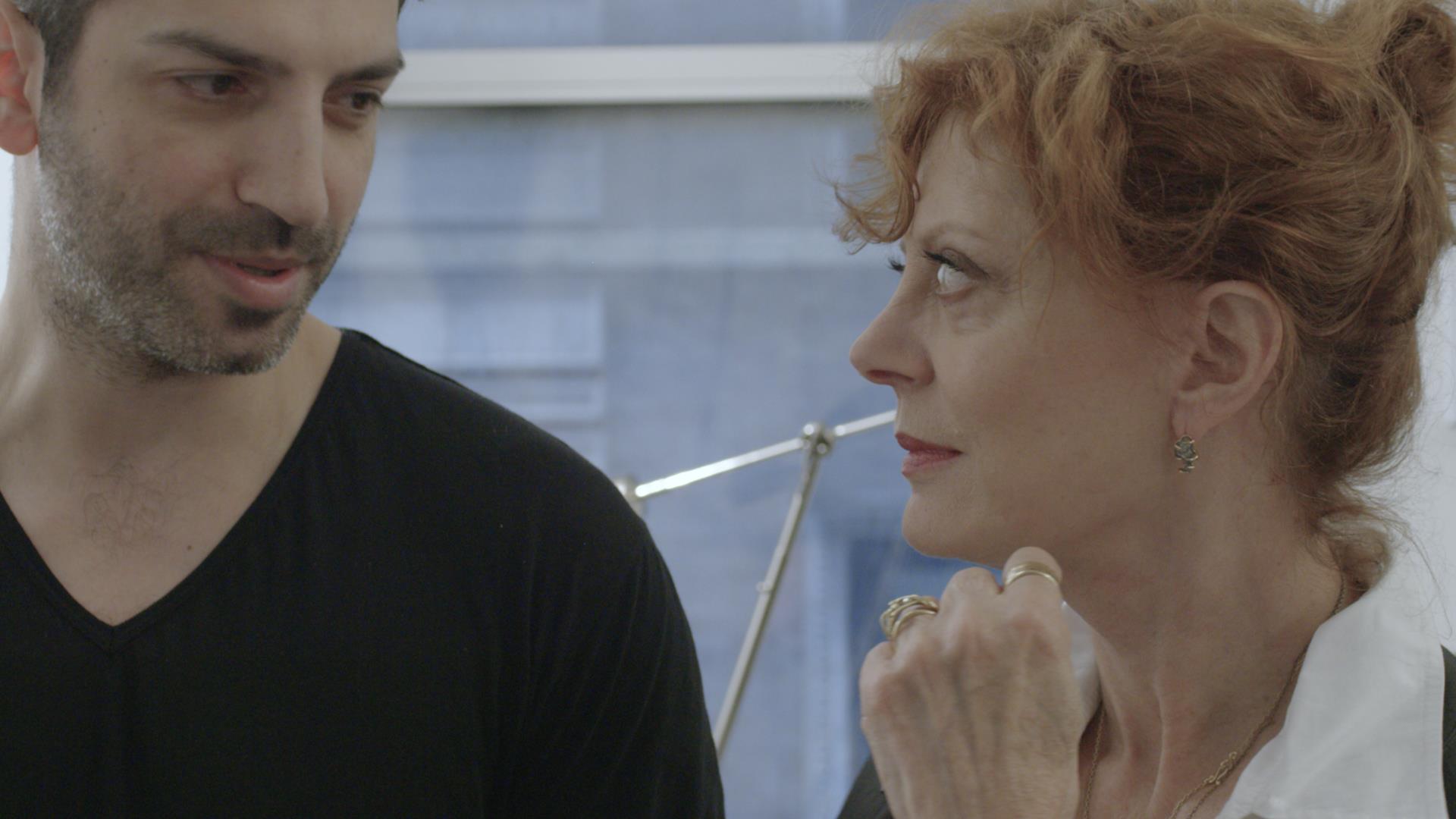 Susan Sarandon, an Oscar-winning screen icon, and Tigran Tsitoghdzyan, an Armenian painter discussed time and identity. They perceive the values of beauty and aging in our modern society which is dominated by social media. As he portrays her during a timeless sitting session.
The film showcases how Tigran, a passionate and precise craftsman, manages to channel the old masters while still creating unique hyperrealism paintings that are also reflective of New York City's culture and social landscape.
The film follows the life of renowned artist Marina Abramovic on her journey to success and fame over three years, from her early apprenticeship in Belgrade as a young girl to become one of contemporary art's most innovative visionaries.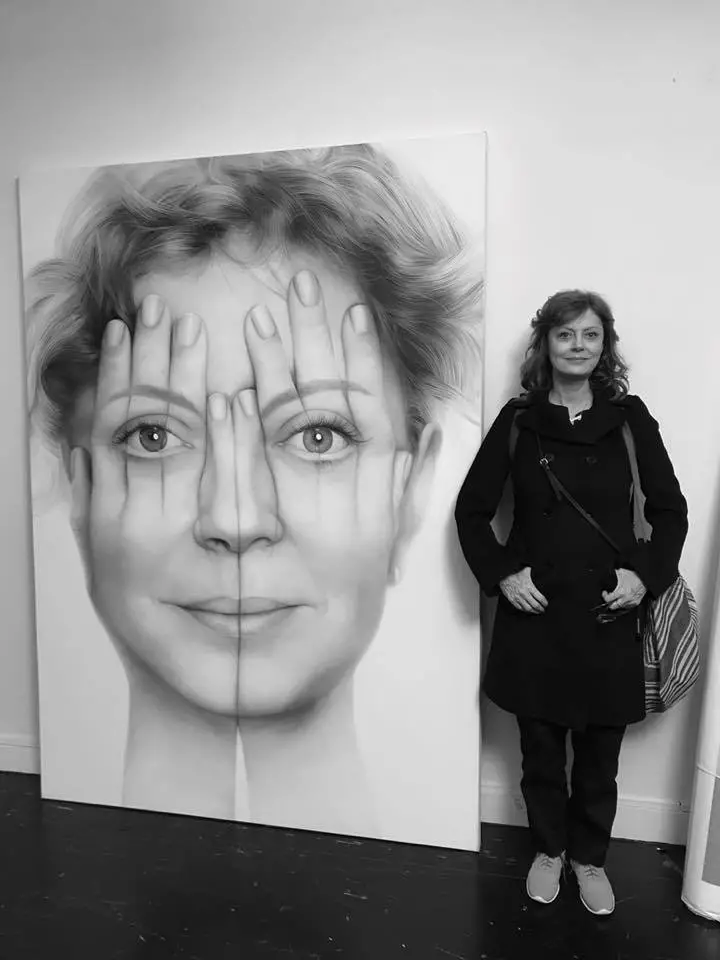 #AmericanMirror, starring Susan Sarandon, Tigran Tsitoghdzyan, Donald Kuspit, and Florence Faivre was written by Arthur Balder and produced by David Shara. The original soundtrack was composed by Mark Petrie. Hilary Rhoda, Ashley Hinshaw Grace, Jules Wainstein, Ryan Ross, Sirey Moran, and Morgan Shara participated in the soundtrack. 
"When we post on Instagram or Facebook, we show only our highlight reel- the "best" parts of ourselves. We put up a false front and ignore reality. We're so focused on creating the perfect virtual persona that we forget what's truly important: that beauty comes from within."
The movie is about an important issue that many people around the world can identify with: how do we see and judge ourselves and others in a social media-obsessed world where perfection is the standard?
American Mirror: Intimations of Immortality Trailer
"American Mirror – Intimations of Immortality" won the Best Innovative Film, Best Composer, Best Cinematography, and Parajanov-Vartanov Award when it premiered at Los Angeles 5th Documentary Film Festival, the 5th DOC LA, in October of 2018. 
The awards were presented in person by Paul Haggis, two-time Academy award-winner for the Fabrique du Cinema Awards, the most renowned film magazine in Italy, given to the film Best International Documentary in Rome on 15th December 2018).
The documentary has been an Official Selection and Finalist for the Supreme Jury Award at the Melbourne Documentary Film Festival 2019, as well as twenty other official selections around the world in 2020. Additionally, it won the Audience Award of the 6th Ierapetra Documentary Film Festival–the biggest documentary-only festival in Greece–as well as the Michel Foucre Award for Best Directing.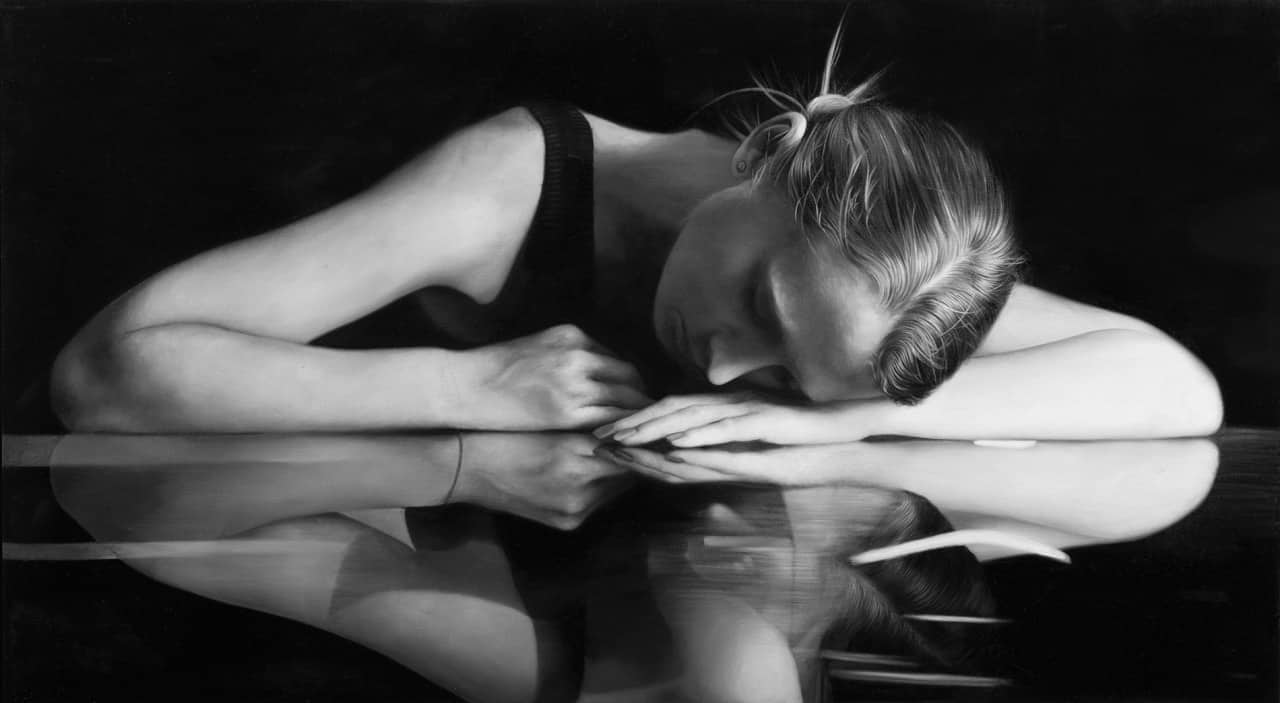 Tigran Tsitoghdzyan Artwork Price
Tigran Tsitoghdzyan's work is sold at a price starting around 6000 US Dollars. Prices may reach 100K depending on the size of the artwork.
Tigran Tsitoghdzyan Studio, Location, Opening Hours, Entrance fee…
The Tigran Art Studio in Yerevan, Armenia, located at 5JPM+4HV, Dzoraghbyur, was a project that meant a great deal to the artist. The construction finished in early 2021.
It opened to visitors every Saturday from 1 pm-7 pm starting August 21st till October 17th.
It's now closed but while it was still open, the entrance was free and the artist would be present to welcome guests.