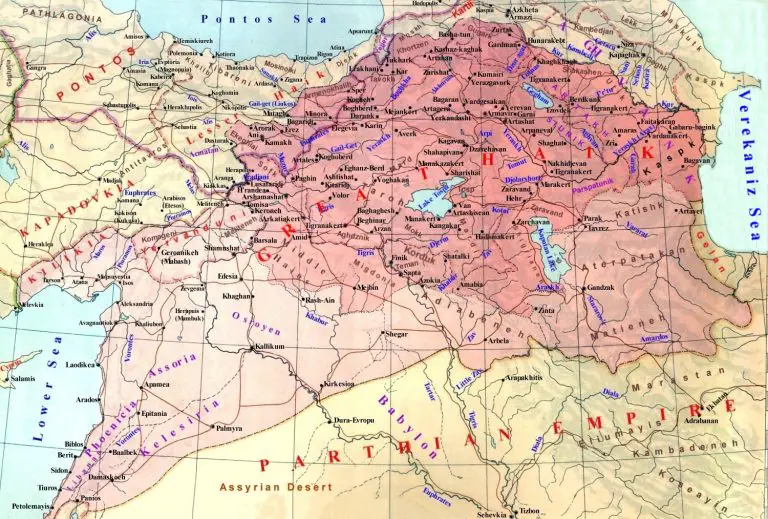 A little reminder to Armenians who take pride in being called so, and good news specially to music and opera lovers. According to history the Armenian lands spread "from the Caspian Sea To to the Mediterranean Sea" during the rule of King Tigrane The Great(140-55 BC). Armenians call this period Armenian map as the "Sea to Sea" Armenia. After defeating the Parthian and Seleucid empires armies, and the Roman Republic army, he became the emperor of Armenia that for a short time, was the strongest state (95-55) east of the Roman Republic. He was a member of the Artaxiad Dinasty.
Roumour has it he has 24 Operas Dedicated to him. European composers, including prominent Italian and German composers, such as Alessandro Scarlatti (Tigrane, 1715), Antonio Vivaldi (La virtu trionfante dell'amore e dell'odio ovvero il Tigrane, 1724), Niccolò Piccinni (Tigrane, 1761), Tomaso Albinoni, Giovanni Bononcini, Francesco Gasparini, Pietro Alessandro Guglielmi, Johann Adolph Hasse, Giovanni Battista Lampugnani, Vincenzo Righini, Antonio Tozzi, etc.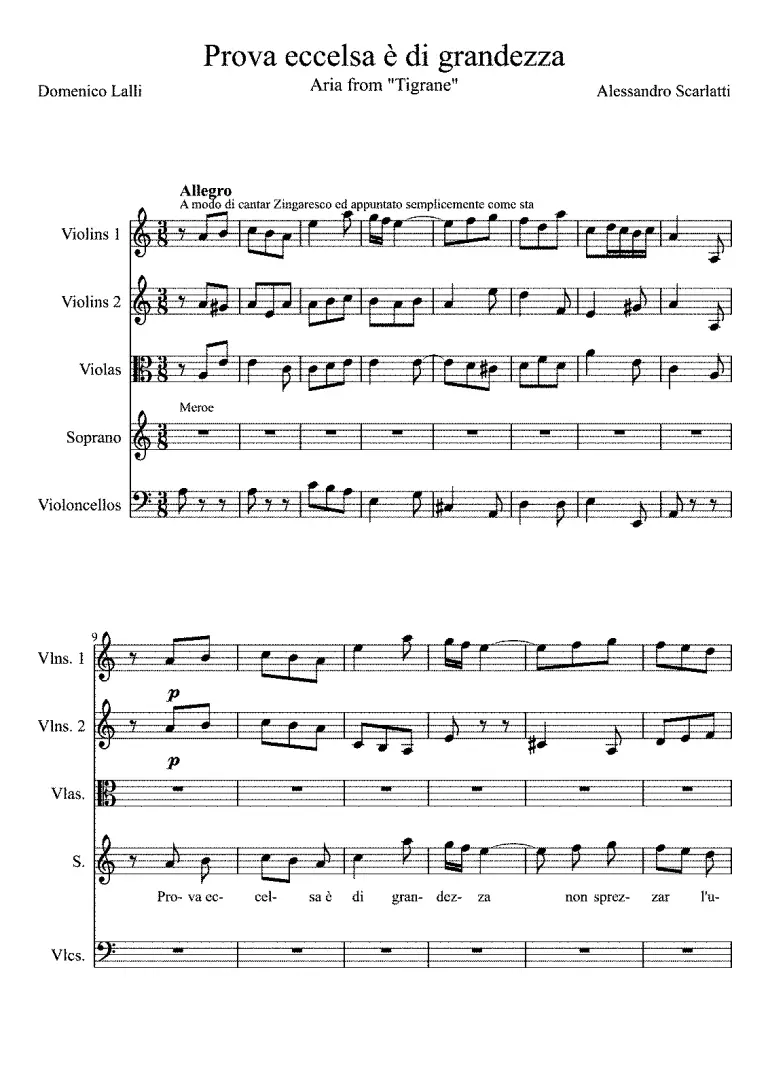 Armenians have always had a good reputation, respected by people all around the world, famous for the disciplined army, good merchants, fair ruling sportsmanship and Nobel behavior, no wonder King Tigrane had a great impact on people who originated from the region, he was offered the Crown of the Syrian kingdom for being a good protector of the people.
Here is the list.
A. Scarlatti – "Tigran the Great" (ital.)
N. Puccini – "Tigran the Great" (ital.)
T. Albinonio – "Tigran the Great – King of Armenia" (ital.)
M. Bononcini – "Tigran the Great – King of Armenia" (ital.)
N. Righini – "Tigran the Great" (ital.)
P. Lambuniani – "Tigran the Great" (ital.)
F. Gasparini, F.Konti, Z.Morlondi – "Tigran the Great" (it.)
I.Hasse – "Tigran the Great" (ital.)
J. Arena – "Tigran" (ital.)
L. Santos – "Tigran" (ital.)
Dzh. Paganel – "Tigran the Great" (it.)
K. Gluck – "Tigran" (ital.)
P.Gulielmi – "Tigran the Great" (ital.)
Dzh. Gall – "Tigran" (ital.)
A.Totstsi – "Tigran" (ital.)
I.Seloniat – "Tigran" (ital.)
D.Skarlatti – "Tigran the Great or Pompeii Armenian "(ital.)
Dzh.Saotii – "Tigran" (ital.)
P.Bernardoni – "Tigran" (ital.)
G.Hendel – "Tigran the Great" (it.)
A.Artamonov – "Tigran the Great" (Rus.)
Hots – "Tigran the Great" (it.)
Vivaldi – "Tigran the King of Armenia"