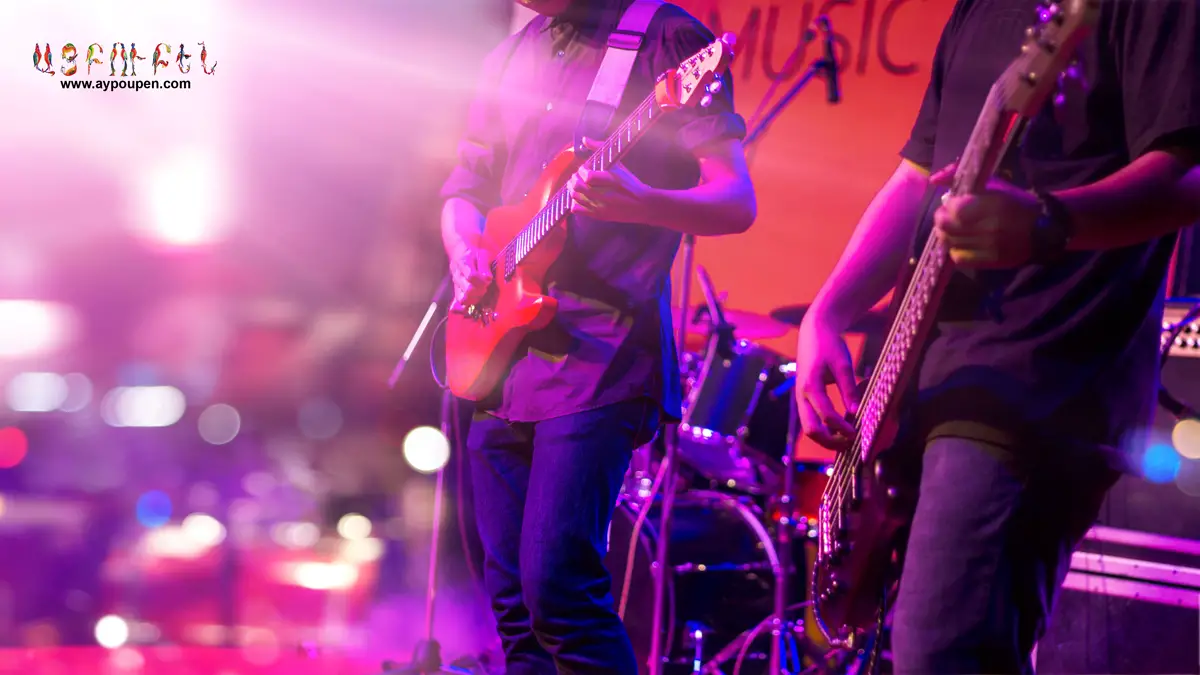 Armenian people are known to love freedom. Our History starts with a rebellion and victory. Fast forward to the last 100+ years we discover how our great-grandfathers miraculously escaped the Armenian Genocide. We learn how Armenian soldiers danced before their battles, and you already hear the drums in your heart.
As teenagers, we are raised in a reserved way, taught to give importance to honor, reputation, and live a clean life, and we simply do follow rules. Music and Arts are a great escape to express our resentment of our nation's unfortunate past.
Most of our family gatherings end up with patriotic songs, stories of the heroes who fell in their mission to preserve our identity. Most of them are revolutionary songs that express a desire to return what is taken or a promise to continue their mission.
Rock music evolved in Armenia, where the role of Armenian Rock Musicians was to spread awareness, helping the youth to express their feelings with music rather than turning to depression or drugs, or violence.
How did Rock evolve In Armenia- The Soviet Era?
It is no secret that rock music was forbidden in the USSR. Rock appeared in Armenia in the 60s of the last century. As rock critic Artem Troitsky points out. "…then Dozens of bands were active in the country, many of which stood out with a high level of performance.
The first regular intercity rock festivals in the USSR between 1968-1972 were organized in Yerevan at the "Dinamo" complex. The best performers from Moscow, Leningrad, the Baltics and Ukraine took part in the concerts.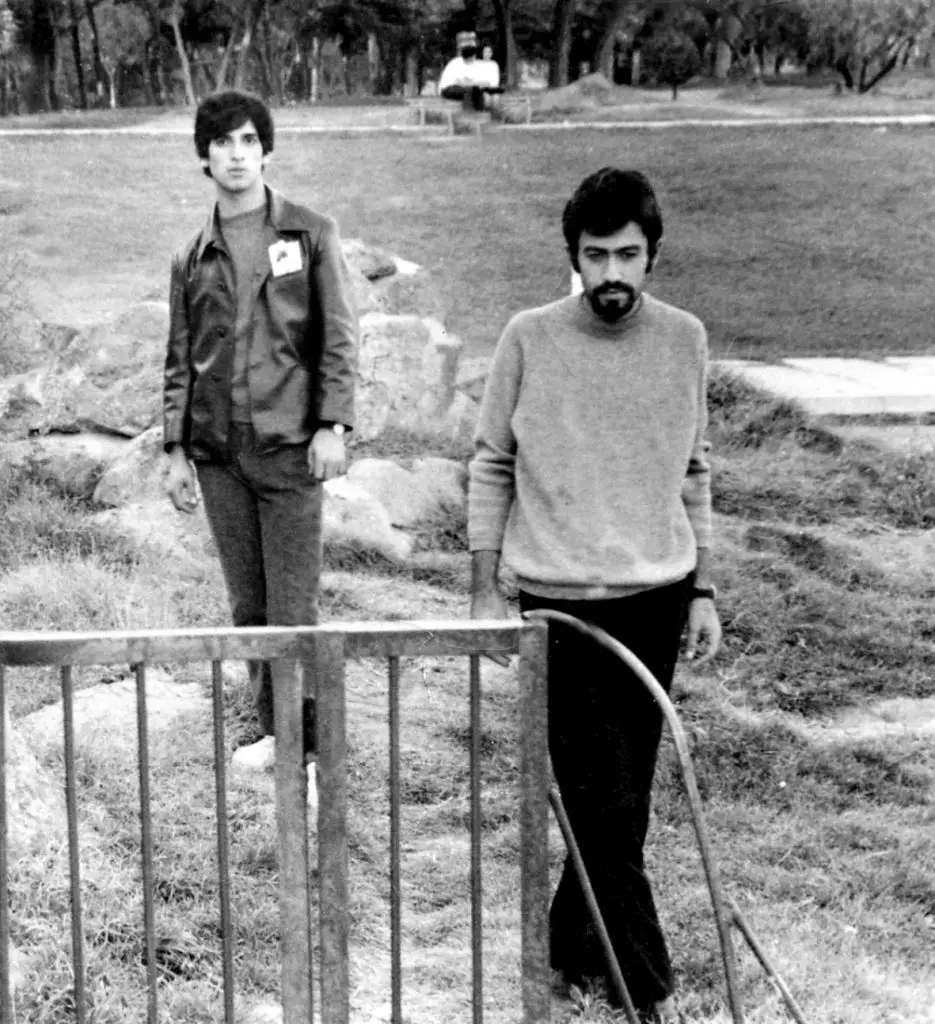 Singer Levon Sevan was popular at that time, along with guitarist Boris Andrasyan's bands "1 + 2", and "Skomorokh" that was created in Moscow with Alexander Gradsky.

According to Alexander Gradsky, during the concerts, "Even the militiamen danced in rows in the aisles, and then the fans accompanied the musicians on foot to their hotels three kilometers away. "
Critics later mentioned, "It would not be an exaggeration to say that then Yerevan was the center of all-Union rock music ".
The first collective group of the USSR was called "Super", but the creator, Mher Mkrtchyan, was arrested in 1972 for participating in the Yerevan Pop Song Festival, which caused the first wave of rock to end.
What is Woodstock of Yerevan
In 1981, for the first time in the Soviet Union, an international pop-rock festival was held with the participation of many musicians from abroad. The festival which lasted about 14 hours, was a great success. The Times magazine called it "The Woodstock of Yerevan. "
The organizer of the festival was famous rock musician Stas Namin, birth name is Anastas Mikoyan, the grandson of Soviet politician Anastas Mikoyan.
Officials were afraid of the western rock influence (sex, drugs, satanism…), but the Armenian Rock musicians mostly sing for the preservation of national identity, and social and historical justice recovery issues.
Famous Armenian 80s Rock Bands
The groups "Arakyalner", "Bambir", "Asbarez", and "Vostan Hayots" have greatly contributed to the development of Armenian rock.
Arthur Meschyan is considered the founder of the Armenian rock movement in 1967 when he founded the "Arakyalner- Apostles" group. As the concept of "Armenian rock" is often associated with the music of this group.
The "Arakyalner" was one of the first to perform songs with their own philosophical texts in their native language, performing even outside Armenia.
The band was very popular, especially among students, it included Guitarist Levon Mikaelyan and percussionist Grigor Nalbandyan and lasted until 1976.
Their only album was requested by the Catholicos of All Armenians Vazgen I.
It was dedicated to the memory of the victims of the 1915 Genocide but was never released by the producing company Melody.
After "Apostles" split, Arthur Meschyan continued to create, and in 1990, he released his first album, "Catharsis", in the United States, two years later "The Dreaming Violinist Monologue", then "Catharsis II", "Wander" and "The Sacrament", which immediately became very popular both in the Diaspora and in Armenia.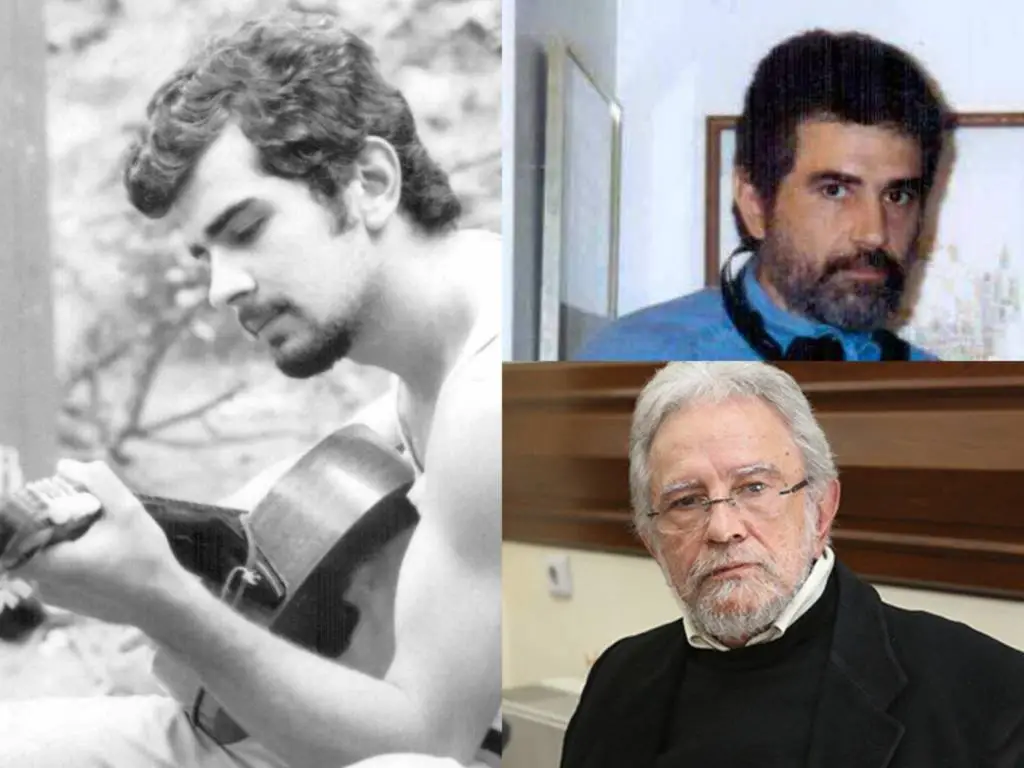 In 1978 Gagik Barseghyan founded the "Bambir" band in Gyumri, which performed Armenian national music with modern instrumentation, unique interpretations of Komitas and medieval music, as well as their creations.
In 1982 in Lida, Belarus they were awarded a prize within the framework of a music competition-festival in the "Folk Music" category. The band has released 12 albums between 1999-2015, including Quake (1999), Pomegranate Music Label (2003), J&G (Jesus & Gregory) (2003), Bambir (2005), etc.
In 1982, the "metal" band "Asparez" was created, which performed in Armenian.
The band included Armen Toroyan (guitar, music director), Yuri Mailyan (solo guitar), Vitaly Demurchyan (solo guitar), Gagik Toroyan (bass guitar), and David Ohanjanyan (drum), Garik Martirosyan (vocals), Arthur Mitinyan (keyboard instruments).
"Asparez" participated in "Rock Panorama-87" and "Heavy Summer" festivals in Tallinn, and in 1989 "Melody" released their album "Curse"(Nzovk).
Later, one of the musicians of "Asparez", Arthur Mitinyan, started his own "Ayas" band, which successfully combined Hard Rock with Armenian church music. Yuri Mailyan left for Moscow and became one of the best solo guitarists.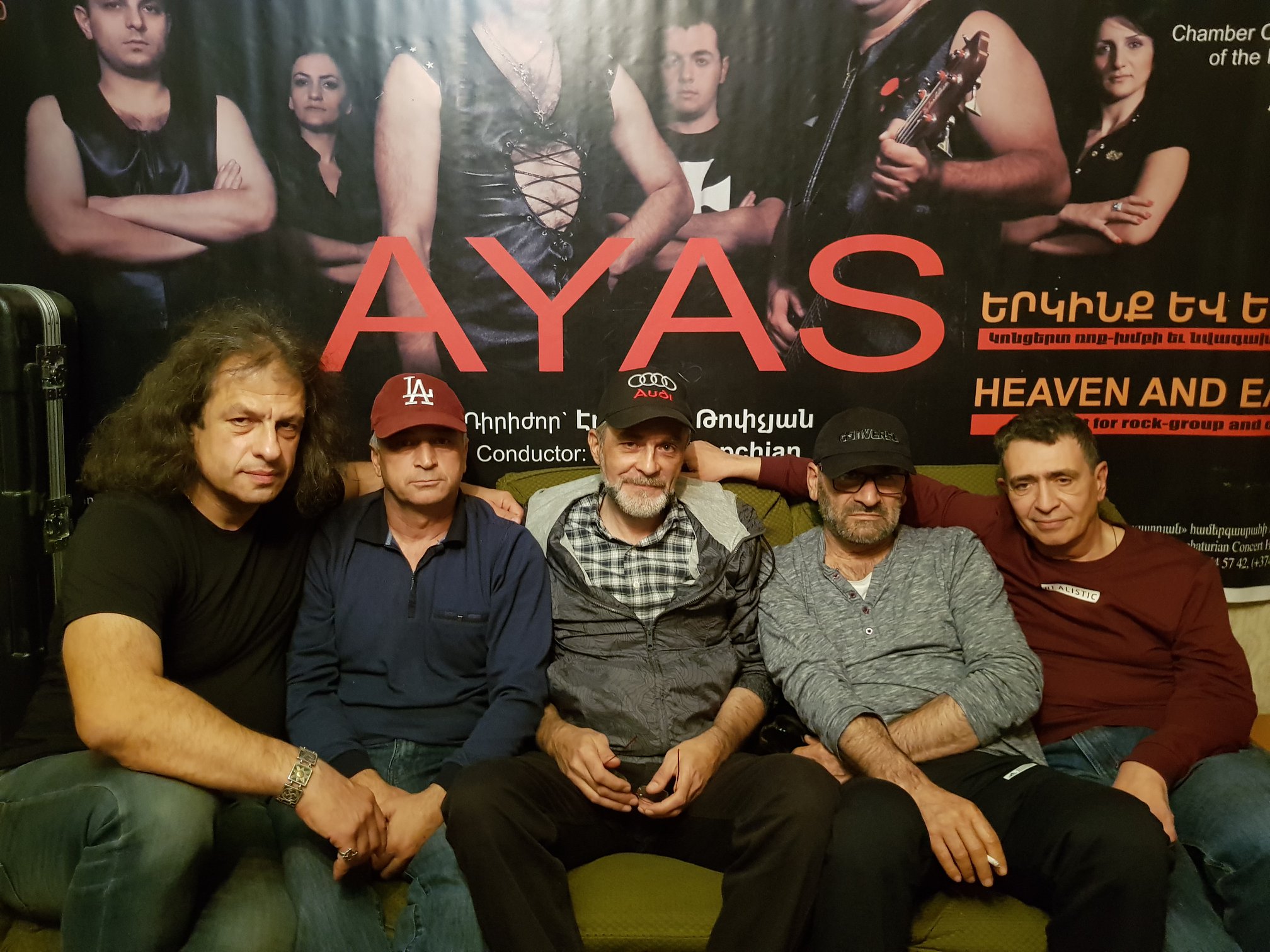 Areg Nazaryan founded "Vostan Hayots" in 1986 and became active during the national movement. Their work was based on national music, hard rock, as well as expressive art-rock.
The group consisted of Hovhannes Kurghinyan (vocals), Areg Nazaryan (bass guitar), Davit Musheghyan (guitar), and Levon Hakhverdyan (drums). In 1991 the band released "Wake Up Son", in 2000 – "Chimeras".
In the mid-1980s, a number of new active rock bands were formed, including Ara Gorgyan's "Rally", (1983, pop-rock), "Van" (jazz-rock), "Ellipse" (1986, hard rock), "Ghost" (1983, classical rock), etc.
In 1993, vocalist Sargis Manukyan and guitarist Karen Arzumanyan founded the hard rock band "Empire", which released its first album in 2006, and won the "Best Rock Band" category at the "Armenian National Music Awards".
In 1996, "Lav Eli" alternative rock was created in Vanadzor.
There were also individual performers, like Vahan Artsruni who followed in the footsteps of the group "Arakyalner". His works are known and loved by The Armenian rock audience.
Collaboration between Armenian and International Rock Musicians
Armenian and foreign rock musicians have been cooperating since the 1970s, even during and post-Soviet period. One of the brightest pages of this collaboration is the joint performances of "Deep Purple" singer Ian Gillan and Armenian rock musicians, in a charity event organized for the victims of the Spitak earthquake.
"Rock Aid of Armenia" concert and CD release, which included "Deep Purple", "Rainbow", "Genesis", "Yes", "Whitesnake", performances of "Iron Maiden", "Black Sabbath" and other groups.
According to the Western press, this album became "the best collection of nations of all time."
In 2013, the Armenian rock band "Dorians" participated in the "Eurovision" festival with the song "Lonely Planet", composed by Black Sabbat's Tony Iommi.
Rock Festivals in Armenia
Since the 2000s, many Rock festivals have been organized in Armenia like: "Fire Wall", "MindPower", "Love Summer", "Rock Confest", "ArmRockFest", and "River Fest", "Sound Against War."
Today, the number of rock bands in Armenia is growing year after year. Concerts are organized not only in clubs but also on big stages. Armenian rock music already has its traditions, and at the same time, it is always being renovated, preserving the tone that is typical of its geography, occupying a special place in the world's rock culture mosaic.
Rock Opera
The first Armenian rock opera was born at the beginning of the 2000s. It was the opera "Gregory the Illuminator", and was dedicated to the 1700th anniversary of the adoption of Christianity in Armenia.
The opera premiered in 2001 in Yerevan. The composer of this great Armenian rock work was Arman Elbert, and the author was director Aram Sukiasyan.

It is interesting that Armenian rock, starting from the Soviet years, was developing without interruption, and new bands were constantly being created.
Groups and the stylistic range were constantly expanding.
The Adana Project
The Adana Project is an Armenian symphonic heavy metal band. Adana Project is an Armenian symphonic heavy metal band formed in 2014 by Aris and Arin Karamians, covering Armenian folk songs.
Band members include Arin Karamian (Keyboard) Aris Karamian (Drums) Mane Tonoyan (Vocal) Patrick Avetisian: (Guitar) Roman Mnatsakanyan: (Guitar) Kegham Ghazarian (Bass). Former Members Edwin Markarian: Bass Derenik, Javadyan: Guitar
Y2K
In the 2000s the following groups were formed:
"Vortan Karmir" was created in Vanadzor, performing hard rock, and alternative metal and along with Armenian folk,
"G / F", which performed classical rock,
"The Beautified Project "(2005, melancholic alternative),
" WooDoo "(2011, progressive, New metal, and alternative rock),
Nairi (2007, heavy metal),
"Rahvira" meaning Pioneer (2011, black metal, art metal, and pagan metal),
InComa (2011, alternative rock),
"Sworn" (black metal, the first album released in 2005),
"Dogma" (2008, ethnic rock)

After 2010, completely new genres were created
"Arbor Mortis" (Black metal),
«Pantheon of Despair» (Death, Black / Death metal),
«Kill Them All» (Thrash Metal),
«Werewolf» (Punk / Horror punk),
«Naqhsh Band» (Indie),
«Acid trace of suicide "(Deathcore),
" Doctor at Large "(Indie),
" Creeptown "(Grunge).

Rock musicians of the Armenian Diaspora
Armenian rock musicians from the diaspora have also achieved great success on the international rock stage, like Serj Tankian and Taron Malakyan who founded the band "System of a Down" in 1995, all of whose members are Armenians.
According to "Guitar World" magazine, Taron Malakyan is the 30th among the 100 greatest metal guitarists of all time. He is also the author of the songs of the band "Scars of Broadway".
System of a Down has released 5 albums with a circulation of more than 20 million. All their albums were certified platinum.
Another Armenian musician, Yashar Kurt, founder of "Beyaz Yunus" (White Dolphin "). He has released many albums and has founded one of the most famous rock festivals in Turkey, "Barisa Rock."
US-born Derek Shirinyan was named "Hero of the new generation" by "Keyboard" magazine. He collaborated with famous musicians Alice Cooper and Billy Idol.
The Armenian folk songs have a special place in the song list of the Armenian-Russian "Deti Piccasso" group created by Karen and Gaya Harutyunyan in Budapest.
Armen Grigoryan is the lead vocalist and chief composer of one of the best rock bands in Russia, "Krematoriya".
Armenian-American pianist, composer, and singer Danny Petrosyan has been added to the Rock and Roll Hall of Fame since 2003. He was the main keyboardist of "P-funk" group. Denny Petrosyan has organized a 2-hour concert dedicated to the 100th anniversary of the Armenian Genocide, presenting 3400 years of Armenian history.
Armenian Rock Folk
Armenian Folk music owes a great deal to Father Komitas, who asked his classmates at the seminary to collect music from their villages during summer break. He then collected, cleaned, transcribed, and finally preserved them.
Today Armenian musicians appreciate his work and pay tribute to their own work. A new generation of musicians is incorporating Komitas into their own genre and one of these musicians is Garik Papoyan, who created the "Rock Generation" movement in Armenia.
Garik & Sona
Garik Papoyan, who was born on 20 September 1984, is a famous Armenian TV Personna who is always on the screen acting, presenting, or writing a show, a musician, and a comedian. We used to see him as a critic and judge on the Superstar and X-Factor of Armenia.
In 2014 he accompanied Aram MP3 to Denmark, as the latter sang Garik's composition "Not Alone" to represent Armenia at the Eurovision 2014.
In 2017 he formed the band "Garik & Sona" with Sona Rubenyan, the winner of "Armenian Superstar5." Sona Runebyan as a vocal artist, David Gevorgyan on drums, Davit Paronikyan on Bass, and Garik himself on the Guitar.
The band has performed "Gutan", "Esor Ourpat e" by Komitas, "Ampi Tagits" from Armen Tigranians "Anush Opera", "Siro Namak" an awful rabiz song, and many more in the Rock style. Their work is helping introduce the young Rock-loving generation to Armenian Folk songs, so smoothly and genuinely.
In the video below, a traditional "Nino" starts calmly, with Sona singing in Armenian Taraz, and suddenly the drums and electric guitar take you to another dimension.
War in Artsakh 2020 united the American Armenian Metal Band
During the hard times, such as the Turkish- Azeri aggression against Armenia and Artsakh that started in July 2020, Serj Tankian asked his fans and followers for help:
"RIGHT NOW. Post a red block image all over social media with the hashtag #PeaceForArmenians."
And after catching the world's attention "Join our global humanitarian effort via https://armeniafund.ejoinme.org/donate

"
The Adana project released Zartir Lao:
"This video is dedicated to the Armenian soldiers who are defending our borders against aggressors.Լաոն միշտ արթուն է, մենք հաղթելու ենք, մեր հաղթանակը մեր միասնության մեջ է։
#ՀԱՂԹԵԼՈՒԵՆՔ#ArtsakhStrong#ArmeniaStrong#StopAzerbaijaniAggression#StopTurkishAggression#StopAliyev#StopErdogan#WeWillWin#МыПобедим
If you like this article and would like to be updated when we publish a new one,
please follow us on Aypoupen Instagram,
and like our Aypoupen Facebook page
and subscribe to our Aypoupen Youtube channel.