The Fist time I saw Cher on TV, I was 10. It was in the 1987 movie "Suspect" with Liam Neeson. She looked familiar, with big dark eyes, black curly hair, and a heavy low voice. I never would've guessed that she was of Armenian origin and that her real name was Cherilyn Sarkisian until she visited Armenia in 1993.
Today Cher is 77 years old, divorced twice, and a mom of two sons. The first Chaz Bono was born Chastity from her first husband Sonny Bono, and Elijah Blue Allman from her second husband, Gregg Allman. She has had many miscarriages throughout her lifetime.
Twenty-six studio albums, 10 compilations, two soundtracks, three live albums, 325 shows, at least 20 movies, TV, Burlesque… Her residency In Vegas reached $97 million in 3 years and other countless accomplishments. According to Forbes, her net worth in 2022 is $360 million.
On the Billboard Hot 100, she has achieved: 4 number 1 singles, 12 Top 10 singles, 22 Top 40 singles, and a total of 33 charted singles as a solo artist. Nominations an Academy Award, Grammy, Emmy, 3 Golden Globe Awards, and Best Actress at the Cannes Film Festival, despite starting acting at 40.
Information you should know about Cher!
| | |
| --- | --- |
| Professional Name | Cher |
| Real Name | Cherilyn Sarkisian |
| Nationality | American |
| Other Names | Cheryl La Piere, Cher Bono, Cherilyn Sarkisian La Piere Bono Allman |
| Profession | Pop Singer, Actress, TV Personality |
| AKA | Goddess of Pop |
| Genre | Pop, Rock Folk, Disco, Dance |
| Net worth estimated | $360 million by Forbes |
| Age | 77 |
| Birthday | May 20, 1946 |
| Birthplace | El Centro, California, US |
| Zodiac Sign | Taurus |
| Height | 1.74 m (5 ft 7 in) |
| Weight | 57 Kg (127 lbs) |
| Measurements | 35-25-35 inches |
| Eye Color | Dark Brown |
| Hair Color | Brown |
| Shoe Size | 9 (US) |
Full info on Cher: bio, genres, age, measurements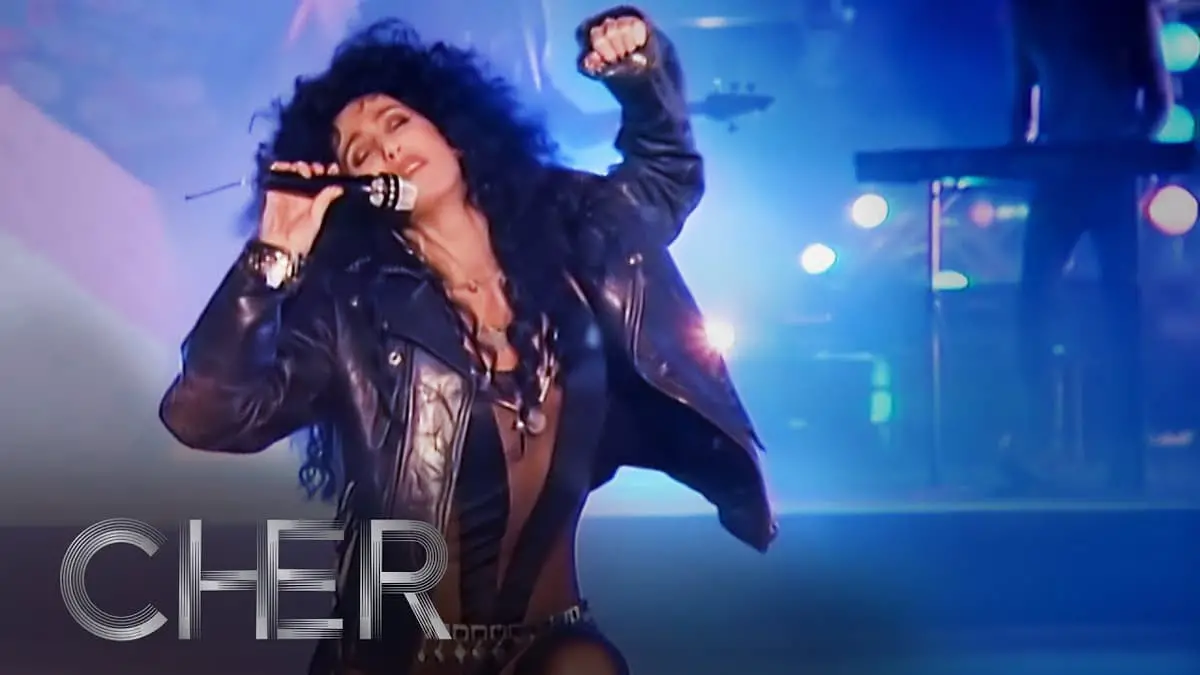 How did Cher start Her courier?
She was a simple waitress before she met Salvatore Bono, at 16, where she used to work. She started Shining in 1965 as a Duo with her first husband called Sunny and Cher. With the release of their first Hit Album, "Look at Us," and their famous song "I got you, Babe," They reached unexpected success.
Later on, because of debt accumulation caused by failing albums, they started their Tv Show "Comedy Hour" on CBS and hosted many famous personalities. They hosted Michael Jackson, Davi Bowie, Ronald Reagan, Mohammad Ali, etc…
Cher was young and beautiful, and Sunny, 12 years her senior, was the jealous type. He was somehow controlling, which made her run and get her freedom back. They broke up their collaboration after getting a divorce in 1975.
She collaborated also with her second husband, Gregg Alman, who had a different genre. 1978: The year she legally changed her name from Cherilyn Sarkisian to simply Cher.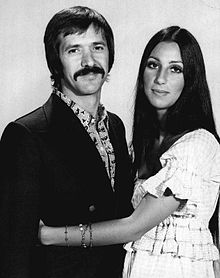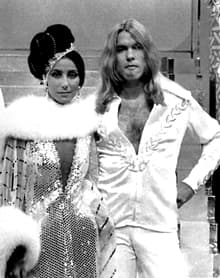 How does Cher still Look so good?
Cher's mom, American model, actress, and singer Georgia Holt, still looks amazing Despite her age (96 years), perhaps Cher has taken after her. She has won several talent and beauty competitions, she had a number of small TV and films. She was married 8 times.
On the other hand, the Armenian beauty looks amazing with her slim figure. Cher is 1.74 m tall at 57 KG weight. She had all the right to be the first woman to show her belly button on TV, as she told Vogue in an interview. She was mistakenly thought to have fibromyalgia but turned out it was "Chronic Fatigue Syndrom" caused by a virus, that was cured, and she managed to recover.
Cher has also shared her beauty secrets with her fans by releasing Fitness workout Videos: Body Confidence DVD collection, which could still be found on Amazon. She doesn't deny the fact that she has undergone a nose and breast job, a facelift, and dental surgery. The nose job was at the beginning of her carrier to get rid of the Armenian Eagle nose.
Moreover, one of the huge factors why Cher looks so good is Bob Mackie. He has dressed her ever since her first days with Bono in 1967. Later, Bob Mackie started designing for all her shows, Red Carpet looks, photoshoots, Met Gala, etc… For her 75th birthday, Bob Mackie shared a list of the 10 most amazing looks he had ever made for her.
Cher's Gender and Love Life
According to a new book, Cher had had to reassure fans that she was not a man because of her deep voice when she was younger. In an interview with Oprah, after her daughter had come out as Gay, Cher explained and regrets how she couldn't understand how her daughter didn't like men. She clearly looks like someone who couldn't understand gender identity back then.
She has a great influence on drags, who enjoy impersonating her and a couple of other artists in their shows, and after her daughter came out, she became a huge supporter of the LGBTQ community.
Cher had romantic relationships with Guitarist Gene Simmons between 1978 and 1980, Music Executive Joshua Donen between 1984 and 1986, and TV Personality Tim Medvetz on and off from 2008 to 2013. She dated Valkilmer between 1982 and 1984 and Tom Cruise in 1985 after they met at Madonna and Sean Penn's wedding.
In an interview with David Letterman, she said: she "almost" went on a date with Presley, but it never happened" in 1974.
Cher at her first Met Gala Ball event
In what remains one of the most memorable Met Gala gowns of all time, Cher wore her infamous naked dress designed by Bob Mackie to the 1974 event.
She attended with Mackie and best friend Paulette Betts, who wore a black and white one-shouldered gown for the occasion. The theme for this year's exhibit was "Romantic and Glamorous Hollywood Design."
How was Cher's childhood?
Cher told an interviewer, "I think I was about ten months old when she [Georgia] left my father for the first time and went to Reno for a divorce." The Reno divorce was only the first one. Georgia and John were married and divorced two more times.
Her father, John Sarkisian, was an Armenian American truck driver with drug and gambling problems. She married him in 1946, according to family traditions; they divorced a year later, remarried in 1965, and divorced again in 1966.
Cherilyn was born on May 20, 1946, in El Centro, California, US. She spent the first year of her life in a catholic nuns orphanage. Cher was 11 when she finally met her birth father, John Sarkisian. She attended Fresno High School and had acting classes at an early age.
After divorcing Sarkisian, she had 8 husbands: John Southall (with whom she had daughter Georganne in 1951), and Gilbert LaPierre. Gilbert LaPierre legally adopted Cherilyn and Georganne, changing their last names to LaPierre. Cher's ancestry is half Armenian and half Scottish, Irish, English, German and Dutch. 
Is Cher Aarmenian?
Cher, whose full name is Cherilyn Sarkisian, is of Armenian descent. Her father, John Sarkisian, was of Armenian-American descent and her mother, Georgia Holt, was of English, Irish, and Cherokee ancestry. Cher was born and raised in California, United States, and has become a well-known singer, actress, and television personality.
Armenian Story Cher's roots
Cher has stated that she is 1/16 Cherokee, Native American. However, DNA Consultants have tracked down her ancestry and disagree. The same source tells us never before known details about the Armenian Heritage.
Cher's Armenian ancestry on her father's side is unassailable. John Paul Sarkisian was born Garabed Sarkissian on March 23, 1926, in Oakland, California. He died on January 28, 1985, in Fresno, California. He was all Armenian.
Both of his parents, George and Blanche (originally named Siranous) emigrated from Turkey, where they were registered as Armenian. His grandparents and great-grandparents were Armenians.
Both sets of Cher's Armenian grandparents had strong ties with Fresno, California. Her Dilkian great-grandparents, Hagop and Loussaper, a weaver and seamstress by trade, gravitated to Fresno after fleeing Turkey via Patras, Greece, and arriving in New York on the S.S. Alice in 1912.
Loussaper, adopting the name Lucy in California, died in Fresno in September 1972 at the age of 94 and was buried at Ararat Armenian Cemetery. John Sarkisian went to technical school in Fresno and was drafted there in World War II.
He would be buried there, too. Cher's Aunt Louise, who died on March 26, 2008, at the age of 93, was also buried in Fresno in a coveted plot in the Ararat Cemetery.
Cher Tells The Horror Story Her Grandmother Told Her about her Armenian roots
Cherilyn Sarkisian AKA Cher family tree, parents, spouses, children, ethnicity & origin.
Ethnicity
Half Armenian,
half Scottish, Irish, English, German and Dutch, Cherokee
Spouses
Salvatore Phillip "Sonny" Bono ​(1964-1975)​ American of Italian Parents
Gregg Allman ​(1975-1979) American
Children
Chaz Bono and Elijah Blue Allman
Father
John (Garabed) Sarkisian- Biological and Gilbert La Piere- (Adoptive)
Mother
Georgia Holt (Jackie Jean Crouch)
Sister
Georganne
Paternal Grandparents
George and Blanche (Siranoush) Sarkisian
Great Grandparents
Hagop and Lucy (Loussaper) Dilkian
Aunts
Louise B Sarkisian, Queenie Elizabeth Sarkisian
Uncles
N Sarkisian, Vardan Sarkisian
Maternal Grandparents
Lynda Inez Gulley & Roy Malloy Crouch
Great Grandparents
William Howard Crouch, Mary Ann Bookout,
Great Grandparents
William Martin Green, Julia Ann Bryant
Great Grandparents
Thomas Gulley (b. 1836), Delilah Donaho
(b. Georgia, ancestors Irish)
Great Grandparents
Frederick Fritsch (German) and Margaret Ann Stewart
(1835-Tennesee- Scots-Irish parents )
Full info on Cher: Ethnicity, Origin, Ancestry
Armenians who escaped the Massacre of 1915 joined relatives in communities like Fresno and Los Angeles and typically took low-paying jobs picking fruit or working at canneries. Many never took the trouble to learn English.
John's mother and father bought a home valued at $4500 in Modesto, California, and began the process of naturalization in 1930. George Sarkisian, Cher's paternal grandfather, was the manager of a service station.
John's maternal grandparents, Hagop and Nousapper (Lucy) Dilkian, also eventually managed to purchase a home in Modesto, though they remained aliens speaking mostly Armenian. One census taker who found Hagop living with his son in a shanty worth $20 and working odd jobs in 1930 thought the family spoke Arabic. Next door was Japanese and Mexicans.
Cher's Diamond Ring, Christmas gift, or Engagement?
Christmas 2022 came with an enormous diamond ring for Cher. She twisted a picture showing off her gift from her 36-year-old boyfriend Alexander Edwards "A.E." with the caption "I posted this cause his nails are so cool" and her fans were all speculating and celebrating, tweeting back photos of their gifts.
On Boxing day she tweeted "I WANT TO SEND MY LOVE OUT TO U. WE HAVE BEEN THROUGH TEARS OF SADNESS & JOY. MERRY XMAS" as she lost her beautiful 96-year-old mother on December 11th of 2022.
"Her passing tells me More than Anything To Get My ass to work. I hear her in my Sleep. Cher WTF Are you waiting for mom
like me & Gee….No Shrinking violets we. Don't need mom pissed at me"