Setrak Sarkissian was a Damascus-born, Lebanese tabla (drum) player of Armenian descent. He has won numerous awards in the Middle East and in Europe for his contributions to both traditional and modern Arabic music.
His compositions and arrangements have been featured on over 30 recordings and movie soundtracks, including five with Famous Arab artist, composer, and singer Farid al-Atrash.
Video of Setrak Sarkissian's best performances

Setrak Sarkissian was the best not only as a Lebanese Armenian darbuka player, but also he was and still remains the best in the Arab world. He has been performing for over 30 years. He is known for his energetic and passionate performances, which often include elements of traditional Armenian music.
Sarkissian has released several albums of his own music and has toured extensively throughout the Middle East, Europe, and North America. His unique style has won him many fans and critical acclaim, and he is considered one of the most accomplished darbuka players in the world.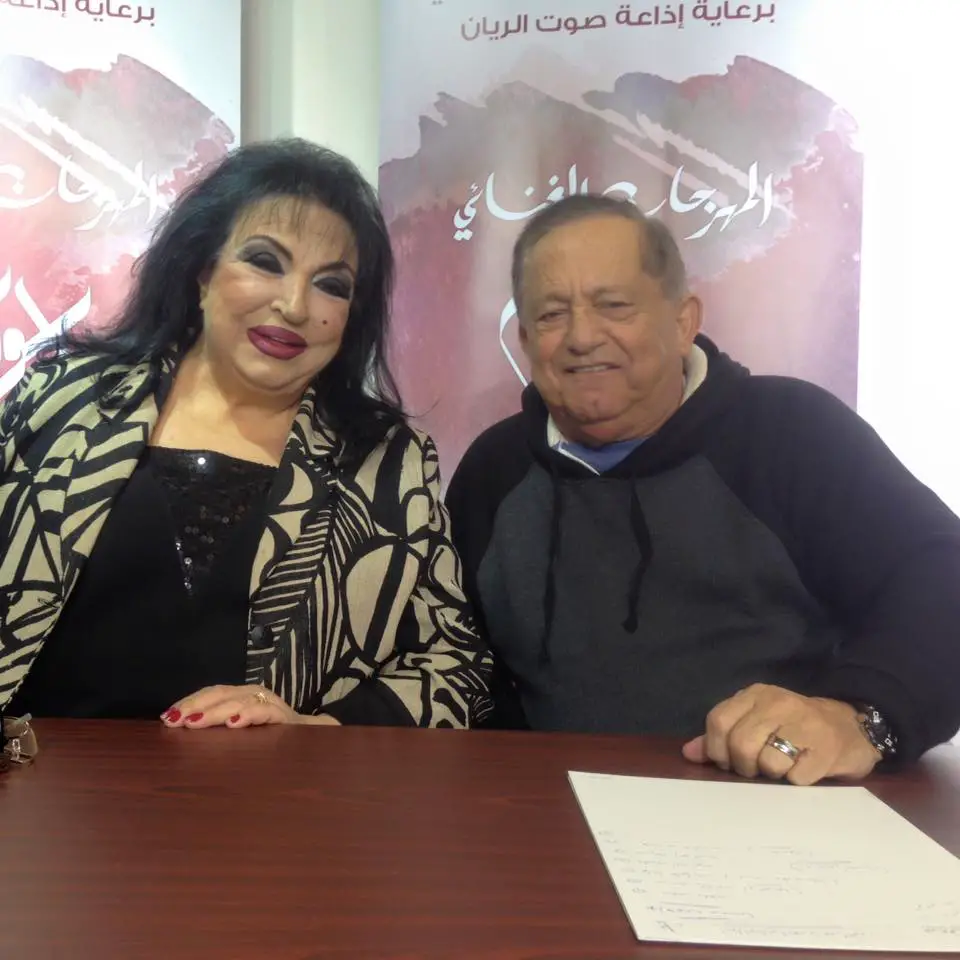 Setrak Sarkissian Bio
Setrak Sarkissian was born in Beirut, Lebanon. His passion for music began early; inspired by his older brother's tabla playing at home and at family parties by 18 was learning to play himself.
His family was not always supportive, since at that time music as a profession did not have a high social status they even broke his drum. Not to be deterred, he continued to play and enrolled at the conservatory for further training. His skill was immediately recognized, and Sarkissian excelled rapidly.
Sadly, on February 21, 2017, we bid Farewell to the Legend, who leaves behind three daughters and a son Elian Sarkissian, who follows in his father's footsteps and is a famous percussionist (see above video). May he rest in peace.
After his death, the President of the Lebanese Republic, Michel Aօun, appraising the "drum king" Sedrak Sargisian's merits in the field of art, awarded him with the Presidential Silver Order of Merit.
The order was handed over to the family members of the deceased by the representative of the president of the republic, the Minister of Tourism, Avetis Kitanian, on Wednesday in St. Antialias, during Sarkisian's funeral that was held in St. Gregory the Illuminator Cathedral.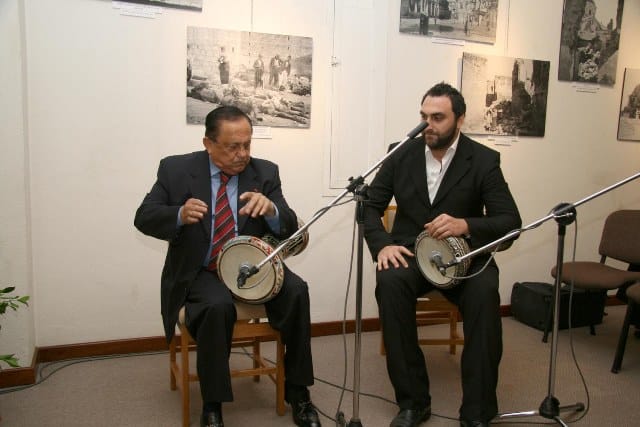 Catholicos Aram I Honours Setrak Sarkissian
On November 6, 2009, during a reception at the Gulbenkian Hall in the Cilicia Museum (Antelias, Lebanon), His Holiness Aram I, Catholicos of Cilicia, awarded Setrak Sarkissian with the St. Mesrob Mashdotz medal in the presence of Lebanese and Armenian politicians, men and women of art and literature.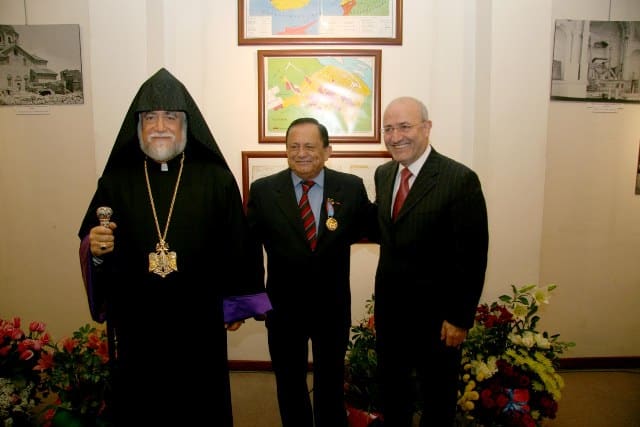 Setrak Sarkissian Performances and Career
Sarkissian began touring with the Oriental Star Dancer Nadia Gamal in 1958, performing with her until 1962. He began cooperating with Folkrolic Arab Singer The Legendary Samira Toufik. Sarkissian has performed with many Middle Eastern singers, including:
Samira Toufik,
Fairuz,
Mouhamed Abdel Wahab,
Farid El Atrash,
Sabah Fakhri,
Abdel Halim Hafez,
Fayza Ahmed,
Warda,
Sabah, and
Majida Roumi.
He has performed with such belly dancers as:
Nadia Gamal,
Tahiya Carioka,
Samia Gamal,
Fifi Abdou,
Nagwa Fouad,
Souher Zaki,
Samara,
Amani,
Ranine,
Noura, and
Shahraman.
He continued to perform, record, and teach. He lived in the traditionally Armenian neighborhood of Bourj Hammoud and has taught workshops around the world, along with international performances.
Performing with Samira Toufik
One of Setrak Sarkissians last interviews

People who read this article also found these 2 articles useful.