American Mirror: INTIMATIONS OF IMMORTALITY
Nominated Best Trailer, 10th New Media Film Festival, LA

In American Mirror- intimations of mortality: Oscar-winning screen icon Susan Sarandon and Armenian painter Tigran Tsitoghdzyan discuss time and identity, and how the apparently in conflict values of beauty and ageing are perceived in our modern society dominated by social media, as he limns her portrait during a timeless sitting session.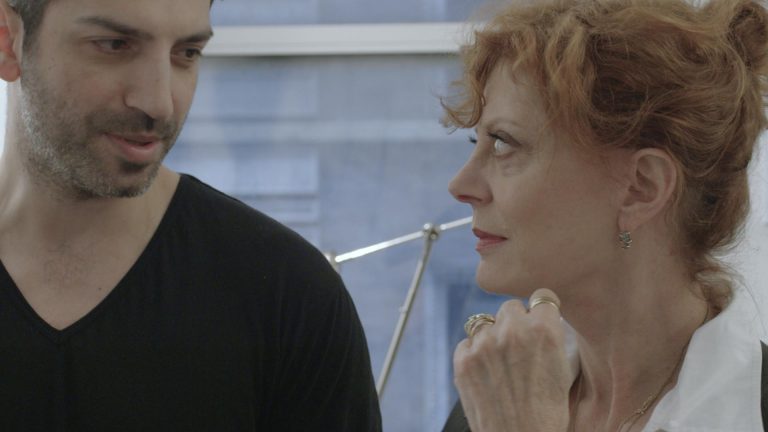 The film reveals how Tigran, a highly dedicated and painstakingly trained craftsman, brings the ancient spirit of the old masters into unique post-modern hyperrealism deeply interwoven with NYC's culture and social landscape.
Shot over the period of three years, the film takes us on a rare, thought-provoking, timeless reality-and-fiction setting to reveal how one of the most striking artists in recent art history climbs up the art-world ranks on the winding journey to success and recognition.
From producer David Shara and writer-director Arthur Balder, with an original soundtrack by composer Mark Petrie, #AmericanMirror stars Susan Sarandon, Tigran Tsitoghdzyan, Donald Kuspit and Florence Faivre. With the participation of Ashley Hinshaw Grace, Jules Wainstein, Hilary Rhoda, Morgan Shara, Ryan Ross, Sirey Moran.
"On our Instagram or Facebook pages, we show only the best part of ourselves, the "beautiful" part of our lives. We hide in this fake. We are so immersed in the process of creating the ideal virtual personality that we forget about real life. We forget the simple truth that beauty is inside.
The film subtlely focuses on a social issue that has a global reach: how we perceive and judge ourselves and the others in a world dominated by social media, which demands perfect beauty and instant gratification. travelwithgirls.com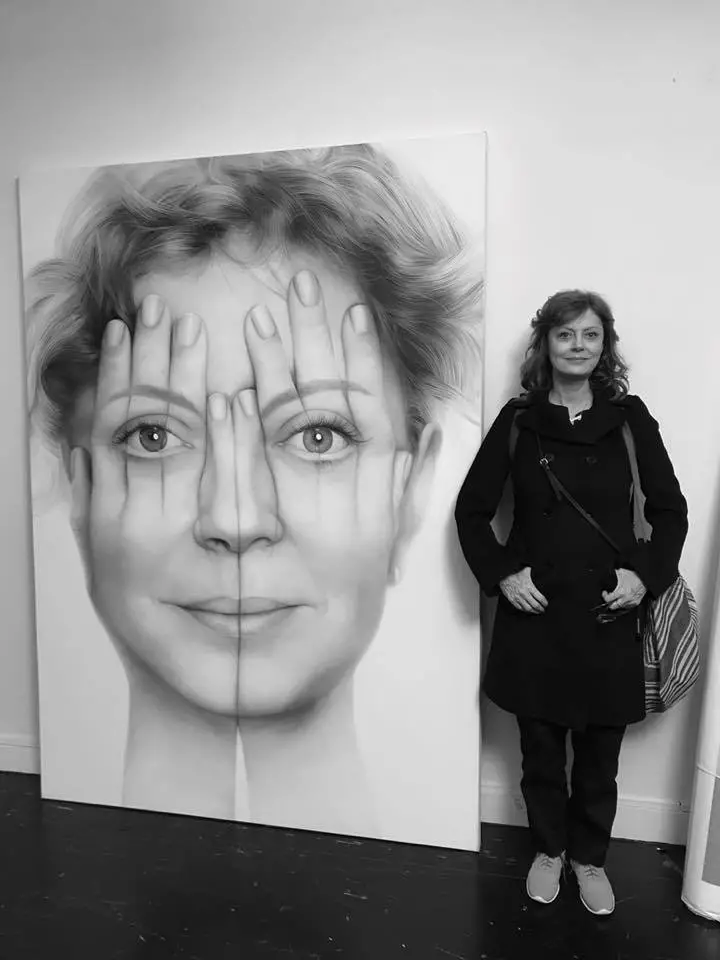 "American Mirror – Intimations of Immortality" was most awarded film at its premiere on October 21, 2018, at the 5th DOC LA Los Angeles Documentary Film Festival, garnering Best Innovative Film, Best Composer, Best Cinematography and Parajanov-Vartanov Award.
A jury presided over by two-time Academy award-winner Paul Haggis for Fabrique Du Cinema Awards (presented by Fabrique Du Cinema, the leading film magazine of Italy, bestowed on the film the Best International Documentary award in Rome, December 15th, 2018. Besides some other wins, the film has been a Melbourne Documentary Film Festival 2019 Official Selection and Finalist to the Supreme Jury Award, among other twenty official selections around the world in 2020. It has received the Audience Award of the 6th Ierapetra Documentary Film Festival, the biggest documentary-only festival in Greece, as also the Michel Foucre Award for Best Directing.
To see the photos click here.
People who read this article also found these 2 articles useful.