Influencers can be a great way to promote your business and reach new customers. If you're looking for Armenian influencers to help promote your brand, Aypoupen can help. We have a database of over 1,000 influencers in Armenia, and we can help match you with the right ones for your needs. Contact us today for more information!
How To Find Influencers In Armenia For Your Brand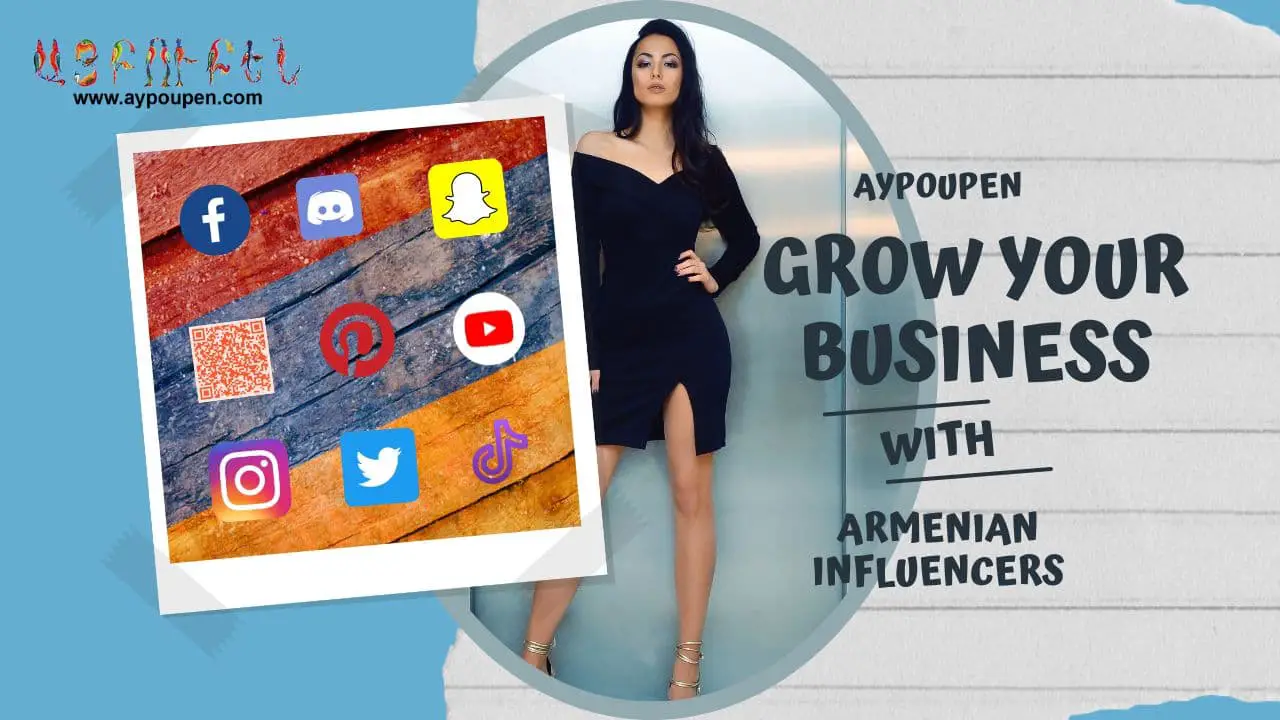 Influencers are experts and professionals who have a huge amount of followers who copy their every move in life like fashion, arts, music, etc, these could be dancers, comedians, painters, actors, singers, or ordinary people who have proven to I've valid advice on various subjects in life.
One of the rising influencers in Armenia is Nanul, Click here to know all about her.
What is Blogging
The term weblog( web+log) was first used during the late 90s, which later became "weblog", then "we blog", and finally just "blog." A blog is an online diary or journal located on a website.
The content of a blog typically includes text, pictures, videos, and animated pictures. Blogs are typically run by an individual or a small group of people to present information in a conversational style.
Blogging in Armenia
Nowadays, many people can't imagine life without their favorite bloggers. In Armenia as well, during the last years, blogging has been developing a lot. Given the many Armenian bloggers, the people we are talking about today represent different spheres.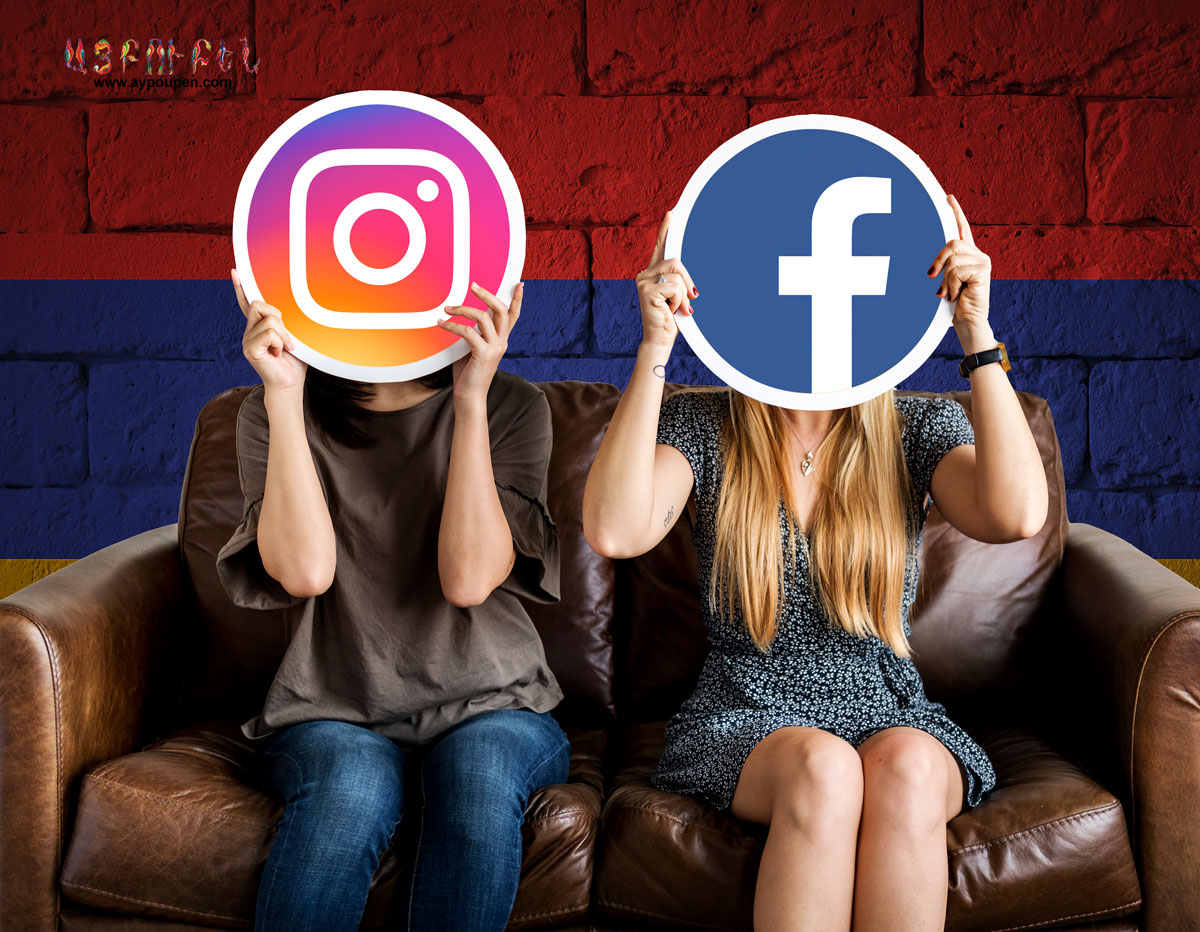 Edgar Artis, Famous designer on Instagram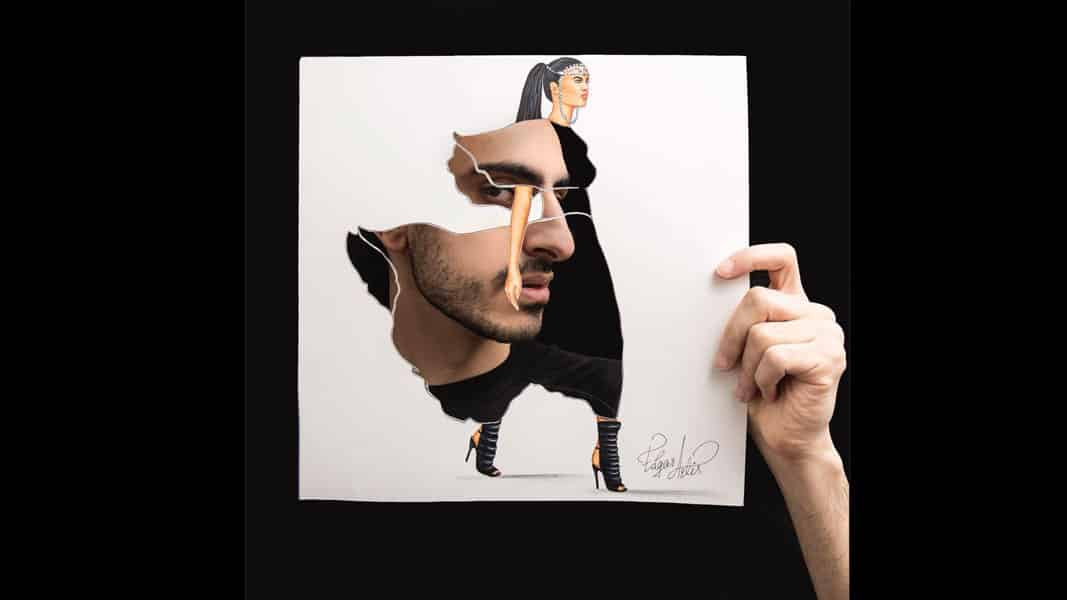 First, let's get acquainted with the Armenian illustrator Edgar Artis, who appeared at the center of attention of several foreign media due to his creative sketches. Edgar now has a large army of fans and followers, with more than 590,000 people following him on Instagram. He was born and lives in Armenia.
He started painting a long time ago. At first, he painted animals and other objects, then growing up, he also loved to see fashion and "man" in his works. Then he started drawing sketches. Creating clothes with objects started in 2015.
Edgar says that although he sells some of his works after painting, he often realizes that he cannot give them to someone else because it is his work, and he is somehow connected to them.
The young artist says that he is inspired by everything, every subject, every moment, and mental state. The so-called "inspiration" can be in different forms.
If you like contemporary art, be sure to follow Edgar on Instagram

, Facebook

, and YouTube

.
Anna Egoyan
And now let's talk a little about Anna Egoyan, who lives in Russia. Anna has captivated the internet with her magical voice; she is known as a reader of poems and a writer.
Anna composes in Russian, but her work is so harmonious that you can endlessly listen to her readings without understanding the language.
More than 1 million people follow Anna on Instagram.

She is also quite popular on YouTube

. I invite all readers to follow Anna on social sites.
Kamoblog
Our next Armenian blog is Kamo Tovmasyan, a well-known travel and fashion blogger, and the founder of Kamoblog. As it is known, Kamo likes to discover the world of fashion. He always travels. The blogger shares his daily life with his followers. He is quite active on social networks.
It is impossible to imagine Armenian show business in the last decade without Kamo, who reveals and covers various events in the lives of celebrities. Fashion lovers, I invite you to discover the life of Armenian stars with Kamoblog

.
Gohar Avetisyan
The most famous Armenian make-up artist living in Moscow, beauty blogger, and Instagram star – a few words that best represent the beautiful Gohar Avetisyan. The Armenian make-up artist became famous when her make-up videos spread on the Internet, where she made incredible changes to girls.
Following Gohar's work, one can come to the conclusion that this girl has wonderful hands – she can gently emphasize the beauty of any girl or woman due to her invaluable talent. Gohar has 11.6 million followers on Instagram. Follow Gohar and

 "steal" some useful makeup secrets.

Ruben Yesayan
This guy makes a lot of school-age children and teenagers learn interesting stories and facts right through his YouTube

page. Many young people know Ruben, and they follow him in a series of programs called "Discovery," where he talks about several mysteries, and real stories.
The interpretation of Ruben's videos with his bass voice adds an extra mystique to the fascinating programs. Currently, the famous video blogger in Armenia has 223k followers on YouTube. If you like to go in the footsteps of mysteries, you know Armenian, then follow Ruben on social networks.
SHOKBLOG
There are a lot of bloggers in the field of entertainment. Still, I decided to introduce you to Shoghik, an Armenian girl who created a shock blog on whose channel you can find videos about a healthy lifestyle, losing weight, motivation, and self-confidence.
But that is not all. The girl posts videos on YouTube

about her life travels and a few strange habits. Shoghik is an active young girl, and due to her acting talent and interesting content, she can have great views, entertain people, to lighten their daily life. I did not choose Shoghik by chance, but I considered her diligence and love for her work. If you are a teen and you want to cut yourself off from life and relax, then join SHOKBLOG.

Vardan Sargsyan
Vardan Sargsyan appeared on the screens as a singer at an early age, but it turned out that years later, he was going to succeed in his career as a traveling blogger. Vardan belongs to the group of bloggers who, while traveling, also present the cuisine of that culture.
This young man stands out for his courage and endurance. He can be said to be not disgusted with anything. He often gets into dangerous trouble. Vardan's reports complement the audience's lack of adrenaline. You might want to follow his Instagram page

.
If you like to appear in the virtual world from one country to another, to have new recipes in your kitchen, watch Vardan's "Away from Home" program on YouTube.
These are some of the many talented Armenian bloggers. In fact, it was very difficult for me to choose these seven bloggers because, as I mentioned, in recent years, blogging has been developing a lot in Armenia.
Follow Armenian bloggers and try to get the most useful and positive energy for yourself.