Vatche Diratsouian Bio, Family and Education
Vatche was born in Beirut on 24 July 1979, in the loving family of Jirayr and Osanna Diratsouian has an elder sister Zarmig and a younger brother Harout. Growing up his maternal family was well known among their circle of family and friends for taking part in social events and performing popular songs during weddings and parties. His uncle is a famous accordionist, Antranik Boyajian.
At an early age, his parents discover that the smart young boy they have has an excellent musical ear. At the age of 10, his father registers him at Hamazkayine's Parsegh Ganachian Academy in Bourj Hammoud; where he learns the piano for two years and continues attending private lessons for three years.

During his elementary school years, his music teacher at Levon and Sophia Hagopian College, Mr. Robert Kurdian encourages him to perform solos in the school events. Meanwhile, he starts singing a song or two with his family just for fun.
After completing his studies, Vatche became a professional diamond setter, however, in order to keep vocal cords in great shape, Vatche decides to train with Armenian Soprano, Arevig Tanashian, AKA Leonora, and completes classes of two years.
Singing with Paul Baghdadlian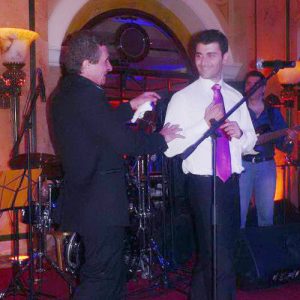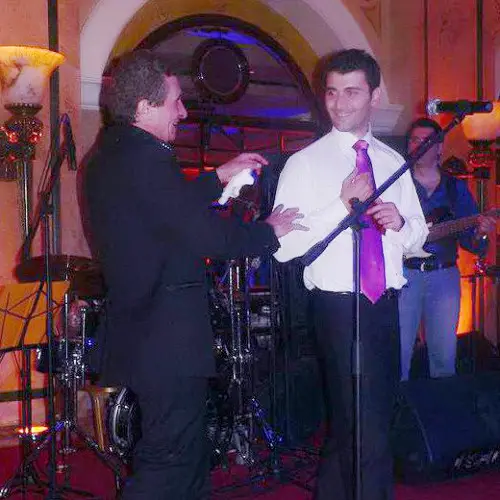 Vatche's voice is very similar to that of the late king of Pop Paul Baghdadlian. Unlike other singers who try to imitate Paul's Style, Vatche doesn't try to imitate Paul, but the moment you speak with him you will notice the similarity. His family and friends have always asked him to perform Paul's songs, which Vatche does in his own version similar to the Greek style.
In 2010 Vatche's sister got married, and Paul Baghdadlian was also invited to the wedding. It was the ultimate unplanned surprise when a good samaritan told Paul about Vatche's voice, so the king invited him onto the stage to perform together, his lovely song "Harsentsou". Paul congratulated Vatche and encouraged him to pursue a musical career. Today, we believe Vatche has what it takes to be the next Prince of Armenian Love songs.
Style and Genre
Vatche prefers to sing Greek-style songs because he is greatly influenced by Paul. Concerning creating new music, he feels that new songs are tending towards techno or rabiz or classical folk songs.
Vatche was raised in an era when Paul Baghdadlian was one of the most influential singers in the diaspora. Paul's songs were present in almost every home alongside the classic Armenian Folk and Estradayin songs. Vatche would like to sing the popular Paul style, like Arabic or Greek modern songs, that artists perform with less "Amanedes"(Aman-Aman) parts and says he wouldn't like to sing rabiz.
About songs of Sayat Nova, Vatche loves to hear them but not perform them. He is ready to sing Arabic songs but definitely not Turkish or Kurdish.

Cooperation with Maestro Khatchig Malkhasian
Vatche believes in Maestro Khatchig Malkhasian's excellent performance and remains loyal to him even after moving to the Netherlands. He believes Khatchig Malkhassian is able to give the classic Paul songs style and touch.
Together they have produced 16 songs, 7 of which are already published on Youtube. 3 covers of songs, one of Vartan Berberian, 2 of Arman Baghchejian, and 13 originals of greek music, arranged by Khatchig Malkhassian, lyrics by Sarkis Kel Khatcherian, and drums by Aram K. Malkhassian. Moreover, they have also recorded Paul's classical song "Chem Garogh" in 2014 in a professional matter, but just for fun and it can be found on SoundCloud.
Vatche released a few of his songs on youtube, cooperating with Famous Lebanese photographer to the stars, Mohamad Seifeddine.

Present-day
Vatche lives in Amsterdam. He is married and has a handsome son!
You can follow him on his Instagram @Vatche Diratsouian Offical,
like his Facebook page Vatche Diratsouian Official
or subscribe to his Youtube channel on Vatche Diratsouin Official.