For Armenians who are looking for a tropical getaway filled with adventure and relaxation will find Cancun, Mexico to be the perfect destination. With its crystal clear waters, white sand beaches, and ancient Mayan ruins, Cancun offers a unique and unforgettable experience.
Cancun is a magical destination located in the Yucatan peninsula of Mexico. With its crystal clear waters, white sand beaches, and soaring Mayan ruins, it's no wonder Cancun has become one of the world's most popular vacation spots.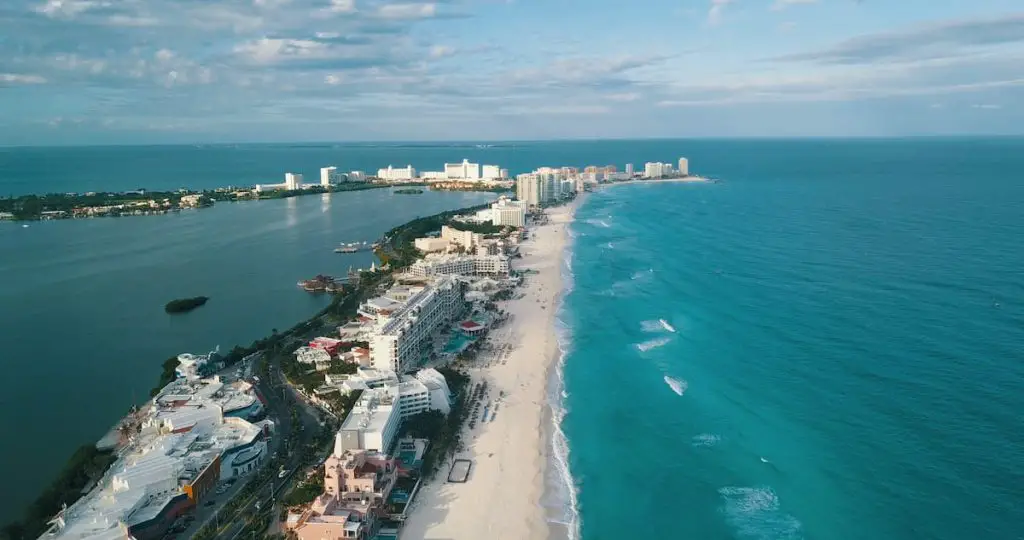 Whether you're looking for an adventurous getaway, a relaxing beach break, or something in between, Cancun has something for everyone. 
Here are some of the best places to visit and things to do while you're there. 
Playa Delfines
This is an excellent destination for beach lovers of all ages. It offers white sand beaches and crystal blue waters, perfect for swimming and sunbathing. You can also enjoy activities such as jet skiing, parasailing, and snorkeling in the area. 
There are plenty of beachside restaurants to enjoy with your family or friends, offering delicious Mexican cuisine and freshly caught seafood. In addition, there are plenty of shops to find souvenirs and other goods. 
Visitors can also take in the beautiful views of the Caribbean Sea while enjoying a nice evening walk along the beach. 
Isla Mujeres
A true paradise for vacationers! It has some of the world's most beautiful beaches, with white sand, clear blue waters, and breathtaking sunsets. 
The island itself is filled with stunning landscapes and activities to enjoy, like snorkeling, kayaking, fishing tours, ATV rides, and more. 
Many local restaurants offer delicious seafood dishes that will please even the pickiest eaters. There is also a vibrant nightlife scene, with plenty of bars and clubs to get your groove on. 
Isla Mujeres is definitely worth a visit for anyone who loves adventure. Whether you are looking for a relaxing beach getaway or an action-packed vacation, this Mexican destination has something for everyone. 
Chichen Itza 
Chichen Itza is a testament to the power and legacy of the Maya civilization. This ancient city is one of the New Seven Wonders of the World and its ruins are a must-see for anyone visiting Mexico.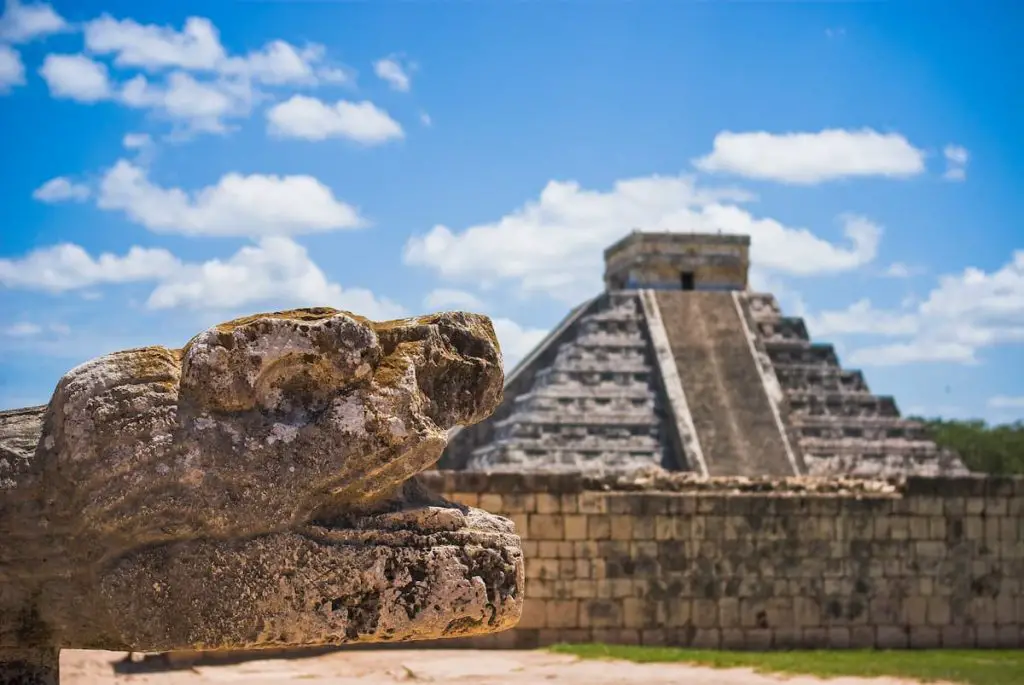 Visitors can explore the grand temples, plazas, and palaces that make up this spectacular site. The Pyramid of Kukulcan stands at the center of the city, and visitors can explore its hidden chambers and climb to the top for a breathtaking view. 
Other features include El Caracol, an observatory that served as an astronomical calendar; The Temple of Warriors, which is a collection of columns sculpted in the shape of warriors; The Sacred Cenote, an ancient pool used for human and animal sacrifices; and The Ball Court, where the ancient Maya played their famous ball game.
Snorkeling and Scuba Diving
Cancun is one of the top destinations for snorkeling and scuba diving. The waters are crystal clear, with a visibility of up to 100 feet in some areas.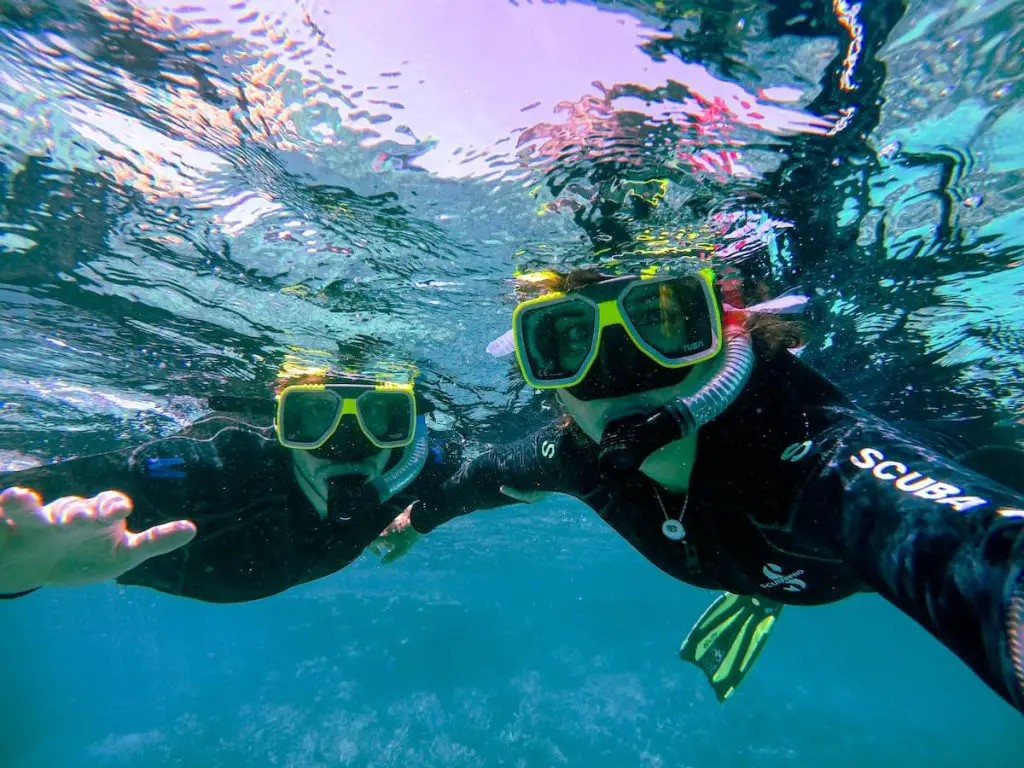 There are over 300 species of fish that can be seen in the Caribbean Sea and the Gulf of Mexico, along with colorful coral reefs and other marine life. The warm temperatures, calm waters, and abundance of sea life make Cancun an ideal spot for both experienced divers and those just starting out.
The Mesoamerican Barrier Reef System is the second largest barrier reef in the world and can be found off the coast of Cancun. This reef system is home to a wide variety of coral and marine life, creating a diverse and vibrant underwater ecosystem. There are also several cenotes (sinkholes) in the area that offer divers unique cave diving opportunities.
No matter your level of experience, there is something for everyone who wants to explore the beauty of Cancun's waters. Dive centers throughout the region offer scuba and snorkeling trips for all skill levels. Trips range from beginner dives to advanced explorations that you can tailor to your experience level.
With so much to explore, both experienced and novice divers will find something to excite and mesmerize them. With its crystal clear waters, the abundance of fish and coral species, and unique cenote diving opportunities, Cancun is a perfect spot for underwater adventures.
Coco Bongo Cancun
This is the perfect place to let loose and has some fun! With its vibrant nightlife, Coco Bongo Cancun offers an array of bars, clubs, and shows that will keep you entertained until the wee hours of the morning. Their signature Coco Bongo show combines high-energy music, dance performances and acrobatics for an unforgettable night out.
The beach is also one of the main attractions in Cancun. The sand is white and soft, and it's easy to find a spot where you can relax and enjoy the sound of the waves crashing on the shore. There are also plenty of water activities to enjoy, including snorkeling, scuba diving, and jet skiing.
If you're looking for a more relaxed experience, Coco Bongo Cancun also offers plenty of shopping opportunities. Shop 'til you drop at the local boutiques or explore the traditional markets for souvenirs and unique items.
El Rey Ruins Cancun, Mexico
A great place to explore the ancient history of this amazing city! It was once an important center of Mayan civilization, and many of its buildings still remain in good condition today. 
Visitors can wander around the ruins, marveling at the hieroglyphs carved into stone and exploring the various structures that make up this archaeological site. 
There are also several small temples that can be explored, as well as a large pyramid that serves as the centerpiece of El Rey. 
There are also many interesting artifacts on display at the nearby museum, making it an ideal spot for those interested in learning about Mayan culture and its history. For anyone looking to experience a piece of history in Cancun, a visit to El Rey Ruins is definitely worth it.
Another popular attraction in the area of El Rey Ruins is the Manati Park Aquarium. This aquarium features an incredible array of sea creatures from all over the world and provides visitors with a unique opportunity to get up close and personal with these fascinating animals. 
From sharks and dolphins to beautiful coral reefs, the Manati Park Aquarium is sure to be a hit with the whole family. After a day of exploring El Rey Ruins, visitors can take a break and enjoy some of the delicious food offered by local restaurants or spend an afternoon shopping in one of Cancun's many malls.
No matter what you're looking for, El Rey Ruins Cancun has something to offer everyone. Whether it's a day at the beach or a cultural experience at one of the many attractions in this area, visitors are sure to find plenty of things to do while they stay here. With its combination of natural beauty and historical importance, El Rey Ruins is an unforgettable destination.
Cenotes and Caverns
These underground wonders are home to stunning crystal formations, ancient rock art, and incredible wildlife. The cenotes, or sinkholes of the Yucatan Peninsula, are filled with fresh water from underground rivers, creating a serene and beautiful setting for swimming, snorkeling, and other recreational activities.
The ancient Mayans considered cenotes sacred and believed they were the entrance to the underworld. Exploring these underground splendid caverns today is a unique experience that all adventurers should experience. There are several cenotes close to Cancun, most notably San Miguelito, Chac Mool, and Xunaan-Ha.
The Mayans also built a number of caverns in Cancun. These underground caves are filled with spectacular stalagmites, ancient artifacts, and breathtaking rock formations. One popular cave is Gran Acuifero Cave located near Cancun's northern coast. This cave is filled with stunning stalactites and features a number of ancient Mayan artifacts.
Final Words
Cancun is an ideal destination for visitors looking to explore the beauty of Mexico. With its stunning beaches, array of cultural attractions, abundance of activities, and iconic nightlife, there are plenty of exciting experiences to be had in Cancun. 
Whether you're interested in beach-hopping or exploring the city's rich history, there is something for everyone in Cancun. 
With its stunning beauty, vibrant culture, and countless attractions, it's no wonder why this Mexican paradise is one of the most popular tourist destinations in the world.