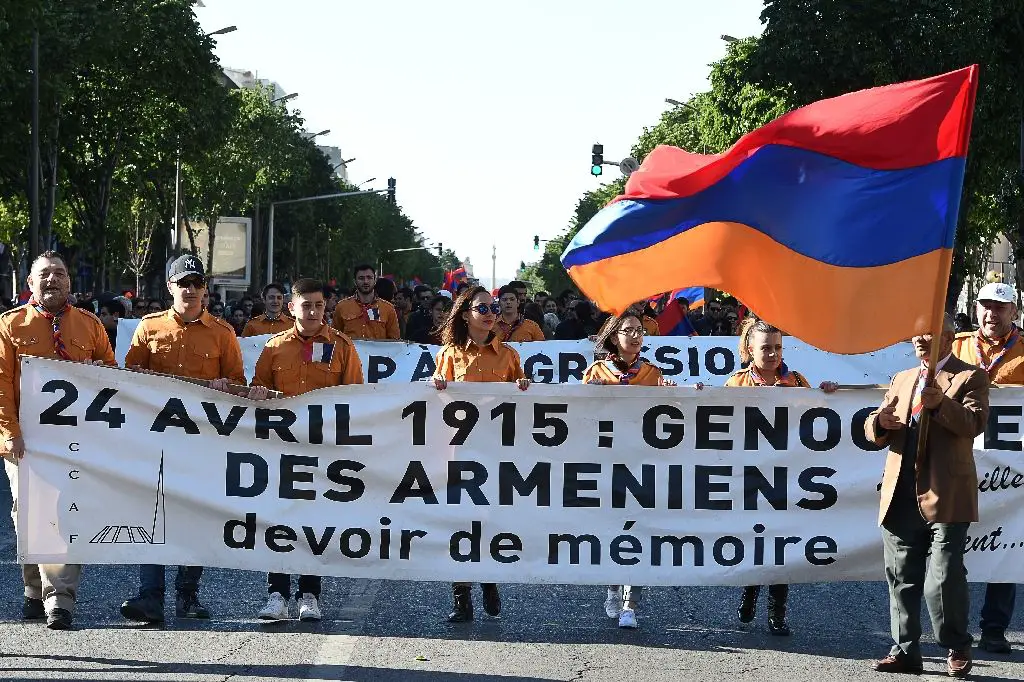 The first French Armenian Immigrants
The French Armenian community has been one of the pillars of the diaspora, giving important internationally known Armenian Figures, like Charles Aznavour, Henry Verneuil, Patric Fiori, Helene Segara, and many more…
Have you ever wondered how the community started and how it was organized and survived and thrived for the past more than 100 years?
The first Armenians settled in France in the Middle Ages, but as it is depicted in the movie "Mayrig" by Henry Verneuil, Ashot Malakian, most of the immigrants who had survived the atrocities of the Armenian Genocide by the hands of the Ottomans, reached France mostly through Marseilles. Some others were already living there as students or merchants, who had remained there avoiding the bloody faith of the rest of their families…
Famous French Armenians Through History
French Armenians In Entertainment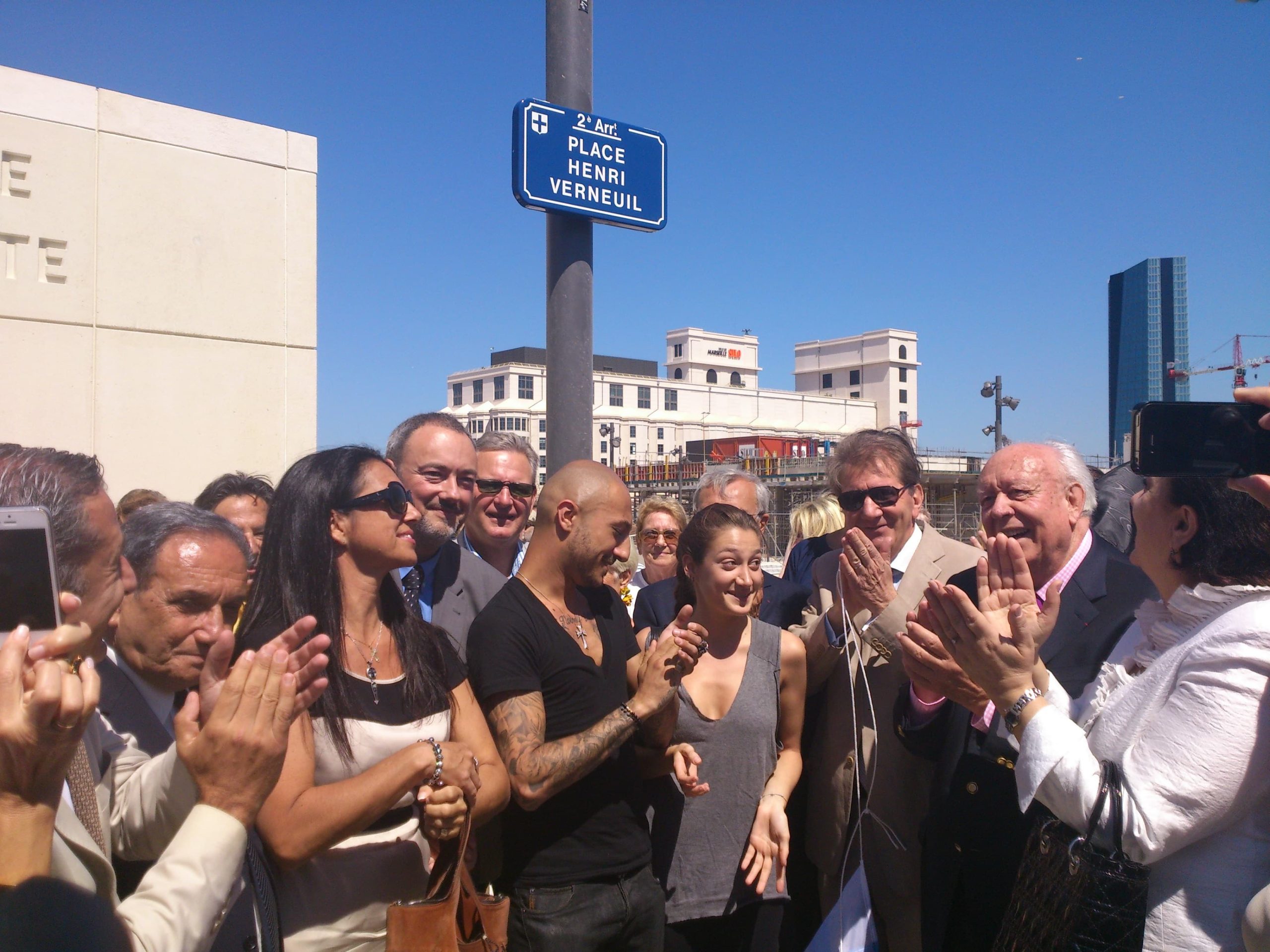 Alice Sapritch (1916–1990), Turkish-born actress
Henri Verneuil (1920–2002), Turkish-born film director
Isabelle Sadoyan (b. 1928), actress
Catherine Robbe-Grillet (b. 1930), actress
Francis Veber (b. 1937), director (Armenian mother)
François Berléand (b. 1952), actor (Armenian father)
Alain Berberian (b. 1953), director
Robert Guédiguian (b. 1953), film director, screenwriter, producer
Serge Avédikian (b. 1955), Armenian-born film and theatre actor and director
Vardan Petrosyan (b. 1959), Armenian-born actor, a French citizen
Pascal Légitimus (b. 1959), comedian (Armenian mother)
Simon Abkarian (b. 1962), actor
Michael Vartan (b. 1968), actor
Mathieu Madénian (b. 1976), humorist, actor and columnist
Raffy Shart, director and musician
Literature, theatre, journalism
Arthur Adamov (1908–1970), Russian-born playwright
Louise Aslanian (1906–1945), writer, poetess, Resistance fighter, communist
Nina Berberova (1901-1993), writer that chronicled the lives of Russian exiles in Paris
Henri Troyat (1911–2007), writer
Vahé Katcha (1928–2003), writer, screenwriter, journalist
Jean-Claude Kebabdjian (b. 1942), editor and journalist, founder and director of the "Centre de Recherches sur la Diaspora Arménienne"
Anita Conti (1899–1997), explorer and photographer, first French female oceanographer
French Armenians In Music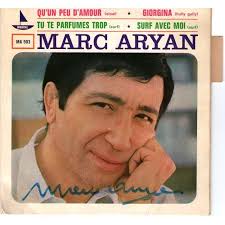 Jacques Hélian (1912–1986), composer, arranger, conductor of big band orchestra (Armenian father)
Rosy Armen (b. 1923), singer
Charles Aznavour (1924-2018), singer
Marc Aryan (1926–1985), singer, composer, producer
Michel Legrand (1932-2019), composer (Armenian mother)
Georges Garvarentz (1932–1993), composer
Lévon Sayan, (b. 1934), impresario, producer, and operatic tenor
Danyel Gérard (b. 1939), singer (Armenian father)
Sylvie Vartan (b. 1944), singer (Armenian father)
François Kevorkian (b. 1954), music producer and remixer
André Manoukian (b. 1957), songwriter, musician
Nariné Simonian (b. 1965), organist, pianist, musical director and producer of opera
Patrick Fiori (b. 1969), singer (Armenian father)
Helene Segara (b. 1971), singer (Armenian mother)
Alain Altinoglu (b. 1975), conductor[82]
Anna Kasyan (b. 1981), Georgian-born opera singer, soprano
Liz Sarian, singer
French Armenians Painters
Edgar Chahine (1874-1947), painter
Léon Arthur Tutundjian (1905–1968), painter
Jean Carzou (1907–2000), Syrian-born painter
Jean Jansem (1920–2013), painter
Melik Ohanian (b. 1969), painter
French Armenians in Politics
Arpiar Aslanian (1895–1945), communist militant and French Resistance fighter during World War II
Missak Manouchian (1906–1944), poet, communist militant and French Resistance hero during World War II
Édouard Balladur (b. 1929), politician, former Prime Minister, 1995 presidential candidate
Patrick Devedjian (b. 1944), politician, mayor of Antony, Hauts-de-Seine, cabinet minister Hilda Tchoboian
French Armenians in Sports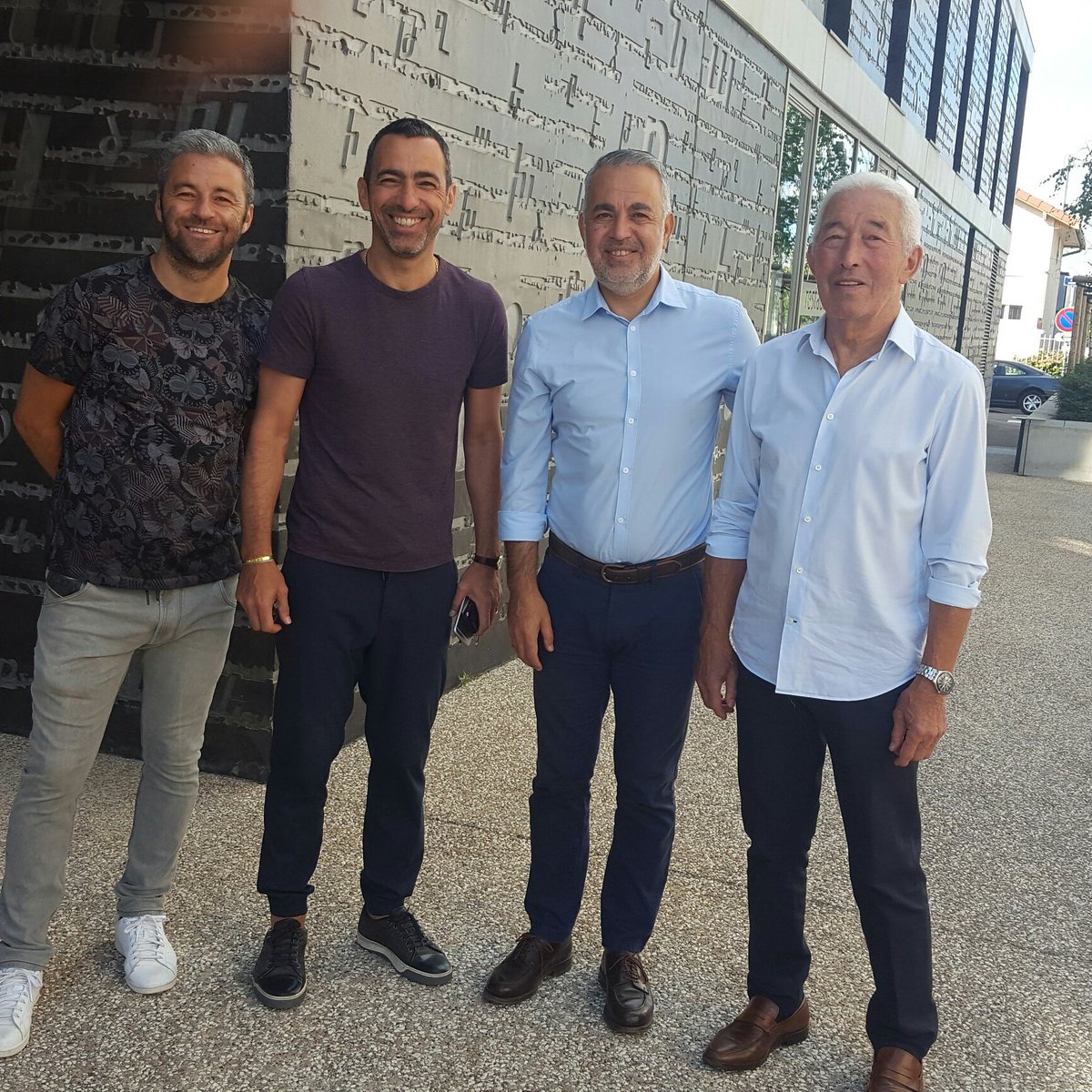 Alain Prost (b. 1955), race driver, four-time Formula One Drivers' Champion (Armenian mother)
Éric Assadourian (b. 1966), footballer
Youri Djorkaeff (b. 1968), footballer (Armenian mother)
Alain Boghossian (b. 1970), footballer (Armenian father)
Nicolas Minassian (b. 1973), race driver
Dimitri Yachvili (b. 1980), rugby union player (Armenian mother)
Cyriaque Rivieyran (b.1991), footballer
Gaël Andonian (b. 1995), footballer
French Armenians in Science
Vazken Andréassian (1903–1995), aeronautical engineer
Agop Terzan (b. 1927), astronomer
French Armenians in Business
Serge Tchuruk (b. 1937), former CEO and Chairman of Alcatel
Alain Manoukian (b. 1946), fashion designer
Alain Mikli (b. 1955), designer
Michel Mossessian[94] (b. 1959), architect
Rafi Haladjian (b. 1961), entrepreneur
Francis Kurkdjian (b. 1969), fragrance creator
Paul-Louis Arslanian, director of French Air Accidents Bureau
Armenian Schools in France
Barsamian School 06000 Nice.
Hamaskaïne School 13000 Marseille.
Our School Notre-Dame du Sacre-Coeur 13012 Marseille.
Markarian Papazian School 69003 Lyon.
Tarkmantchatz School 92130 Issy les Moulineaux.
École Tebrotzassère 93340 Le Raincy.
École Saint Mesrob 94140 Alfortville.
School Dink Arnouville 95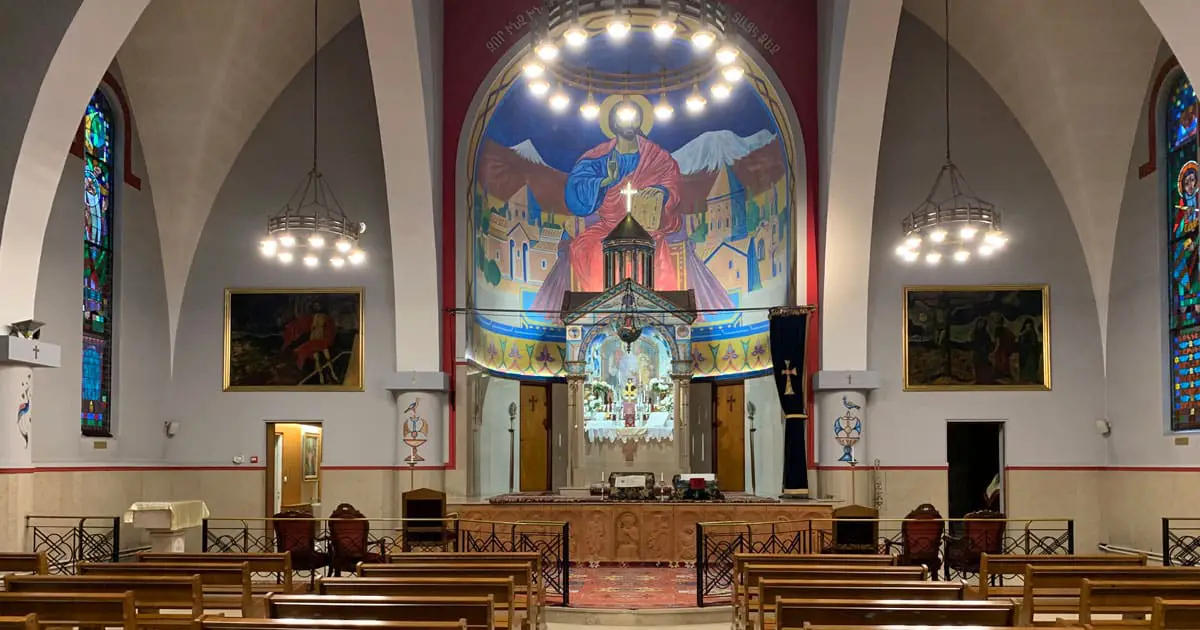 History of the first French Armenian Diocese of France following the Armenian Apostolic Church
The first official organization of the Armenian Apostolic Church in Europe can be traced back to the appointment in 1898 by His Holiness Meguerditch 1st (Khrimian Haïrig, Catholicos from 1892 to 1907), of Bishop Kévork UTUDJIAN (1851-1919) as Prelate of Europe, with a seat established in Manchester, center of an important Armenian community which had a church built and consecrated since 1871 under the Primacy of the R. Father Garabèd Chahnazarian from Paris.
On February 20, 1925, the Catholicos of All Armenians, KEVORK V Souréniants (Catholicos from 1911 to 1930), in his Papal Bull No. 79, appointed Archbishop Krikoris BALAKIAN, as Apostolic Delegate of Armenians of Europe and representative of the Holy See of Etchmiadzin with the mission of organizing the different Armenian communities scattered on this vast continent since the end of the First World War.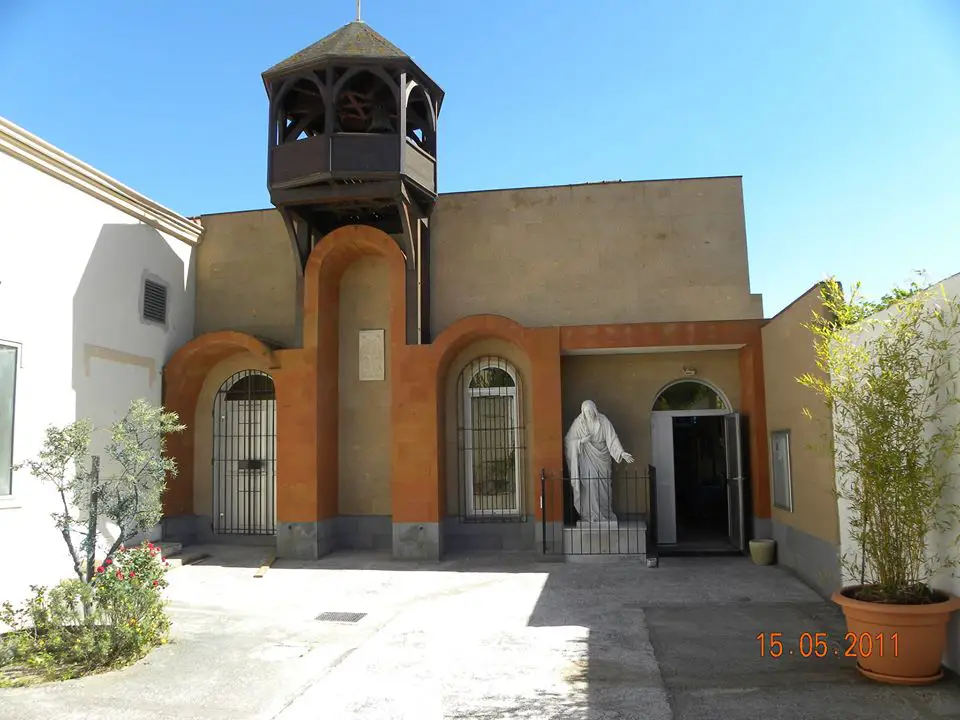 At the end of 1926, a general assembly of delegates from eleven different regions with the exception of Manchester, which feared losing its primacy, met in Paris to prepare a common organizational framework. A general statute was voted, a Central Council was formed but this set remained without real practical continuation because of conflicts of people and interests which led Bishop Krikoris BALAKIAN to withdraw to Asnières then to Marseilles.
However, following numerous back and forth trips by civil and religious figures to Etchmiadzine, His Holiness KHORÈNE 1st Mouratpéguian, martyr, (Catholicos from 1932 to 1938) promulgated on May 30, 1936, the Diocese of the South of France with the Pontifical Bull N # 725 and on June 10, following, appointed Bishop Karékine KHATCHADOURIAN, Apostolic Delegate of this Diocese. Many difficulties aggravated by the Second World War made this appellation of Diocese fall into disuse.
On November 14, 1927, the "Association Culturelle de l'Eglise Apostolique Arménienne de Paris et de la Région Parisienne" was established to manage and administer the services and goods of the Church, in accordance with the laws of the French Republic of 1/7/1901 on Associations and those of 9/12/1905 concerning Cultural Associations.
These statutes which gradually regrouped the Parishes of Paris, Alfortville, Arnouville and Issy Les Moulineaux (Chaville keeping separate statutes) were revised in 1932, in 1954, on September 19, 1984, and on April 9, 1997. It should be noted that on 26 January 1954, an appeal by Bishop Sérovpé MANOUKIAN (1908-1984 Father at the time) Prelate of Paris, was published in the Armenian Press of France to ask their opinion to all the faithful on the plans for revision of the Statutes which were published in full from March 31, 1954.
All the other parishes of France had also created, one by one, Marseilles, Lyon, Nice….their own religious association in one form or another. 26 churches are listed below as follows:
Armenian Churches in France
06 – Alpes-Maritimes,
Nice
Armenian Apostolic Church of St. Mary
281, boulevard de la Madeleine – 06000 Nice, Consecrated on 01/06/1928
13 – Bouches-du-Rhône
La Ciotat
Armenian Apostolic Church of Saint Savior
64, boulevard de la République – 13600 La Ciotat, New church consecrated on 02/13/1994
Marseilles
Armenian Apostolic Cathedral of Saint Sahak and Saint Mesrob
339, avenue du Prado – 13008 Marseille, Consecrated on October 25, 1931 by Mgr Krikoris Balakian
Saint Garabed Armenian Apostolic Church
41, allée du Petit-Pont – Campagne Frèze – Saint-Antoine-Verduron – 13015 Marseille, Consecrated on 12/23/1928
Armenian Apostolic Church of Saint Gregory
8, impasse des Monts, Beaumont – 13012 Marseille, Consecrated on December 25, 1932 by Mgr Krikoris BALAKIAN
Armenian Apostolic Church of St. James
7, boulevard Arthur-Michaud – Saint-Antoine – 13015 Marseille, Consecrated in 1926, refurbished and reconsecrated on 12/15/1963
Armenian Apostolic Church of Saint-Kévork (Saint-Georges)
42, boulevard des Grands-Pins – Saint-Loup – 13010 Marseille, Consecrated in 1929
Armenian Apostolic Church of Saint Sahak and Saint Mesrob
6, boulevard Charles Zeytountzian – Saint-Jérôme – 13013 Marseille, Consecrated in 1933
Armenian Apostolic Church Saint-Thaddée and Saint-Barthélémy
27, traverse de l'Eglise – Saint-Antoine – 13015 Marseille, Consecrated on 06/09/1929
Armenian Apostolic Church Sourp Asdvadzadine (Holy Mother of God)
15, boulevard de la Chapelle – Campagne Rippert – Sainte-Marguerite – 13009 Marseille, Consecrated on 02/24/1929
26 – Drome
Romans-sur-Isère
Armenian Apostolic Church of St. Nicholas
Place Saint-Nicolas – 26100 Romans-sur-Isère
Valence
Armenian Apostolic Church of Saint Gregory the Illuminator
13, rue Ambroise Paré – 26000 Valence, Consecrated on 11/27/1953
Armenian Apostolic Church of Saint Sahag
12, rue de la Cécile – 26000 Valence, Reconsecrated on 15/11/1992
38 – Isere
Charvieu-Chavagneux
Armenian Apostolic Church of Saint Nichan
Place du 24 avril 1915-Armenian Genocide – 38230 Charvieu-Chavagneux, Consecrated on 07/11/1982
Grenoble
Armenian Apostolic Church of St. Gabriel Archangel
1, rue Dupleix – 38100 Grenoble
42 – Loire
Saint Etienne
Armenian Apostolic Church of Saint Gregory the Illuminator
7, rue Bernard Palissy – 42000 Saint-Etienne, Consecrated on 05/20/1984
67 – Bas-Rhin
Strasbourg
Parish of Strasbourg and the surrounding area
12, rue des Bateliers – 67000 Strasbourg
69 – Rhône
Decines
Armenian Apostolic Church of St. Mary
6, rue du 24 avril 1915 – 69150 Decines, Consecrated in 1932, refurbished and reconsecrated on 04/27/1946
Lyon
Armenian Apostolic Cathedral-Church Sourp Hagop (Saint-Jacques)
295, rue André-Philip, or 40, rue d'Arménie – 69003 Lyon, Consecrated on 06/30/1963
75 – Paris
Paris
Armenian Apostolic Cathedral of Saint John the Baptist
15, rue Jean-Goujon – 75008 Paris, Consecrated on 02/10/1904
83 – Var
St. Raphael
Armenian Apostolic Chapel Sourp Hovhannès (Saint-Jean)
Home Arménien – 107, avenue Maréchal Lyautey – 83700 Saint-Raphaël, Consecrated on 09/17/1977
84 – Vaucluse
Avignon
Armenian Apostolic Church of Saint Vartan
2, rue du Portail Boquer – 84000 Avignon
92 – Hauts-de-Seine
Chaville
Armenian Apostolic Church of Saint Gregory the Illuminator
6, rue Père Komitas – 92370 Chaville, Consecrated on 12/15/1957
Issy-les-Moulineaux
Armenian Apostolic Church of Sainte-Marie-Mère-de-Dieu
6, avenue Bourgain – 92130 Issy-les-Moulineaux, Consecrated on 06/15/1975
94 – Val-de-Marne
Alfortville
Armenian Apostolic Church of Saint Paul and Saint Peter
4, rue Komitas – 94140 Alfortville, Consecrated on 02/23/1930
95 – Val-d'Oise
Arnouville-lès-Gonesse
Armenian Apostolic Church of Sainte-Croix-de-Varak
31-33, rue Saint-Just – 95400 Arnouville-lès-Gonesse, Consecrated on 11/13/1932
To Get to know more about the French Armenians read the Charles Aznavour Tribute by 1000 Chorists in Cannes, France
Source: Armenian Diocese of France. 
Wiki