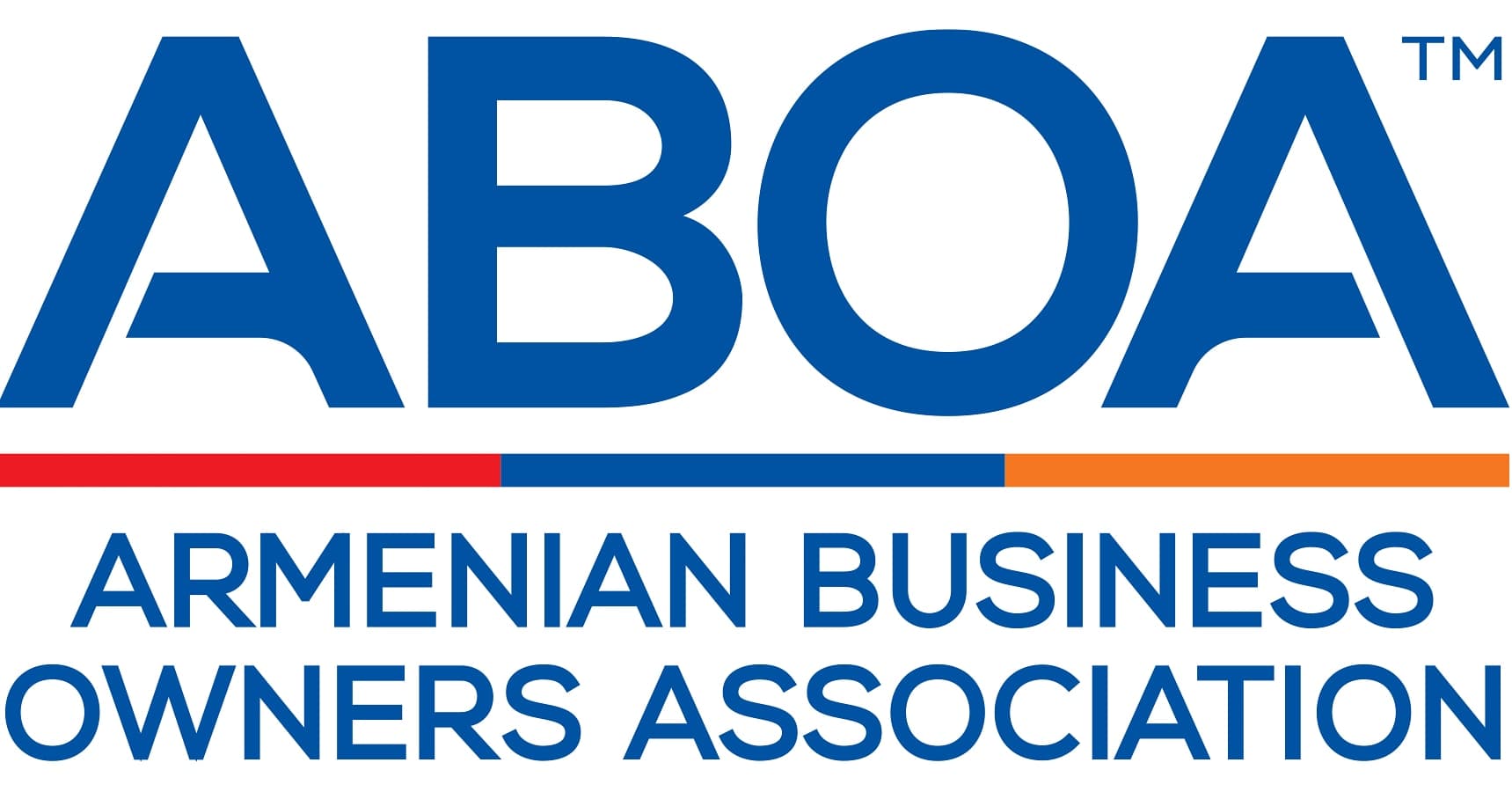 Open Invitation to Join the Armenian Business Owners Association ABOA Today
A group of Armenian American businessmen have taken the initiative and have founded the Armenian Business Owners Association- ABOA. The association aims to become the networking group that unites businessmen of Armenian descent, such as entrepreneurs, business owners, and professionals, to create collaboration among the members, to evolve and grow together and reach out to starting businesses and eventually reach all Armenian businesses around the world.
The founding members are:
Bestway Rent A Car
Classic Designs Jewelry
Elite Prof Upholstery
Garo Papazian
Lidya's Fine Art Classes
Roger Doumanian Attorney at Law
Sam's Flaming Grill
Santa Clarita Auto Sound
SCV Autohaus Collision Center
Theodore Front Musical Literature
Valencia Flooring
The ABOA has already hosted regular events and meetings. A barbecue was planned to take place to help unite and create stronger bonds within everyone in the group but because of COVID19, the gathering was inevitably postponed. ABOA moved the meetings online but protests in Santa Clarita also prevented the business owners from meeting online as they have been concentrating on the security of their businesses and preparing so that their businesses wouldn't get looted.
So far the ABOA has 25 businesses, and anyone of Armenian descent who owns or works for an existing business can is welcome to join. Just contact them here.

David Tchakerian, a founding member of ABOA owner of AutoSound from Santa Clarita Valley, California, asks everyone to adjust their buying habits and direct them to small businesses. Small businesses are the backbone of the US economy. They employ 50% of the American workforce. Instead of buying from big corporations like Amazon, Walmart, McDonald's, Starbucks, etc…
Direct your buying habits to the small businesses in our community. It's not easy or convenient to do this but it will help our community to recover in return. Besides the small businesses let's also support our ABOA group. I will be making an Armenian Business Owners directory available soon. If you would like your business in the directory send me a message with a small paragraph about your business and I will add it to the directory."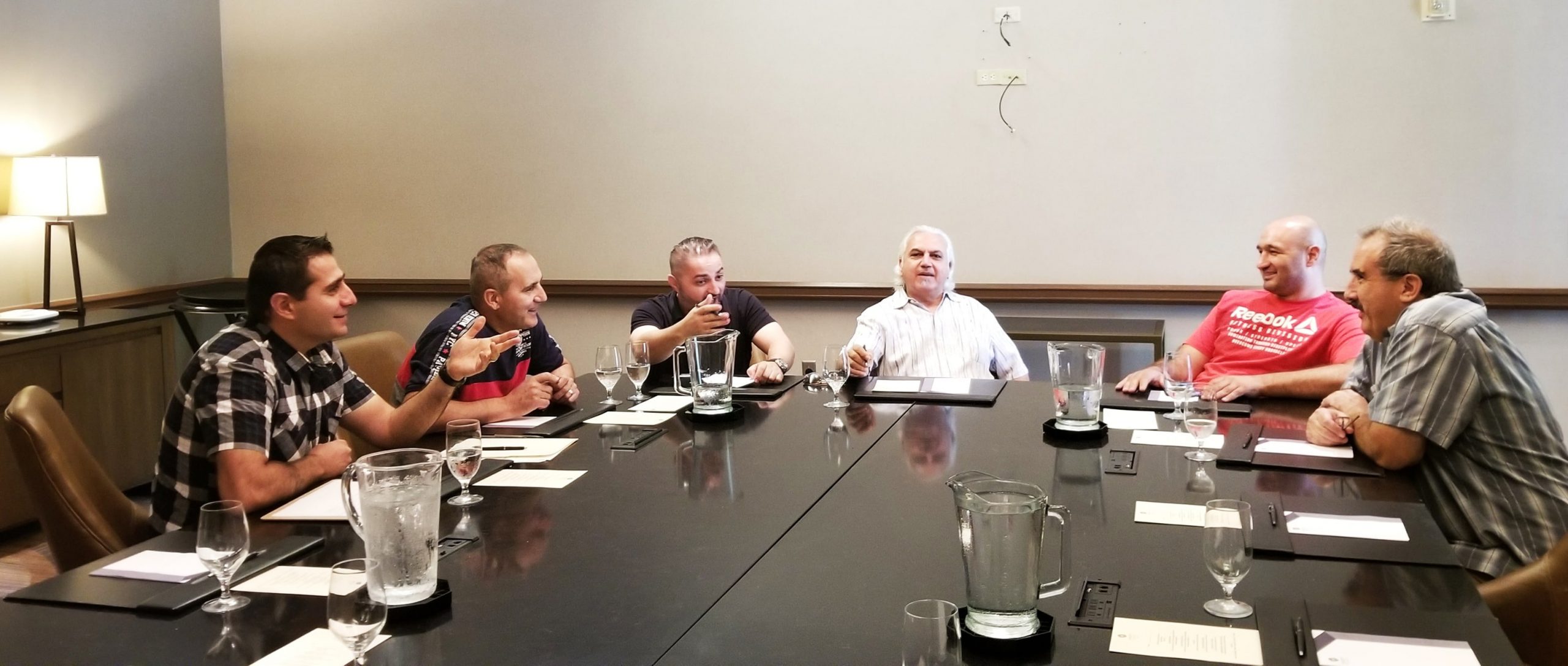 About ABOA
The Armenian Business Owners Association (ABOA) was founded by a group of Armenian business owners from Santa Clarita, California in 2019 in an effort to unite entrepreneurs, business owners, and professionals of Armenian descent. The purpose of the Association is to harness the power of the Armenian community's business sector and create a network of Armenians committed to helping each other thrive.
The Vision
Our vision is to create a global network of Armenian entrepreneurs, business owners, and professionals that are united by their passion for business, their ambition for success, and their love for the Armenian community.
The mission of ABOA to Unite, Inform and Equip
Unite
Unite members by building a tightly-knit community of Armenian entrepreneurs, business owners, and professionals by providing them with a platform to connect with each other, establish mutually beneficial relationships, refer business to one another, and help each other thrive.
Inform
Inform members about the latest business, marketing, legal, and political trends that will have an effect on their business and what they can do to prepare and adapt.
Equip
Equip members for success by offering them opportunities to attend business workshops, seminars, and focused mastermind groups to learn about the most essential elements of developing a profitable business that is built to last.
PURPOSE
To help Armenians achieve success and become financially independent, giving them the opportunity to help others succeed and support the Armenian community with their time, talents, and treasures.