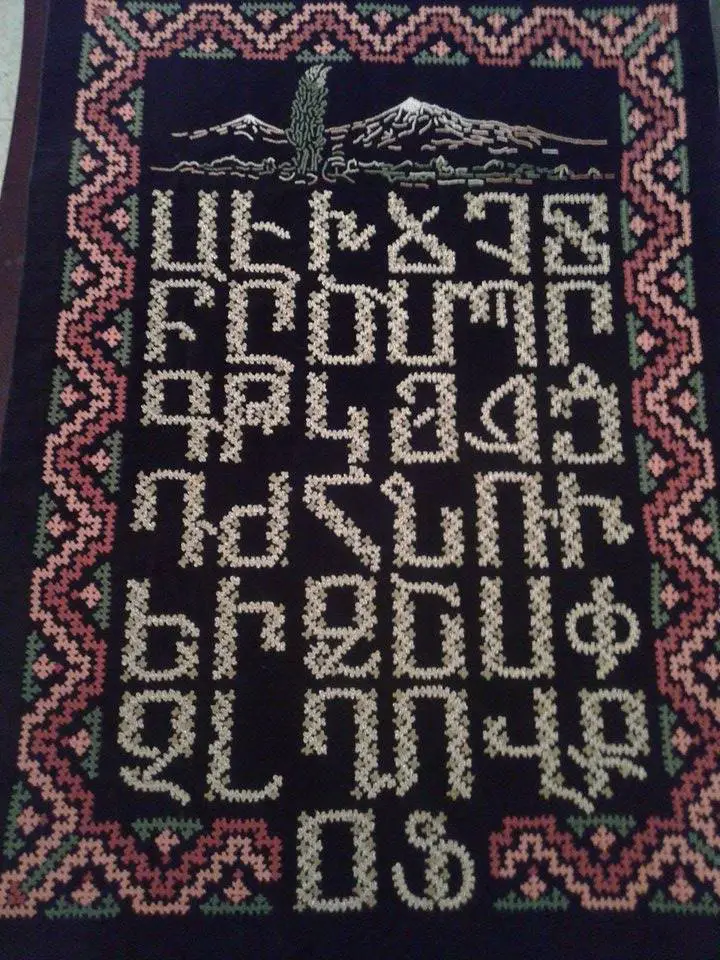 If you were searching for the best handmade and vintage gift to impress your friends and relatives; moreover, to make things more interesting, if you are searching for Armenian Handmade Vintage Embroidery, all you have to do is head to Beirut, and look for Yevnige Yacoubian, who will put you under the spell of her wonderful artwork AKA Marash Embroidery.
To make things even more interesting, while there, you might be able to participate in a workshop on how to make these sacred pieces of Armenian History by Yevnige herself. You will be greeted by a heartwarming smile and escorted throughout the history of Armenian culture enriching your knowledge of our own hidden treasures that are at risk of extinction.
If you want to buy a unique and beautiful handmade Armenian Embroidery think of Marash Embroidery by Yevnige. You will find Armenian Alphabet, Armenian Cross Khachkar, table cloths, runners, cushions, pillows, coffee trays, kitchen aprons, bed covers, eyeglass bags, wall hangers, and much more.
You can also order any piece you would like to have with your own design and your choice of the velvet color which will match with your furniture.
Send a message or call 0096170058728, or email at [email protected]
Place your order today! Follow her page on Facebook @MarashEmbroidery.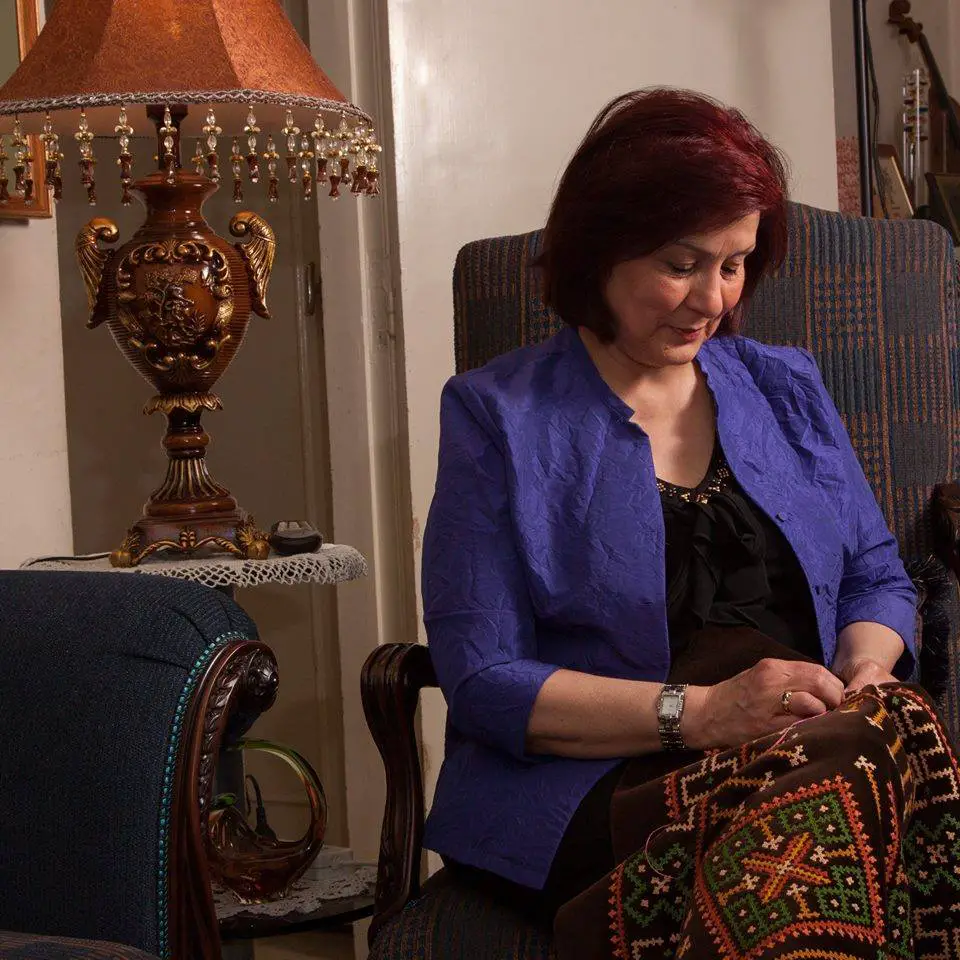 Biography
Yevnige Dokouzlian Yacoubian, is a very active member of the Armenian community in Lebanon. The graduate from Armenian Evangelical Central High School has served as a teacher in different Armenian schools.
Yevnige married the well known and respected Jirayr Yacoubian in 1978, the founder and choreographer of LORI International Dance Ensemble and together they raised 2 sons Hagop and Hrag. She acted as the public relations manager of LORI from late 1970s to early 1990s.
In 1998, Yevnige graduated from the History Department of the Hamazkayine Institute for Armenian Studies, and later she became the director of the Birds' Nest Armenian School till 2001; while also teaching Armenian language and history. At present, Yevnige works in the library of the Near East School of Theology.
Yevnige has written and translated works in "Badanegan Artsakank" and "Chanaser" Armenian periodicals, as well as in the Armenian daily "Aztag".
She has several works including "Jirayr Yacoubian and LORI Dance and Choir Ensemble", and has translated the 1915-1918 Missionary Herald's eyewitness records of the Armenian Genocide to Armenian, which were published in Dr. Y. Kassouny's " A Critique of the Armenian people and their survival as attested by the testimonies published in the missionary Herald" in 2012 in Beirut.
Yevnige has also translated to Armenian Hagop Der Garabedian's "From Prison to Prison" autobiography of an Armenian Genocide survivor, published in 2015 in Beirut.
Yevnige is an active member of her local Church Ladies Guild, frequently organizing charity events, and helping out those in need. Often organizing Marash Embroidery making lessons to ladies in the community.
Yevnige, one of the survivors of the Beirut blast, continues to offer her precious Armenian Marash Embroidery creations to vintage Embroidery lovers and collectors.