For us Armenians, it is true that we get excited when we read an Armenian name in the closing credits at the end of a movie. The movie suddenly becomes a good one and we hurry to check the actor and what other movies they have been a part of, and we share the news with our family and friends near and far.
In the case of Three Christs, it seems an important movie for us because Richard Gere is in a movie written by an Armenian writer. Before watching we certainly do not know what to expect from it. We simply get excited and nominate it to the Oscars and all the best awards even before we watch it.
When it's over, we start thinking, if the story was Armenian, any names? Armenian Flag? well, the only thing tying us to the story is the fact that the hero thinks he is Jesus, and he is the Lord of our faith. The movie ends and we realize it's just a movie that has nothing to do with our ethnicity, we rank it 10/10.
Richard Gere in Eric Nazarian's "Three Christs"
"Three Christs" is the name of a movie, written by Eric Nazarian that was released in theaters and VOD on January 10th, 2020. The international film is directed by Jon Avnet.
The movie takes back in 1959 when psychiatrist Dr. Alan Stone (Richard Gere) arrives at a mental hospital in Ypsilanti, Michigan armed with the radical belief that schizophrenic patients should be treated not with confinement and electroshock therapy but with empathy and understanding.
As his first study, he takes on the particularly challenging case of three men—Joseph (Peter Dinklage), Leon (Walton Goggins), and Clyde (Bradley Whitford)—each of whom believes they are Jesus Christ.
Hoping that by getting them together in the same room to confront their delusions he can break through to them, Dr. Stone begins a risky, unprecedented experiment that will push the boundaries of psychiatric medicine and leave everyone involved—including Dr. Stone himself—profoundly changed.
Based on a remarkable true story, Three Christs is a fascinating and moving look at one man's journey into the deepest mysteries of the human mind.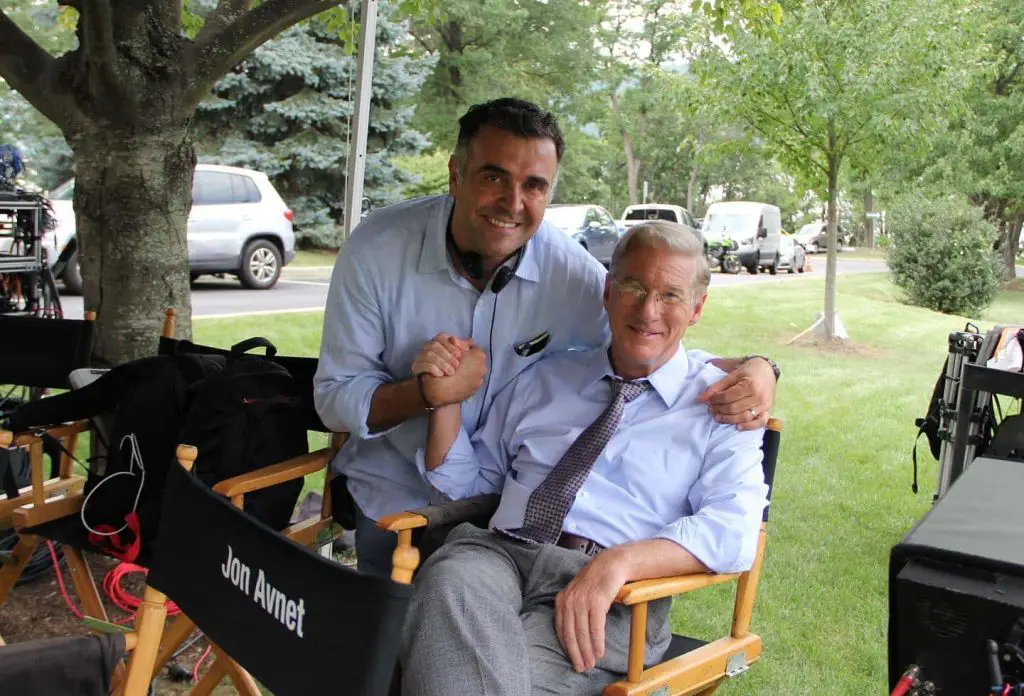 Eric Nazarian Bio
Eric Nazarian was born in Armenia and raised in Los Angeles, film director, and screenwriter, and is a graduate of the University of Southern California's (USC) School of Cinematic Arts where he earned a B.A. in Film Production.
Eric Nazarian Movies
He has participated in the making following movies: Mongol II, Die Like A Man, The Sandcastle Girls, The Black Demon, North End, Blood Brothers, Giants, Blowback, Three Christs, V/H/S Viral, My Grandfather's Music, Do Not Forget Me Istanbul, Father vs. Son, The Blue Hour, Two Days, Camera Obscura, Epidioxi.
"The Blue Hour," (2007) his first feature film as writer-director, is composed of four stories about working-class lives near the Los Angeles River, starring Alyssa Milano, Clarence Williams III, and Emily Rios.
The film's World Premiere took place at the 55th San Sebastian International Film Festival and was nominated for the Altadis-New Director's Award.
"The Blue Hour" went to screen at the 25th Torino Film Festival in the Official Selection and was named "Film of the Day" by the European Network of Young Cinema. The film premiered in the U.S. at the 10th Arpa International Film Festival where Nazarian was presented with the Best Director award.
Eric Nazarian Awards
He is the winner of "the Academy of Motion Picture Arts and Sciences Nicholl Fellowship", the world's most prestigious screenwriting competition.
At the 5th Golden Apricot International Film Festival, "The Blue Hour" received the Golden Apricot for Best Film in the Armenian Panorama, the Ecumenical Jury Award, and the Prime Minister's Award.
Eric Nazarian received the Academy of Motion Picture Arts and Sciences' prestigious Nicholl Fellowship in Screenwriting for his screenplay, "Giants.
" In 2010, Nazarian made "Bolis," a short film about a descendant of a Genocide survivor in Istanbul as part of the European Union's Capital of Culture Program. Nazarian adapted Chris Bohjalian's New York Times bestselling, critically acclaimed novel, "The Sandcastle Girls" which he is also attached to produce and direct.
"Three Christs," his adaptation of Milton Rokeach's "The Three Christs of Ypsilanti" with director Jon Avnet premiered at the Toronto International Film Festival (TIFF), starring Richard Gere, Peter Dinklage, Julianna Margulies, and Walton Goggins.
The movie proves that Eric Nazarian's work is as good as any internationally known author and is perfected by some very good actors who prove that Mr. Nazarian should be trusted by writing some genuine movies about Armenian heroes and historical events.
We hope to see some more support be given or dedicated to Armenian writers to dominate the movie industry more effectively.
People who read this article also found these 2 articles useful.