Grand Rapids, Michigan is a great place to explore for Armenian, especially for those Armenians who already reside in the US. With plenty of activities and attractions, visitors can enjoy nature, historical sites, local culture, and cuisine.
The city has a variety of places to explore from its vibrant downtown to its many parks and trails. For nature and outdoor activities, visitors can explore the Frederik Meijer Gardens & Sculpture Park, John Ball Zoo, and Blandford Nature Center.
Grand Rapids, Michigan is an amazing city with plenty of things to do. Whether you're looking for a place to explore nature, visit historical sites, or just enjoy the local culture and cuisine, Grand Rapids has something for everyone. 
From its vibrant downtown area to its many parks and trails, there are countless places worth exploring in this beautiful city. 
Here are some of the must-visit spots in Grand Rapids that you won't want to miss out on during your stay!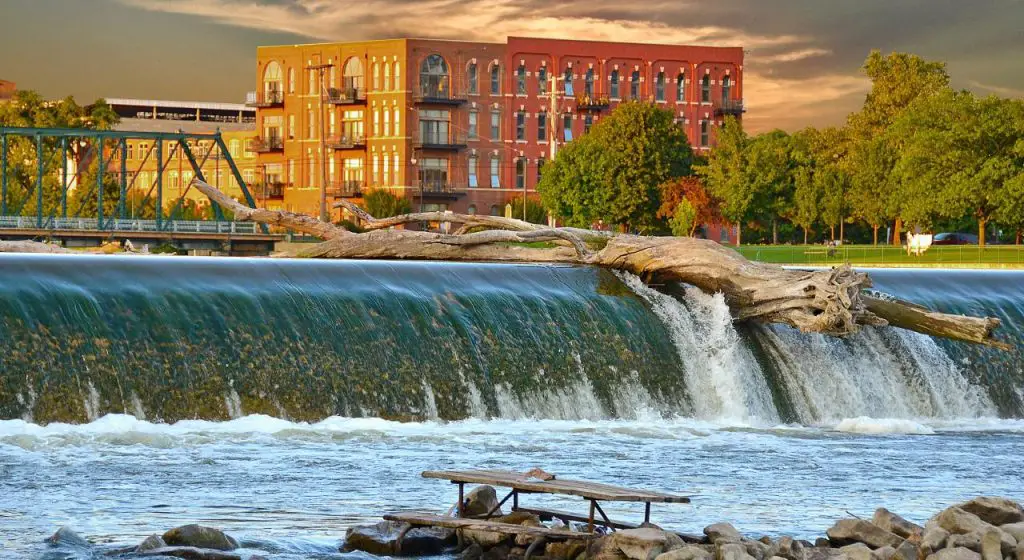 Nature and Outdoor Activities
Nature and outdoor activities in the Grand Rapids, MI area are plentiful. 
Popular attractions include the Frederik Meijer Gardens & Sculpture Park, a lush botanical garden with an outdoor sculpture park; John Ball Zoo, which houses exotic animals and interactive exhibits; and Blandford Nature Center, where visitors can take part in educational programs and explore the trails. 
Hiking, biking, and kayaking are also popular activities in the region, as well as fishing on one of its many lakes. 
Grand Rapids is also home to a number of parks and open spaces such as Millennium Park, where you can enjoy picnics, disc golf, and more. 
If you're looking for a unique experience, why not try snowshoeing or ski touring on the slopes of Cannonsburg Ski Area? 
No matter what your outdoor preference is, you're sure to find something in Grand Rapids that will bring out your adventurous side.
Food and Drink
Grand Rapids is home to a vibrant food and drink scene. Popular places to eat in grand rapids include locally-brewed craft beer, Michigan wines, hearty pub fare, farm-fresh cuisine, and more. 
Downtown Grand Rapids is known for its numerous breweries, such as Founders Brewing Co., Brewery Vivant, and The Mitten Brewing Co., which offer an array of beers, tasty snacks, and entrees. 
For a taste of Michigan wine, seek out local wineries like Chateau Grand Traverse, Black Star Farms, and Brengman Brothers.
For hearty pub grub, try Founders Brewing Company or HopCat. 
To experience farm-fresh cuisine, visit The Green Well Gastropub or Grove. 
For a delicious Italian dinner, check out Amore Trattoria Italiana or Osteria Rossa. 
Other local staples include the locally-famous Fish Fry at The Winchester, the unique sushi creations of Madcap Coffee Company and sushi bar, and classic American fare at Old Boys Brewhouse. 
No matter what your palate is craving, you're sure to find something satisfying in Grand Rapids. 
Arts and Culture
From world-class art museums like the Grand Rapids Art Museum (GRAM) to unique galleries such as UICA, there is something for everyone with an interest in the arts! 
The downtown area also boasts many live music venues including 20 Monroe Live, Van Andel Arena, The Intersection, and more. 
There are a wealth of events throughout the year that showcase local and national talent including Pop-Ups in the City and ArtPrize. 
For those looking for something a little different, Grand Rapids is also home to the Frederik Meijer Gardens & Sculpture Park – a multi-sensory experience with a focus on nature and art. 
Finally, no exploration of Grand Rapids' arts and culture would be complete without mentioning the city's many independent theaters – which offer up movies, comedy shows, plays, and more!
Shopping Destinations
The Downtown Market offers fresh produce, artisanal foods, and other unique items from local producers. 
Other options include the Grand Rapids Downtown Mall, Woodland Mall, 28th Street Metro Shopping Center, Tanger Outlets Grand Rapids, Meijer Supercenter, and ShopKo. 
For a more unique shopping experience, head to the Eastown neighborhood where you'll find vintage clothing stores, antique shops, and specialty boutiques. 
Finally, if you're looking for something truly one-of-a-kind, be sure to take a stroll down Wealthy Street – it's home to many local small businesses and unique artsy stores. 
Historical Sites
The Grand Rapids area is home to a number of fascinating historical sites and attractions. 
These include the Gerald R. Ford Presidential Museum, dedicated to the 38th President of the United States; The Coopersville & Marne Railway, which offers a unique railroading experience with its vintage diesel trains; and the Frederik Meijer Gardens & Sculpture Park, which features wide variety of botanical gardens and sculptures.
Another popular attraction is the Grand Rapids Public Museum, which offers visitors an opportunity to explore the city's history through interactive exhibits and artifacts. 
Visitors can learn about local Native American cultures, experience life in early Grand Rapids, or take part in activities like panning for gold.
The Grand Rapids Civic Theater is another must-see attraction, which regularly hosts performances by local and national theater companies. 
The building itself is a beautiful historic landmark, constructed in 1909 and listed on the National Register of Historic Places.
Finally, visitors should also take the time to explore the downtown area of Grand Rapids, where they'll find a variety of shops, restaurants, and bars. 
The downtown area also offers easy access to many of the city's attractions, including the Grand Rapids Art Museum, Van Andel Arena, and DeVos Place Convention Center. 
Nightlife Scene
There are numerous bars and clubs to explore in Grand Rapids, each offering its own unique atmosphere and experience. 
The Downtown Grand Rapids area has a variety of popular spots, such as HopCat, Logans Alley, JW Marriott's rooftop lounge CityFlats Hotel, Bobarino's, and many more. 
Uptown Grand Rapids is a great area to visit for its impressive selection of bars, restaurants and lounges. 
You can also find popular dance clubs like The Intersection, Rumor's Nightclub, and Billy's Lounge here. 
For those looking for something different, there are plenty of craft beer tasting rooms like Brewery Vivant and the Mitten Brewing Company. 
No matter what you're looking for, you'll be sure to find something to suit your taste in Grand Rapids.  
Final Word
Grand Rapids, Michigan is a beautiful city full of history and culture. Whether you're looking for outdoor activities or unique places to explore, there's something here for everyone. 
From the Grand River to Frederik Meijer Gardens & Sculpture Park, there are many amazing sights that will take your breath away. 
If you're ever passing through Michigan, make sure to check out all these must-see places in Grand Rapids! You won't regret it – this vibrant city has so much to offer visitors who come from near and far.