Masha road to the semi-final 13-Jul-2020
Masha Mnjoyan, winner of The Voice Armenia 2013 went to the semi-final stage of the popular musical project "Voice of Australia". Masha Mnjoyan gave it her all with a great semi-final performance as she performed Lady Gaga and Arianna Grande's new hit song Rain On Me.
Judge Kelly told Masha, that the song she chose was new, and it would've been easily thought to have been her original song. KElly loved her ownership of the song, and her presence on the stage, saying she regrets letting her go, and that she was so happy for Masha making it to the semi-finals.
Judge Guy Sebastian, wished she was more comfortable while singing, as she was while enjoying the sparkles because to achieve perfection in singing, Masha is singing perfectly and amazingly like the performance of an "athlete", Although she has an amazingly beautiful smile.
Masha's coach Boy George advised her to enjoy herself while performing, to be a winner every time.
Unfortunately, the semi-final was the last stage for our humble artist.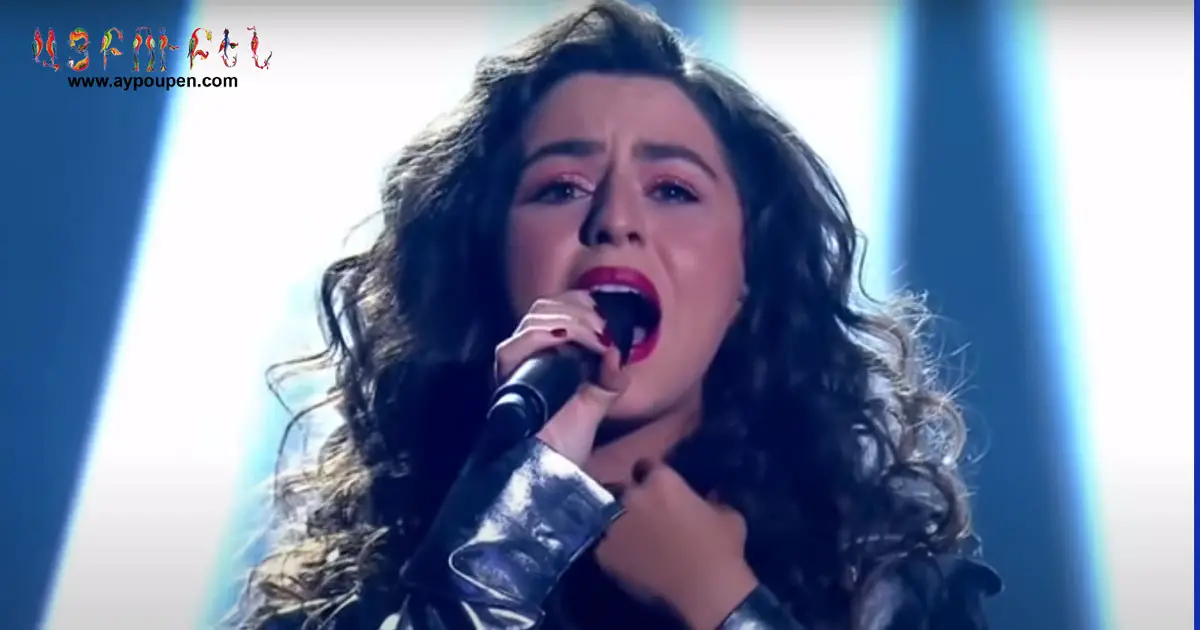 Previously
Masha wrote on her Facebook wall:
I am so humbled and grateful for this amazing experience.
I am super appreciative of everyone, especially all the judges and their inspirational feedback.Love you ALL♥️
I followed my heart and made my decision!
Can't wait for what is to come! Stay tuned!
At the stage of the PlayOff competition, Masha sang with Australian Elyse. The girls performed one of Whitney Houston's hits – I have nothing. Masha took the opportunity and sang the first verse of the song in Armenian. Then she continued the song in English.
Masha wrote on Facebook.

"I was so excited and moved that in this multicultural and hospitable country – Australia – I was able to present myself in my native language, Armenian," she said.
The jury members praised the singer, highlighting her strong emotions when performing in Armenian. Star world-famous singer Boy George faced a difficult choice because at the stage of the duel both his team-members (Masha and Elyse) performed great. But George gave preference to the talented Armenian.
Boy George said, "Masha when you sang a verse in Armenian, I felt your song, felt a connection with you, I believed in you. I believed in both of you, but at the moment I have to choose Masha."
Singing Armenian 05-Jul-2020

Previously, Breaking News, weekly update!
For the second consecutive week, Boy George chooses our Armenian Star Masha to go to the next round. Congratulations Masha!!
The OZ Talent: The international All-Star and the Comeback Queen. Two huge voices sang the incredible Whitney Houston song, 'I Have Nothing' Live On The Voice.
When you pay attention you will hear Masha sings the first verse in Armenian! Go Girl! We are proud of you.

The OZ Talent: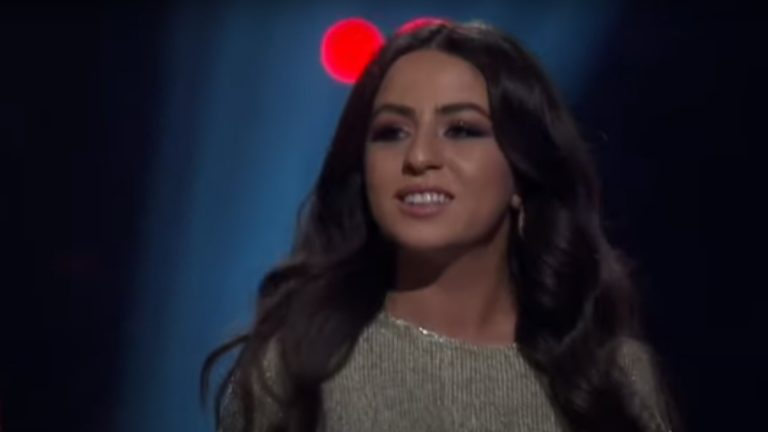 "Two vocal powerhouses Masha Mnjoyan and Ella Monnery left it all on the Voice stage as they tackled an iconic song by Aretha Franklin 'Respect' on The Voice Australia 2020, on 28 June, 2020.
Watch the video above to know the details! How do you choose between Rocky and Rocky? Kelly regrets putting Masha and Ella together out there as they strongly crush the song "RESPECT". I the end Kelly chooses ….. and ….. is or is not saved by Boy George!
The video below is the audition of Masha Mnjoyan at The Voice Australia, where 4 of the judges turn their chair to know who this all-star voice belongs to… Masha explained that she moved to Australia for better opportunities in English songs, where here strength lies. She accepts Kelly to be her coach, leaving Boy George in great disappointment.
"Masha Mnjoyan already knows what it feels like to win The Voice. She hasn't just manifested or imagined it, Masha Mnjoyan has actually done it, taking the title of winner of The Voice Armenia in 2013.
Masha Mnjoyan – All By Myself – The Voice Australia 2020"
An accomplished singer, amazing voice, she is expected to do so much on Australias got Talent. She is called a Superstar already, she is away from her family but she has all our support from the diaspora.
Who is Masha Mnjoyan? BIO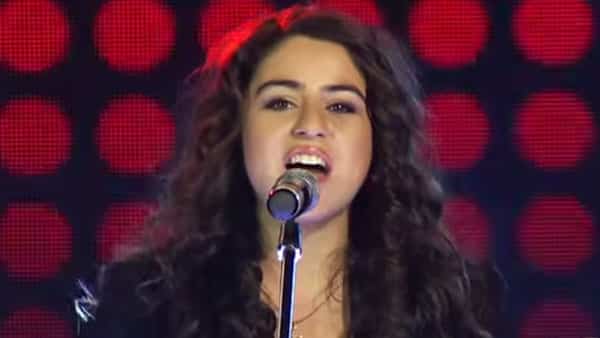 Masha Mary Mnjoyan is born on 7 February 1995 in Gyumri. She has participated in Armenian and international competitions and festivals. She has started singing when she was 4 years old, after joining Teghtsanig Children Choir. She has studied music in Nigoghayos Dikranyan Art School in vocal and piano sections. She has graduated from Yerevan State College of vocal section.
She has taken part in the Junior Eurovision Song Contest in 2008, where she was a back-vocalist with a song she had written and composed herself. In 2007 she has come in 4th place in "Berlin Pearls" International Competition, and a semi-finalist in "New Wave 2012".
Participating in 2012-2013 Armenia TV "Voice of Armenia", Mary Mnjoyan is proclaimed a professional singer and "Voice of Armenia" winner. She entered the competition when the 4 judges turned for her auditioning to Leonard Cohen's "Hallelujah" by Jeff Buckley.
On July 23-28, 2013 Masha Mnjoyan came in 7th Place in Jurmala song contest, Russia.
Masha studied at the Yerevan state college and Komitas State Conservatory of Yerevan(2017 graduate). Her preference is pop-jazz and soul music.

Motto
She wears a ring on her thumb for good luck. Her life motto which in childhood was often called Masha – "Do not lose your spirit!". To achieve success, the singer believes, swiftness and hard work are necessary.
Masha Mnjoyan has performed with "Our Lady of Armenia Boghossian Educational Centre's" choir, and in 2015 she participated in the holy Liturgy held at Vatican city during the commemorations of the centenary of the Armenian Genocide.
Live In Australia

In 2019 videos of her surfaced the social media when she performed in Australia for the A opening gala night of the Armenian Film Festival in Melbourne. Before her arrival, she gave the following interview in Armenian, about her career, love of music and studies in Sydney.NCA Annual Gala Dinner and she really mesmerized the audiences with her covers of "Im Yerevan", "Yerepouni" and more songs.
Interview SBS Australia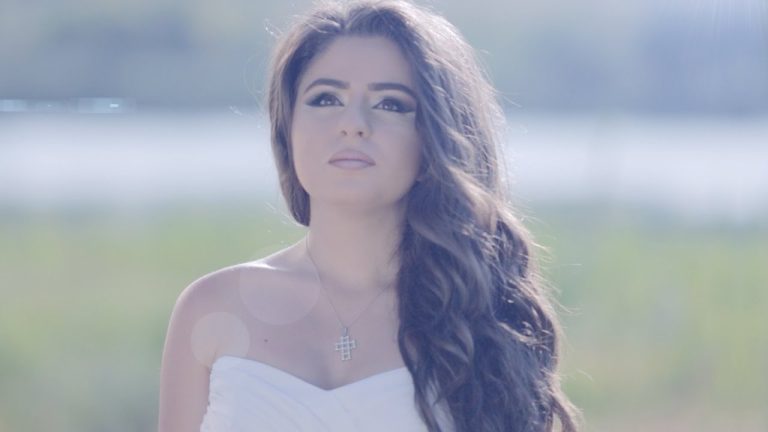 Before the opening gala night of the Armenian Film Festival in Melbourne, she gave the following interview in Armenian, about her career, love of music and studies in Sydney.
To read about professional Armenian Jazz Artists From the Diaspora, we recommend this article about Alice Ayvazian.
Editor's Note: This article was originally published in July 2015, and has been completely revamped and updated for accuracy and comprehensiveness.