Erasmus+ is the EU's program to support education, training, youth, and sport in Europe. Its budget of €14.7 billion provides opportunities for over 4 million Europeans to study, train, gain experience, and volunteer abroad.
Nareg School of Nicosia is one of the three operating Armenian schools in Cyprus. Nicosia is the only branch with a Gymnasium, that started operating when Melkonian School ceased all operations during the school year 2005-2006.
Nareg Schools Cyprus History, Dates, People, Etc.
Nareg School's history goes back to The first Armenian school in Nicosia that was founded in 1870 by Reverend Vardan Mamikonyan. It was located on Victoria Street. Pastor Hovhannes Shahinyan renovated the building and named it "Vardanants Boys' School" in 1886.
In 1902, Father Petros Sarajyan established "Shushanyan Girls' School". Both schools met the educational needs of the community until 1921. "Melikyan National School" united both schools according to the wishes of Artin Bey Melikyan, who was the benefactor of both schools. Soon survivors of the Armenian Genocide also joined the student list.
In 1938, "Uzunyan National School" came to life and merged with Melikian School operation as "Melikyan-Uzunyan National School" 1939-1963. In 1950, a new kindergarten building was added to the compound. Unfortunately, the school was seized by Turkish-Cypriot extremists1963-1964. Courses were suspended.
February-June 1964, the school was located in the Mitsis building on Archbishop Markos III avenue. From September 1964 to June 1972, the school operated in temporary buildings on Melkonian grounds
After the split of the island, a new school was built on Armenias Street. Archbishop Makarios III and Catholicos of Cilicia Khoren I officially inaugurated it on November 12, 1972. Larnaca and Limassol Armenian communities also have branches of the School.
A PEACE OF EUROPE
"It is essential not to forget about one's own cultural heritage as well as to gain knowledge about other's history and cultural values.
By focusing on an ever-important topic that has influenced our history, and identities and defined our culture both in the past, present, and also in the future, we wish to bring our students together in a collaborative unit, where they will learn about themselves, their European friends and at the same time strengthen their academic skills in a coherence of authentic and motivating education.
Within the project's theme, all participating schools wish to raise the literacy, communication, and ICT skill levels of all pupils.
A PEACE OF EUROPE's Youtube account has lately published the video above, of Nareg Armenian School Nicosia Gymnasium Students, Lip dubbing Inka and Anush's "I'm Anoune Hayastan Ne" song.
Nareg Secondary School is part of the Nareg Armenian Schools in Cyprus, Nareg Kindergarten and Primary School. It is located in the heart of the Armenian community of Nicosia, on the same premises as the Armenian Church and Prelature.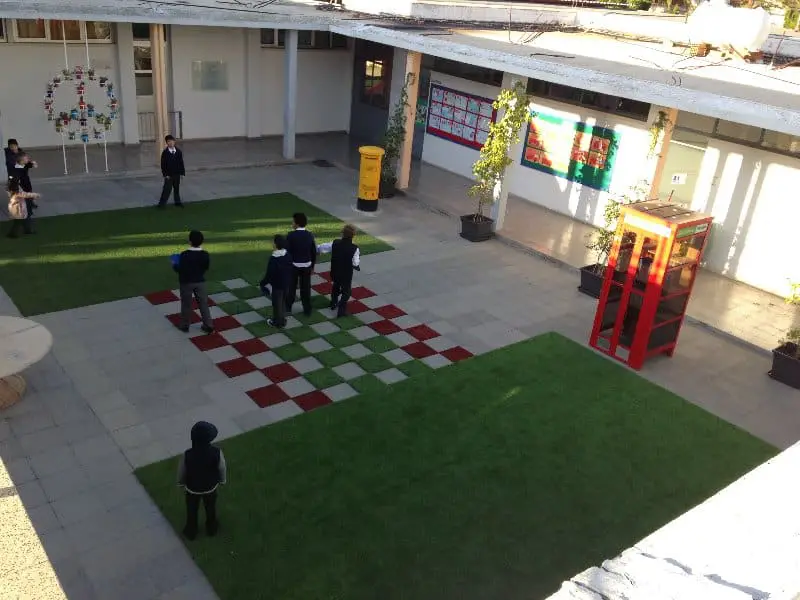 Although Nareg Schools have a century-long history in Cyprus, the gymnasium started its operation in 2005 after the closure of Melkonian Secondary School.
The vision of the school is to provide a healthy environment where students can fully develop their personalities and acquire the necessary skills that will enable them to become fully active and integrated members of Cypriot society.
At the same time, the school promotes the Armenian language and culture and helps preserve the students' ethnic identity.
The two official languages of the school are Armenian and Modern Greek. Parallel to the official state school curricula, the Armenian language, literature, history, and religion are taught with an extended timetable.
This is extremely important for the promotion and preservation of the Western Armenian language, which was added to the list of endangered languages by the European Charter of Regional and Minority languages. It is in this light that the Cypriot Ministry of Education and Culture provides full financial support to the Nareg Schools in Cyprus.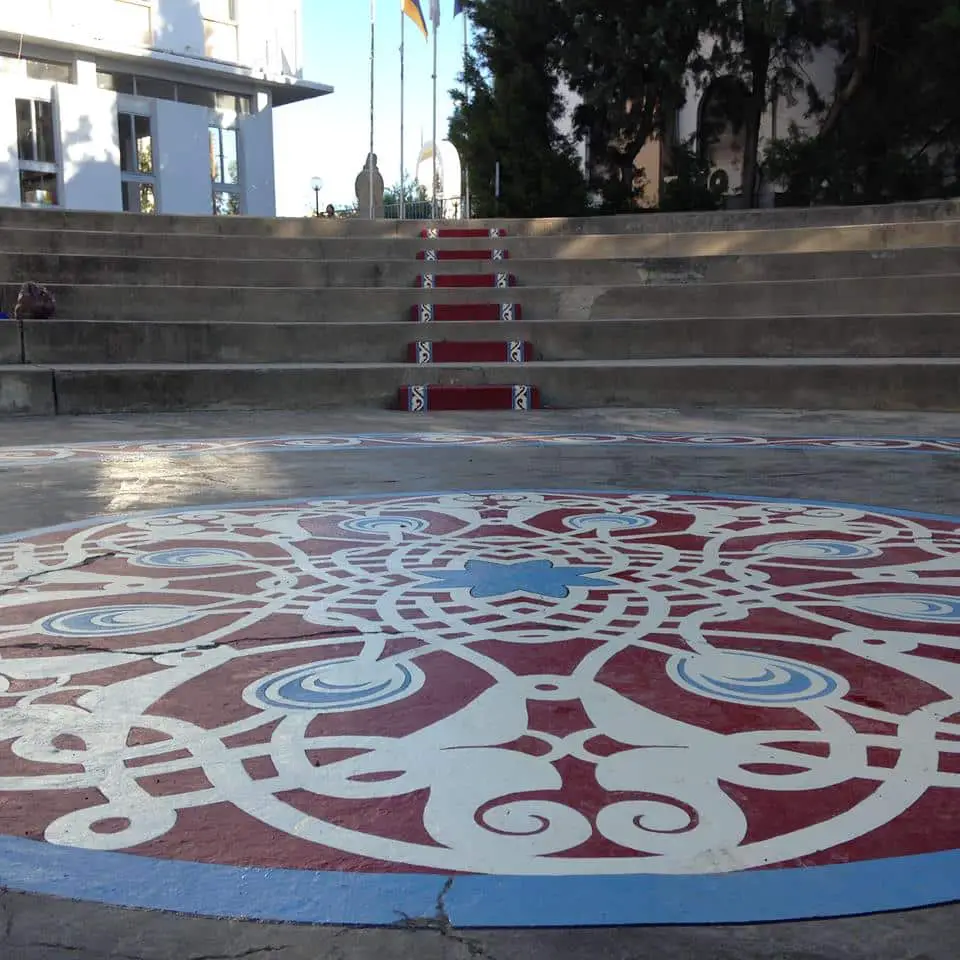 "Although all of our students are of Armenian origin, they come from different cultural backgrounds as a result of the Armenian diaspora.
They are all, at least trilingual with the Armenian language as their mother tongue, Modern Greek as a second language, and English as a foreign language. Most of our students are also very fluent in Russian and some in Arabic".