Athena Manoukian is a beautiful brown-eyed,175cm tall daring artist, whom we first met on Greek TV shows, and who also appeared on the X Factor of the UK. She surprised the Judges with her show and star-like performance. How did she do it? What else did she do?
Athena Manoukian to represent Armenia in Eurovision 2020
On 15 February 2020, during the show "Depi Evratesil", Athena Manoukian was chosen to represent Armenia at Eurovision 2020 where she will be singing "Chains on You" a song that she wrote in collaboration with DJ Pako. Athena Manoukian was the finalist in the contest and won out of 12 contestants.

Who is Athena Manoukian? Age, Height, Career
Atena Manoukian is 25 years old, born on May 22, 1994, in Greece.
– In 2007 she was the winner of a song contest called "This Is What's Missing", on Greek AlphaTV.
– In 2008, Athena Manoukian represented Greece at the Junior Eurovision song contest, singing "To feelee tis Afroditis", securing 3rd place.
– In 2011, she released her first hit single "Party Like A Freak".
– In 2017, she wrote the hit song "Palia Mou Agapi" for famous Greek singer Elena Paparizou who won the Eurovision Song Contest back in 2005, with her song "My Number One".
– In 2018, Athena auditioned at the "X Factor UK" with a provocative performance of Beyonce's "Crazy in Love" singer took part in the talent show and reached the stage of "Six Chairs".
Popular songs of Athena Manoukian on Spotify
Chains on you- Eurovision
Bom Bom
Chains on you
Kiss me in the rain
Loca
OMG
Dolla
XO
You Should Know
Na Les Pos M'agapas
In 2007 she won the Eurovision kids

Do follow her on @athenamanoukian
Her Interview on Armenian TV
The first question the reporter asks her is when she plans to learn Armenian, and she replies: immediately. Her first impression was that she loves Armenia and the Armenians, and the atmosphere. She doesn't have a clue about the festival that she will be participating in.
About Armenian culture, she obviously has no idea although she comes from a community rich with Armenian Culture.
In 2015 She decided to study Armenian
It is 2020 and She still Doesn't speak Armenian
In 2018 Athena Manoukian participated in The Voice UK
Videos of Athena Manoukian interviews In 2018 in Greek, on StarTV
Artists who competed to represent Armenia at Eurovision 2020
53 artists submitted their songs to The Public Television Company of Armenia (AMPTV), the number was reduced to 12 by a jury panel, and the winner was chosen by votes from a jury and public televoting. The Participants were: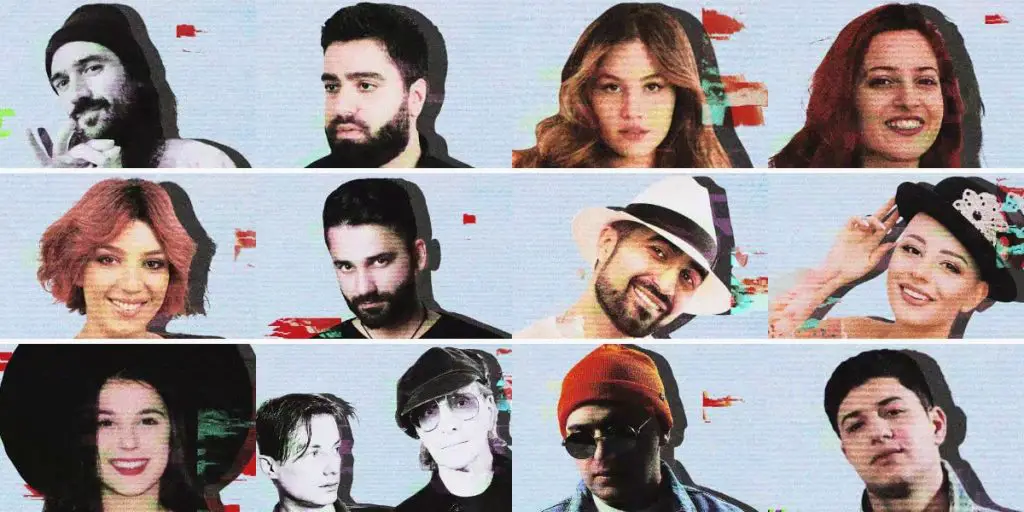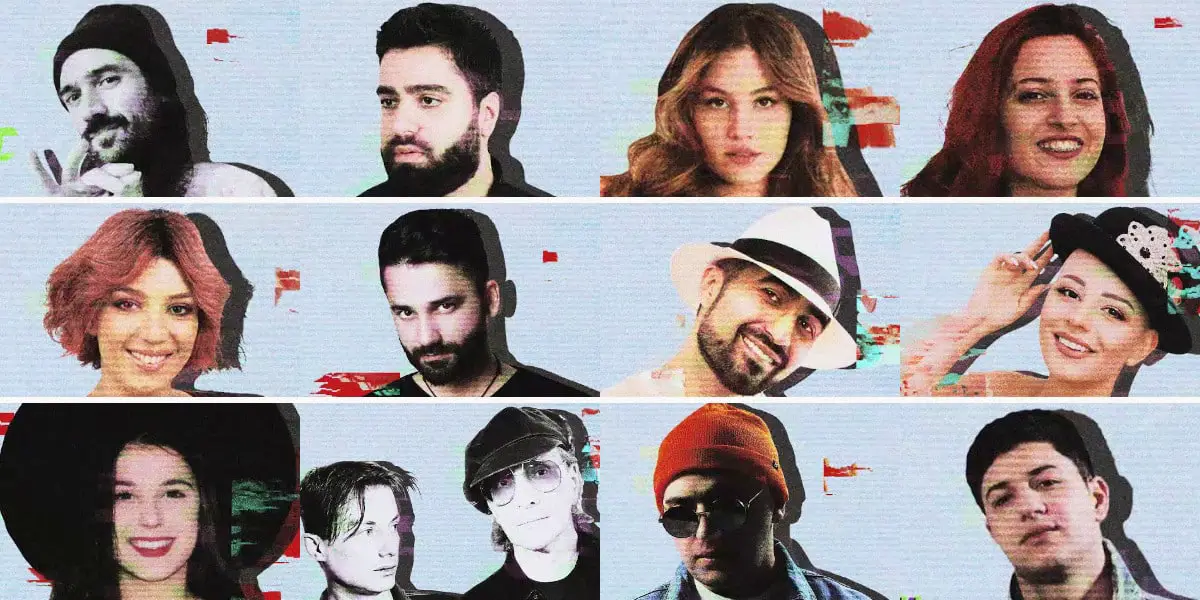 Athena Manoukian – "Chains On You"
Do you know that Cyprus was represented by Hovig in Eurovision 2017