[speaker]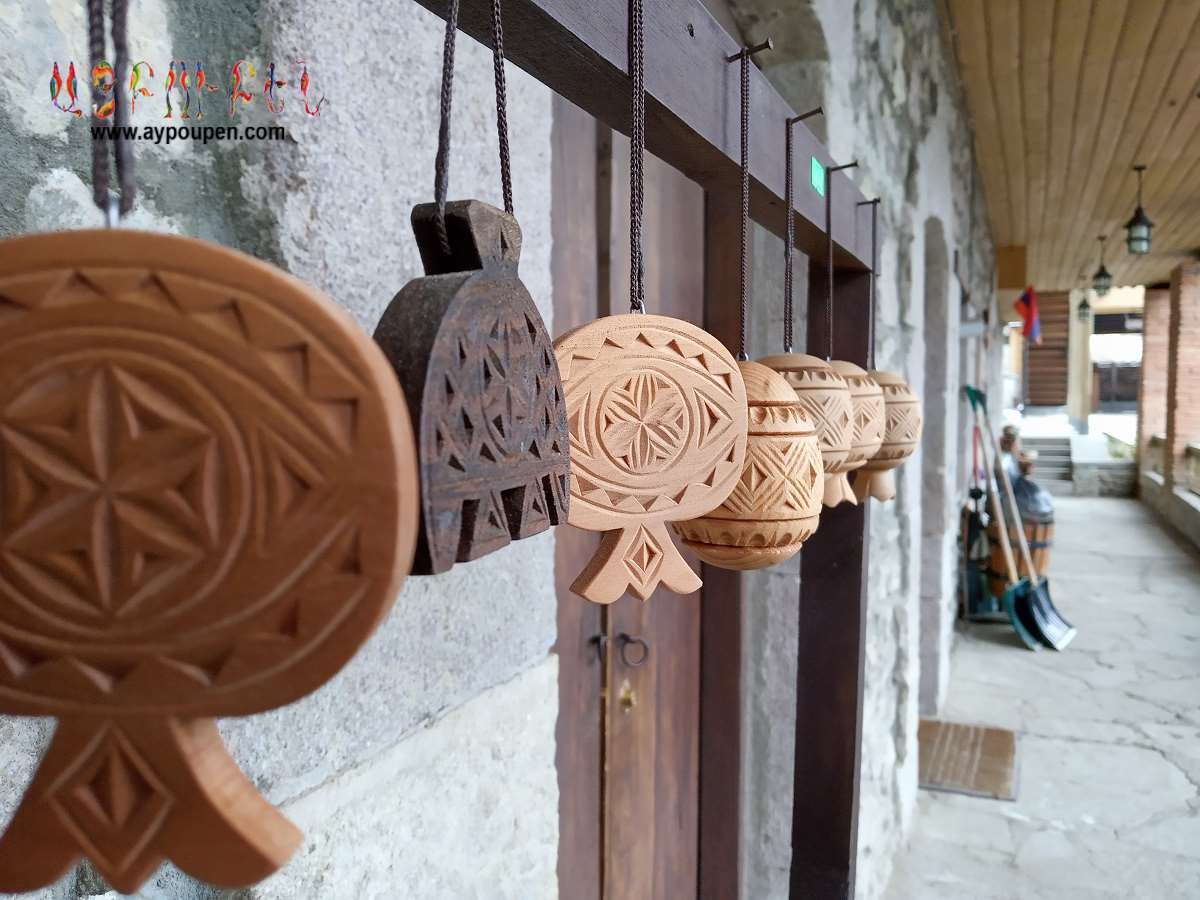 Welcome to The Republic of Armenia
The Republic of Armenia has ten regions. If we enumerate them from the north we will have the following։ Shirak, Lori, Tavush, Aragatsotn, Kotayk, Gegharkunik, Armavir, Ararat, Vayots Dzor and Syunik. Each of the regions has its specific nature, weather, dialect, and even fairy-tales.
Even the habits and characters of people are very different and diverse from region to region, and, in my opinion, this diversity is one of those phenomena, which sweetens our ancient nation. Today we will travel by tracks of Tavush, in order to discover it. Discover and love more.
General Information About Tavush Region
Tavush region is situated in the northeast part of the Republic of Armenia, 137 km away from capital Yerevan. It occupies 9 percent of Armenian territories. The total area is 2704 km square, the population is approximately 134,100 people. Tavush has 5 cities, which are Ijevan, Dilijan, Noyemberyan, Ayrum, and Berd. Ijevan is the regional center, but the biggest and most active city is Dilijan.
You probably know that the total length of the state border of Armenia is 1448 km, and 930 km of it is shared with our unfriendly neighbor, Azerbaijan. 400 km of our borderline comes on the part of the Tavush region, 352 km of which are with Azerbaijan and only the remaining 48 km in the north is with Georgia. Tavush is the only region that borders these two states at the same time. Three out of five cities in Tavush are quite close to the border with Azerbaijan, and 24 out of 60 rural communities are border villages. We call them "border guards".
The Aghstev River flows from the north to the east through the center of the region. The highest point is the Miapor summit (2993 m) of the eponymous mountain range.
Summers in the Tavush region is warm, but not hot, winters are mild. Autumns are magical, full of unbelievable colors, springs are fresh, enriched with forest air. The fogs are also typical of the Tavush region, they are both mysterious and dangerous. The region is famous for its humidity․ It often rains, and if the sky decides to pour water on people, it will take a long time.
The Fragile Peace of The Green Giant And Its Powerful Inhabitants
I could go deep into the historical facts and numbers and present to you Tavush, which you can probably read about with the help of search engines, but that is not my goal today. Today I want to show you Tavush as I have seen and loved it myself, I want you to feel the real breath of Tavush.
Peace is a comparative phenomenon. In a safe city far from the border, it means one thing, on the border or near it, something completely different.
If you are a frontier soldier or a resident of a border village, then peace is a treasure, obtained for an indefinite time until another rocket explodes, another soldier or villager dies, another wall or window of a house is damaged by a shot until you pack all the essential items and go to the shelter or to strengthen your position on the border with your battle friend once again.
Here the peace is not given as a gift, it is obtained through blood and sweat, it is imposed on the restless enemy by the cost of sleepless nights and inhumane efforts.
There are villages in Tavush, which are only 1-2 kilometers away from the Armenian-Azerbaijani border. For example, Aygepar, Voskepar, Voskevan, Berkaber, Movses, Chinari, Nerkin Karmir Aghbyur, Kirants, and others.
Life here is difficult, but people do not want to leave their ancestral homes, they do not want to leave the villages without an owner, because they know they will die very quickly without their breath and a caring hand.
Besides, there is a truth known from ancient times: soldiers fight with more vigor and selflessly for the land, where their compatriots live, they know they do not have a place for a step back and they fight to the end. In return, the villagers are very caring for their soldiers, and so the soldier and the inhabitant live side by side, back to back on the border.
Border village inhabitants do not learn about life in reconciliation with death from movies or philosophical books. They feel it every day when they go to cultivate the land, go to the kindergarten, school or just visit a neighbor to have a cup of coffee and talk about this and that, without trust, that they will return.
Here people know from an early age what a bomb shelter, a rocket, a projectile, a border, and war are. Each of them knows։ հe is only half a villager, and the other half is a pillar that keeps the sky strong above the motherland so that it does not suddenly collapse.
It seems that the difficult life and the continual danger should have made these people rude and cruel and grumbling, but the exact opposite happens. People rush to help you, even when you have not yet noticed that you need help, they know that even the loss of a second can be fatal and they have learned to live with that rhythm and principle. They are open-hearted and hospitable, but at the same time, they never lose alertness.
Hidden and Undisguised Treasures of Tavush
All the regions of Armenia have commonalities – such as sweet people, hospitality, wonderful nature, but each of them also has its peculiarities, a "portfolio". Syunik, for example, is famous for its huge mountains and unique fruits of Meghri, Tolors Reservoir, Vayots Dzor which is famous for its caves and rocks, as well as with winemaking.
In the case of Tavush, the "portfolio" are the forests. About 50% of the territory of this region is covered with forests. Old oaks are especially popular. They remind of wise old men.
Tavush is also famous for its cultural, man-made, and natural monuments. The most popular places for visitors are Lastiver and Gosh Lake, where you can fully relax and enjoy all the lavishness of nature.
Travelers, who love to discover old monasteries, will love Nor Varagavank, which is sheltered in the forest 3.5 km away from Varagavan village. It is said that the monastery was originally called Anapat, and was renamed Nor Varagavank when the Turks destroyed Varaganavank monastery in Van.
There are also wonderful places for those who prefer to combine light walking with cultural tours. For example, Jukhtak Monastery and Matosavank, which are also located in the forest, away from everyday noise, hustle, and bustle.
Lovers of delicious wine will not feel neglected either, because there is a wine factory in Ijevan.
In the case of great desire and persistence, you can also find homemade wine or even vodka. But be careful with homemade vodka, it likes to play tricks on unprepared people.
Being a fort by itself, Tavush has many fortresses, one of which, named Aghjka Berd, is located on the top of a high hill. To reach it one must first overcome its scarps through the forest paths.
Nevertheless, if you do not want to climb a mountain or wander in a gorge, and prefer paved streets to forest paths, then Dilijan is a perfect place for you. You can taste uniquely delicious dishes in such picturesque and comfortable restaurants as "Tava", "Karahunj", "Kchuch" and others.
At night you can relax in the hobbit hut ("Cozy House") or in the "Alpine castle", in the daytime you can learn woodwork and pottery with the help of skilled craftsmen in the studios located right in the center of the city.
I could probably talk about Tavush all night long and even longer, but I will try to put a dot here and let you discover the other miracles of the region on your own. Good luck and do not forget to share the impressions with others.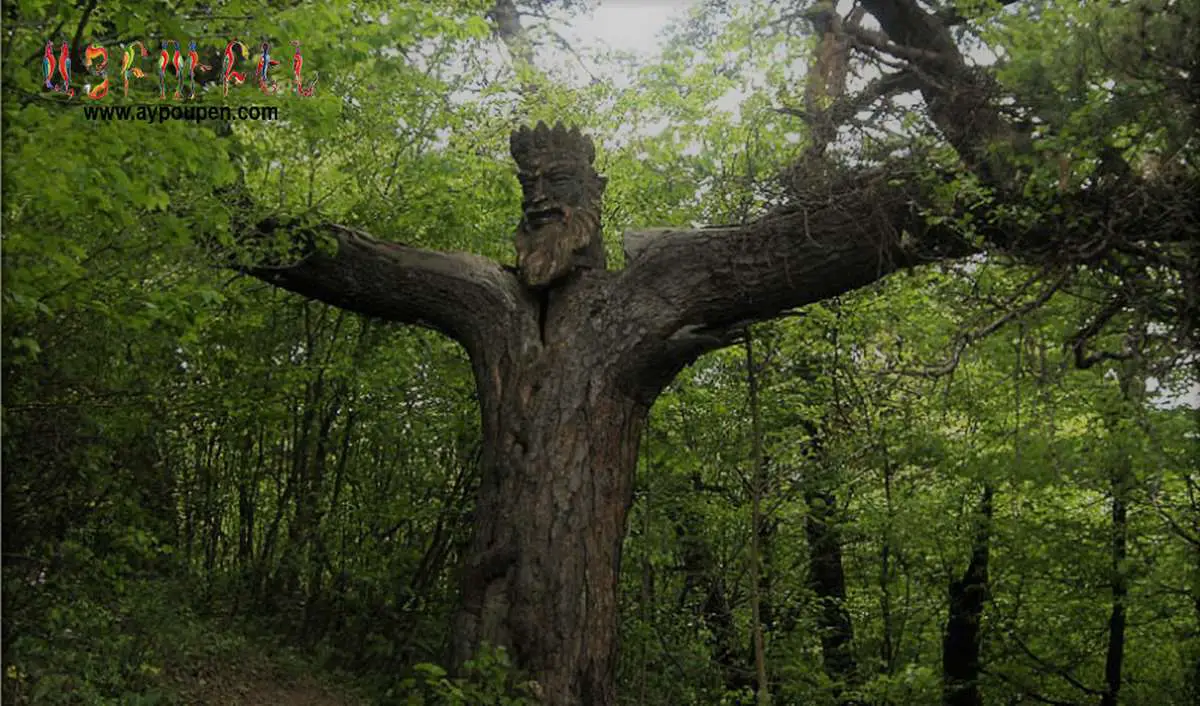 The King of The Forest
Once upon a time the elders of the forest gathered and decided that their world, like the world of men, needed a ruler to establish order, to ensure the safety of the inhabitants, and to look after the young and the weak. After a long consultation, they unanimously chose the eldest and wisest of them and called him "The King of the Forest."
The King promised the trees to always act for the benefit of their race. Now, that giant stands in the woods of Dilijan, his branches spread out to all four sides of the world like feelers, listening to the voices of his brothers, blessing them and praying for them.
If you are ever wandering in Tavush, do not forget to visit the King in the end. The trees and their human friends will show you his place. Be sure to bow and say that you have come with good intentions, and the King will meet you properly, will give you wise advice, and wish you a green path.
Please, pass him my greetings and tell him that one day I will visit him with the wind.
The Beauty of Tavush
Very nice video footage of the Tavush region and the points of interest in the area.