Surat was an important settlement of Armenians coming from Persia in the time of Akbar.
Historical sources say that they were traders and also had built two churches. parts of which had survived till the beginning of last century.
But today the only remaining evidences of the Armenian existence in Surat-Gujarat is the cemetery on the banks of Tapi. This structure is the tombstone of "the noble lady, who was named Marinas, the wife of the priest Woskan. She was taken to the Lord of Life, a soul-afflicting cause of sorrow to her faithful husband, in the year 1028 of our Armenian era " or 1579 A.D.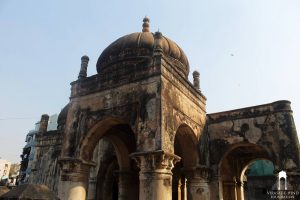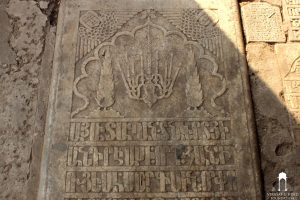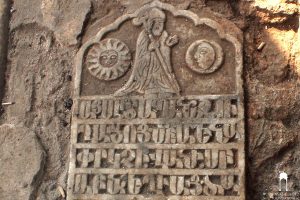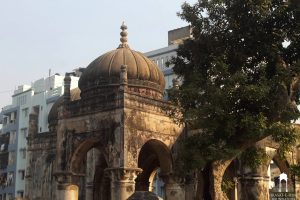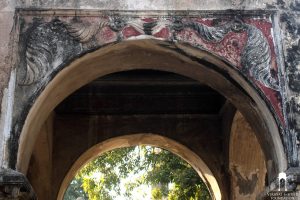 Like Delhi, the western coastal town of Surat, a port north of Bombay, also had an Armenian Diaspora population during the 16th, 17th and 18th centuries.
According to available records, the Armenians of Surat were mostly merchants who operated their own private ships for trading with Europe, particularly in the buying and selling of jewelry and precious stones while many others were involved in cotton and silk weaving, transporting their products outside India on Armenian-owned ships. One such ship-owner was Khojah Minas, "an able and well reputed Armenian merchant" who was also known then as "the President of the Armenians at Surat."
A prominent 18th century jewel merchant of Surat was Khojah Johannes Rafael who purchased the famous Indian diamond weighing 195 carats and sold it later to Russian Prince Orloff in 1775. Orloff presented the gem to Empress Catherine II who had it set in the Imperial Russian scepter. Another notable figure was Hripsimeh Leembruggen, born in Surat in 1778, the daughter of a Eleazar Voskan, a wealthy Armenian merchant. She married Robert Henry Leembruggen, a Dutch employee of the East India Company in Surat. Inheriting considerable money and jewels from her father and succeeding in business on her own, upon her death in 1833 she bequeathed all her fortune to Armenian religious, educational and charitable institutions, principally to the Armenian Church in Madras for the care of orphans.
The business acumen of Armenians in India was highly regarded by the British who came in contact with them during the 17th century. The English tried to win the confidence and cooperation of successful Indian-Armenians in order to secure their intercession with the Mogul Court for trading privileges in India. The efforts of the English came to a head when an agreement was signed in London on June 22, 1688 between the East India Company and "the Armenian Nation." This latter entity was represented by Khojah Phanoos Kalandar, a native of New Julfa who had settled in Surat. The English describe Kalandar as "a merchant of eminency and the head of the Armenians in India."